Diverse mix of advertising design in the capital for Taylor Wimpey Central London's latest development, Postmark
As part of an ongoing relationship with Taylor Wimpey Central London, MW Studio developed a far-reaching campaign to promote TWCL's new project 'Postmark London'. Sitting directly across two postcodes, WC1 and EC1 ('where East meets West'), Postmark will comprise of exclusive studios and apartments, establishing 'the most central neighbourhood London has ever known'.
Working with Taylor Wimpey's media agency Space & Time, a wide-ranging campaign was devised to spread awareness of the development through a diverse mix of ad placement, including:
a novel 'taxi takeover' of 50 Hackney Carriages, featuring a wrap-around Postmark graphic, reinforced by further ad panelling inside the vehicles;
large lamppost banners placed along Grays Inn Road, including directional signage leading towards the marketing suite;
'48 sheet' Cross Track tube-wall adverts for display in London Underground stations Farringdon and Chancery Lane;
as well as Tube ticket barrier advertisements.
For consistency across these formats, MW Studio used the red Postmark branding with an 'indicia' postmark-like graphic, which recall the history of the site as Royal Mail's flagship sorting office at Mount Pleasant.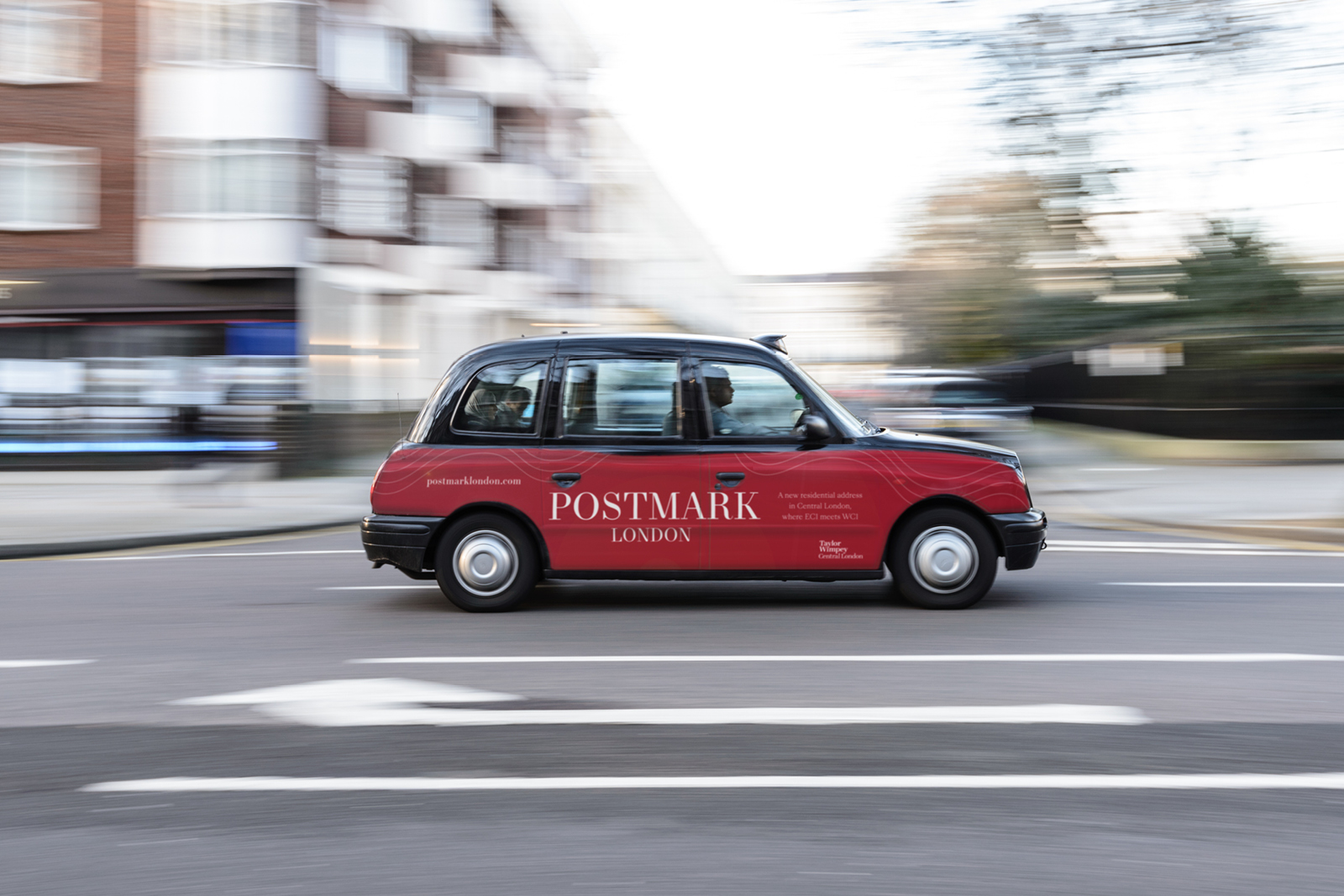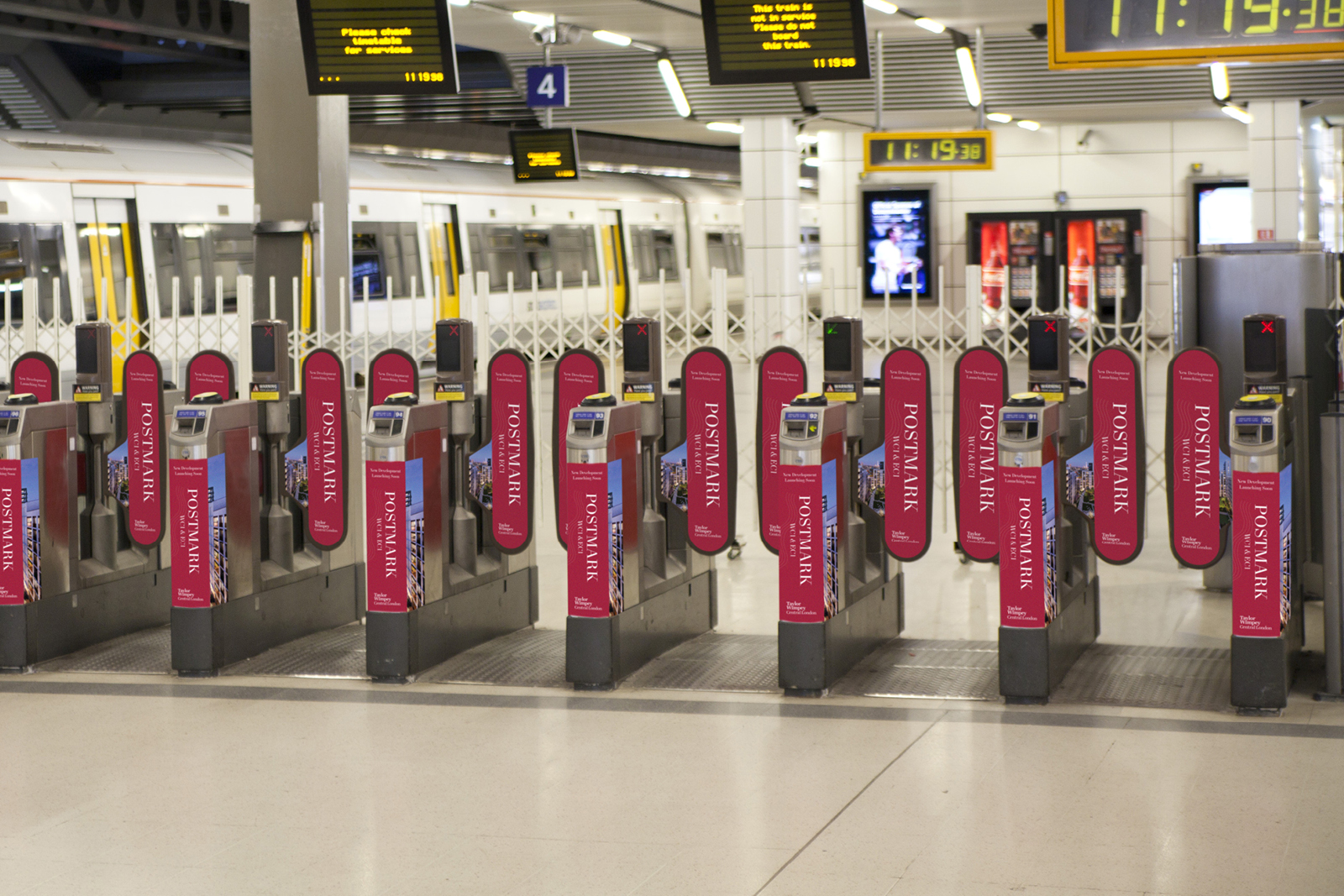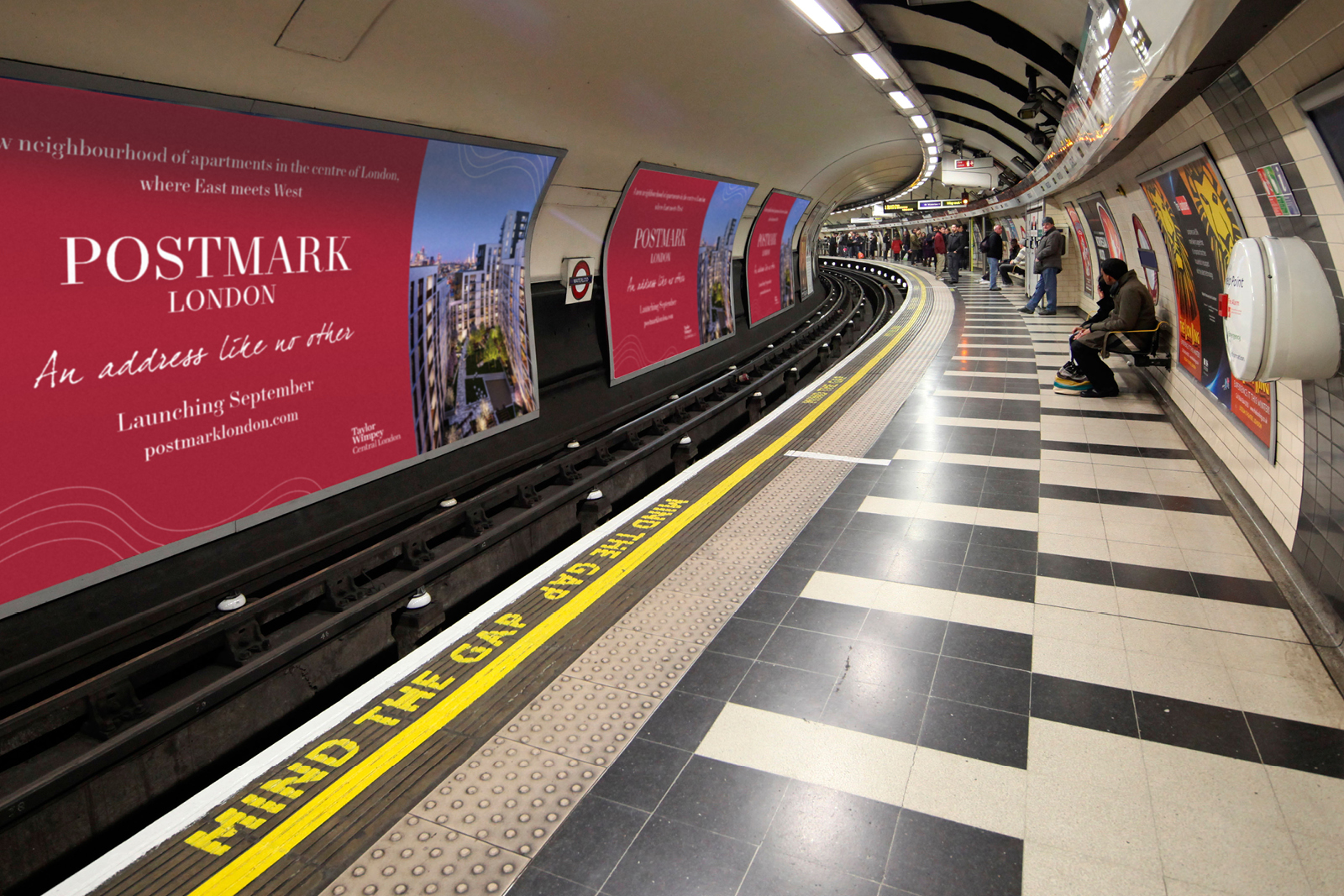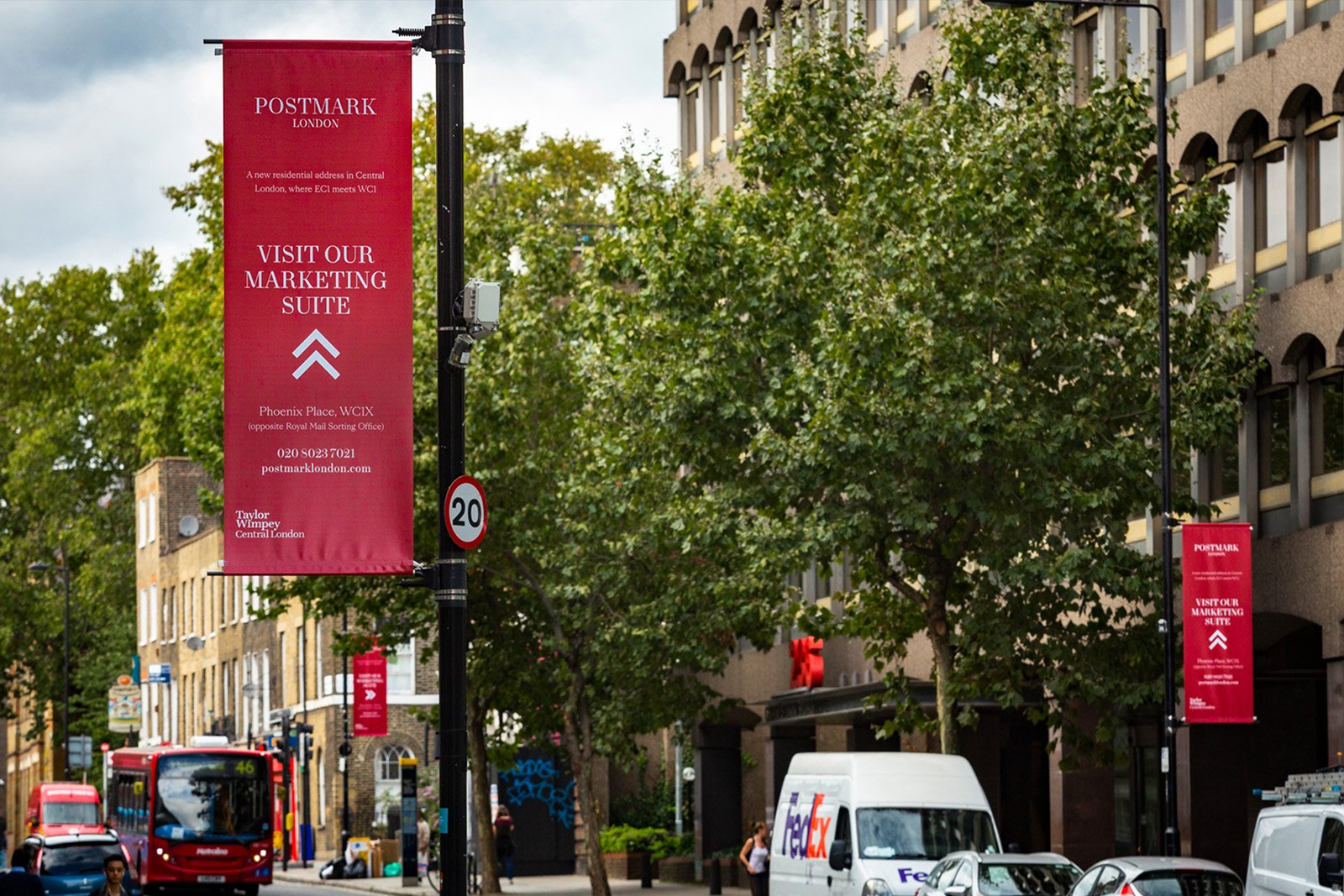 MW STUDIO
The Gardener's Retreat
Matching Road
Hatfield Heath
Hertfordshire
CM22 7AS
T: 01279 799 667
E: info@mwstudio.uk

MW STUDIO
The Gardener's Retreat
Matching Road
Hatfield Heath
Hertfordshire
CM22 7AS
T: 01279 799 667
E: info@mwstudio.uk

© Copyright 2021 MW Studio