Christmas brochure design for Down Hall, luxury country house hotel & spa located on the Hertfordshire and Essex bord
Serving a visual treat to their customers. MW Studio took the lead in designing and producing Down Hall's Christmas Brochure, featuring exclusive seasonal packages and offers. The brochure's quality was further evaluated by the use of the latest print technology of 4 colour and foil print techniques.
The design of the 20-page pocket-size guide to Christmas is enhanced with architectural details from the original 18th-century building conveying the traditional environment of the hotel. The overall design encapsulated in this brochure communicates the exclusivity of the Christmas offering; from Party Nights, Black Tie Dinners to Jazz evenings – everything you need for the perfect for Christmas!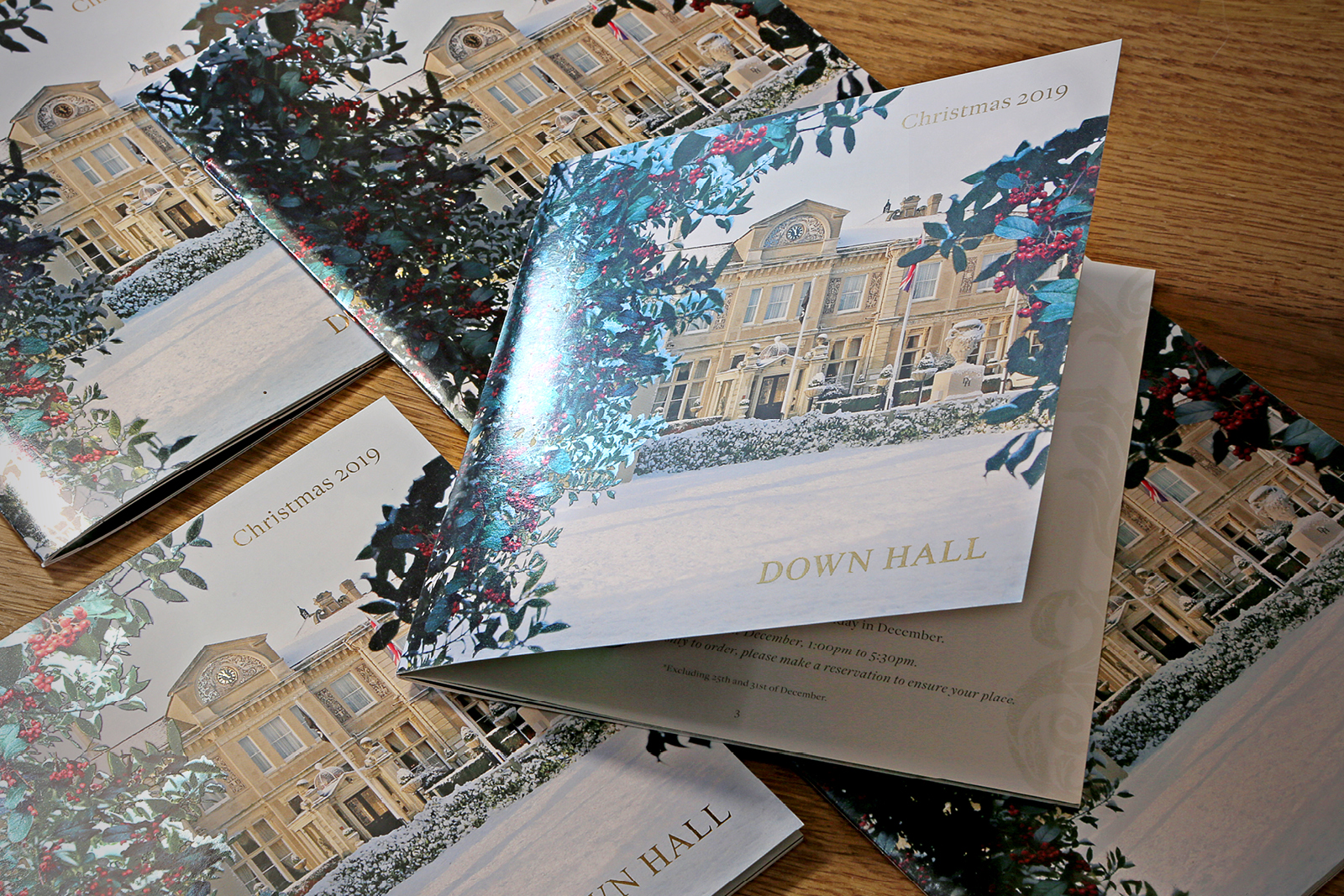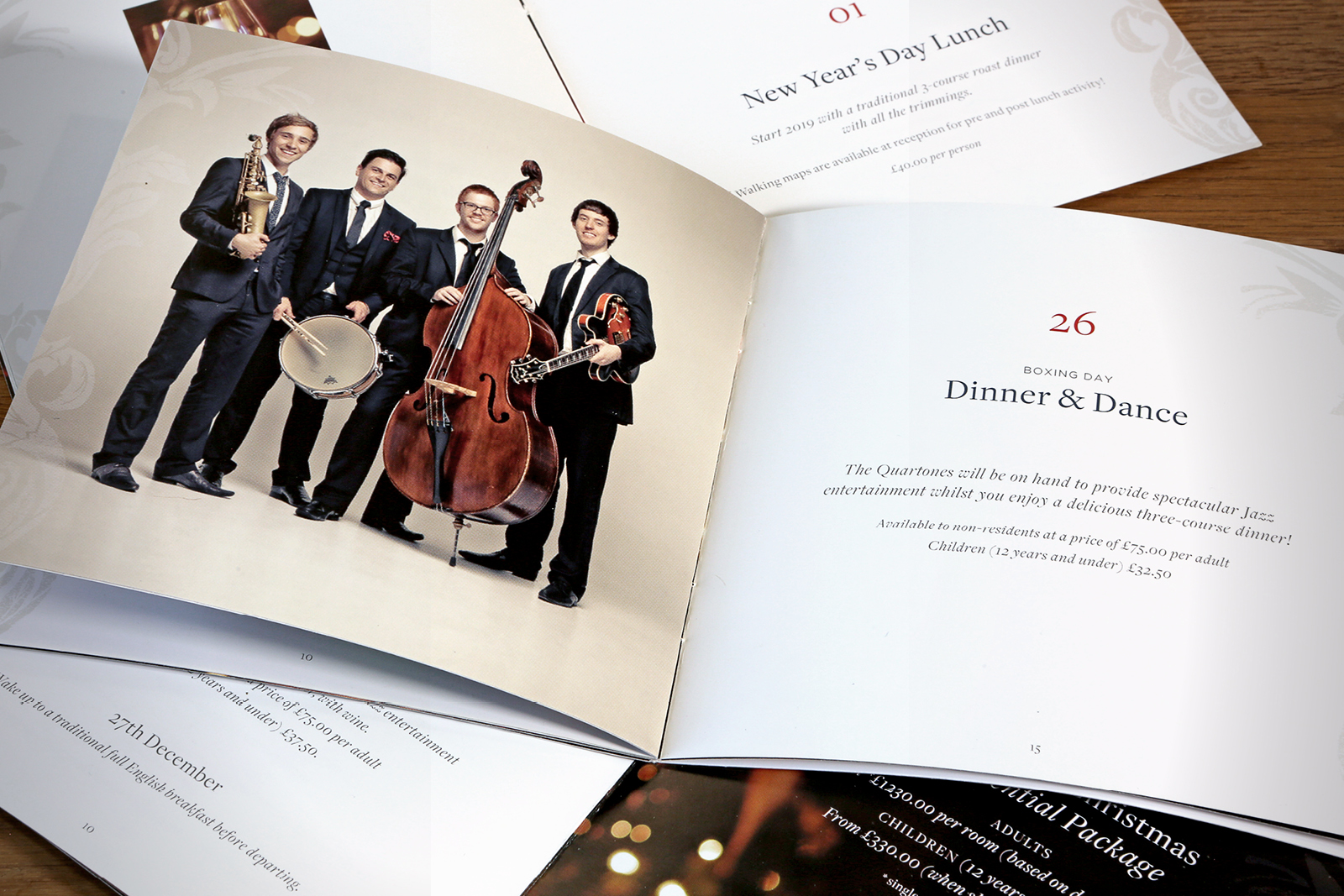 MW STUDIO
The Gardener's Retreat
Matching Road
Hatfield Heath
Hertfordshire
CM22 7AS
T: 01279 799 667
E: info@mwstudio.uk

MW STUDIO
The Gardener's Retreat
Matching Road
Hatfield Heath
Hertfordshire
CM22 7AS
T: 01279 799 667
E: info@mwstudio.uk

© Copyright 2021 MW Studio