Wedding brochure design for Down Hall, luxury country house hotel & spa located on the Hertfordshire and Essex border.
The big day has arrived! After an investment of £10 million to refurbish Down Hall's West Wing, MW Studio was challenged to design a visual presentation to encapsulate the wonderful new interiors all set in the beautiful Essex countryside.
Along with the stylish graphic design, the quality of print processes and the paper were a vital component in the final presentation. Using high-end Italian papers, this brochure comes with a elegant front cover with a plate sunk panel, a foil-blocked illustration of the Hall as central focal point and framed with subtle satin varnish adding a special sparkle.
The text pages of the brochure, 'bookended' semi-opaque endpapers, present the beautiful photography of the venue and are edged with the satin varnish partner. This is a brochure which is commensurate with the venue and inspiring for the happy couples to be.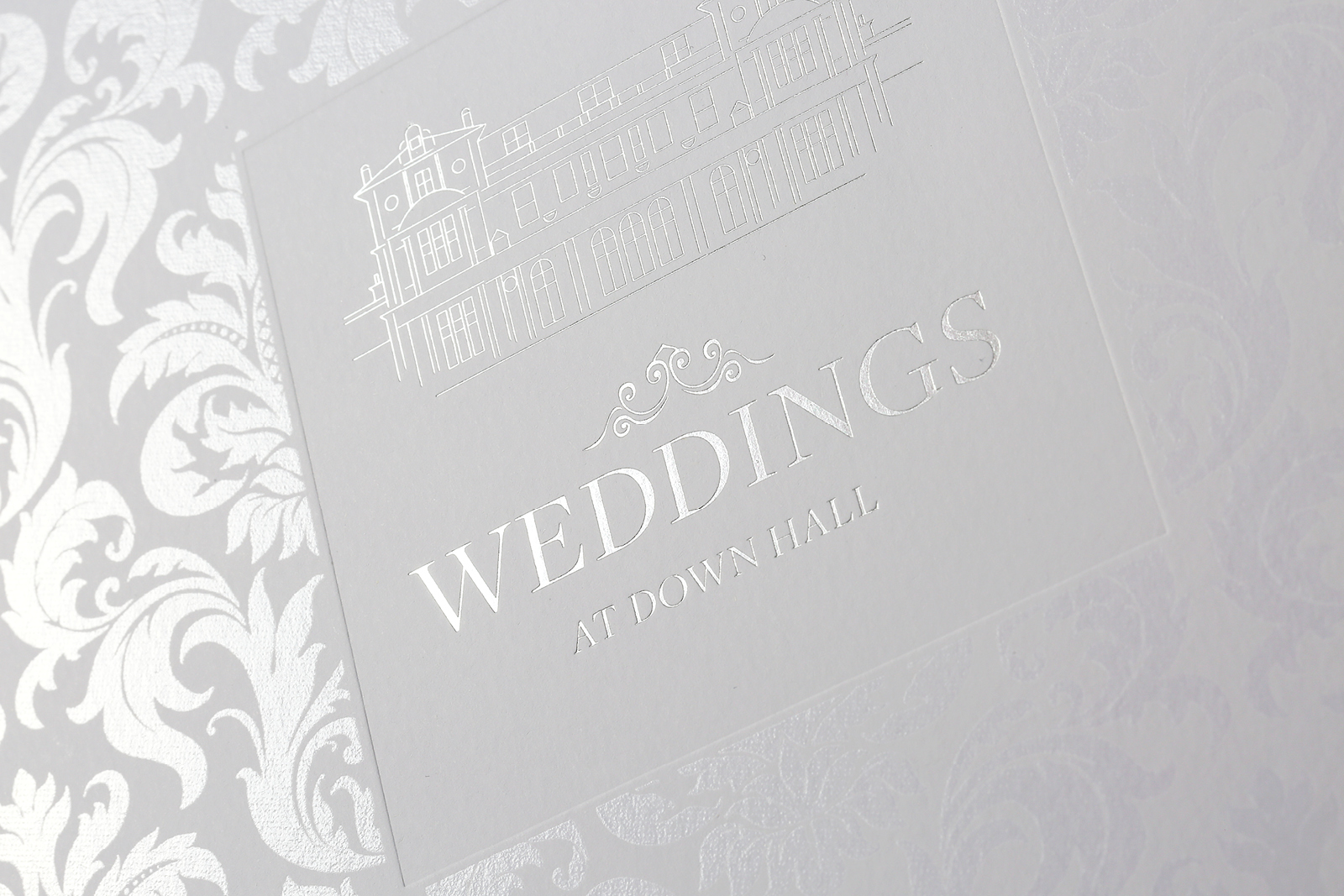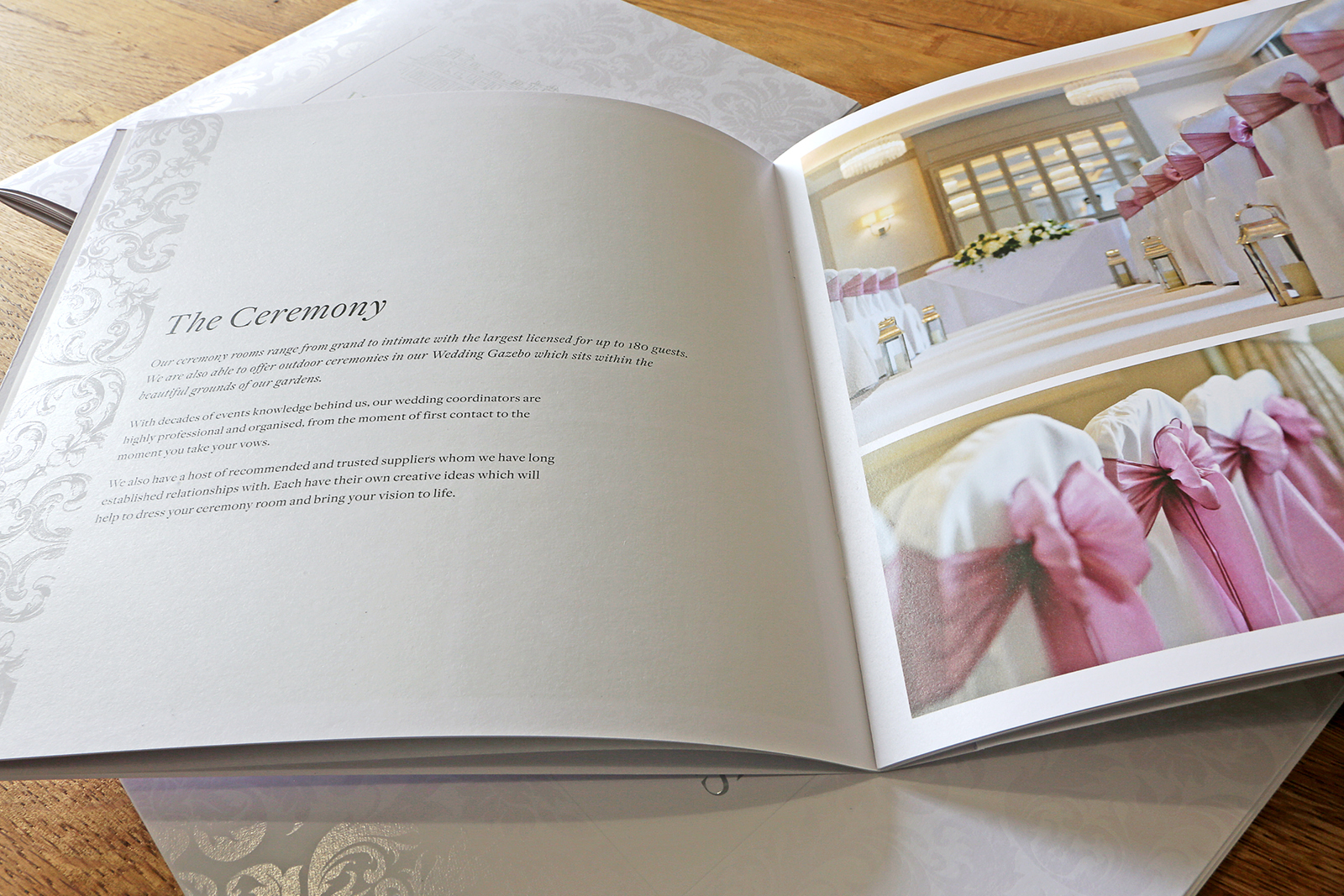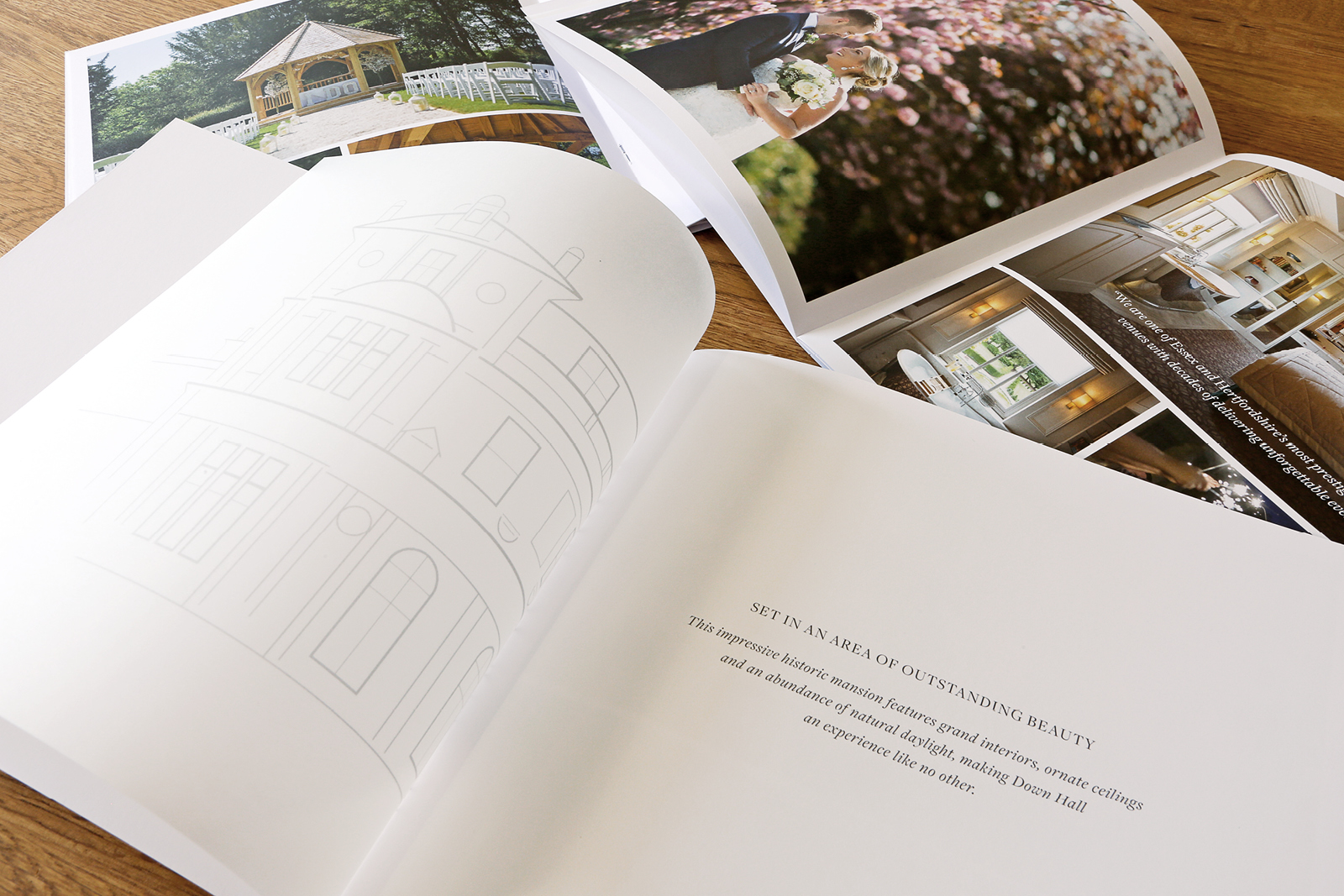 MW STUDIO
The Gardener's Retreat
Matching Road
Hatfield Heath
Hertfordshire
CM22 7AS
T: 01279 799 667
E: info@mwstudio.uk

MW STUDIO
The Gardener's Retreat
Matching Road
Hatfield Heath
Hertfordshire
CM22 7AS
T: 01279 799 667
E: info@mwstudio.uk

© Copyright 2021 MW Studio