Print advertising series for the Maybourne Hotel Group
Regular client the Maybourne Hotel Group asked MW Studio to design a series of print adverts featuring each of its hotels for a range of magazine titles. These include:
Dream Wedding: Dream Claridge's
We chose a timeless image to show that no matter how ambitious the idea, Claridge's can cater for your wedding with class. With the potential to host up to 400 guests, Claridge's has been the venue of choice for state banquets and royal weddings.
The Berkeley: Calm, Cool, Connected
This advert conveys the message that the Berkeley is about 'modern' luxury sought after by, for example, the CEO of a leading technology company, in contrast to the more 'traditional' luxury at the other Maybourne Group hotels.
The Connaught: Intimate weddings that leave a BIG impression
This advert was taken from a MW Studio-designed brochure promoting the Connaught's event spaces. For weddings, the Connaught specialises in small, more 'intimate' spaces.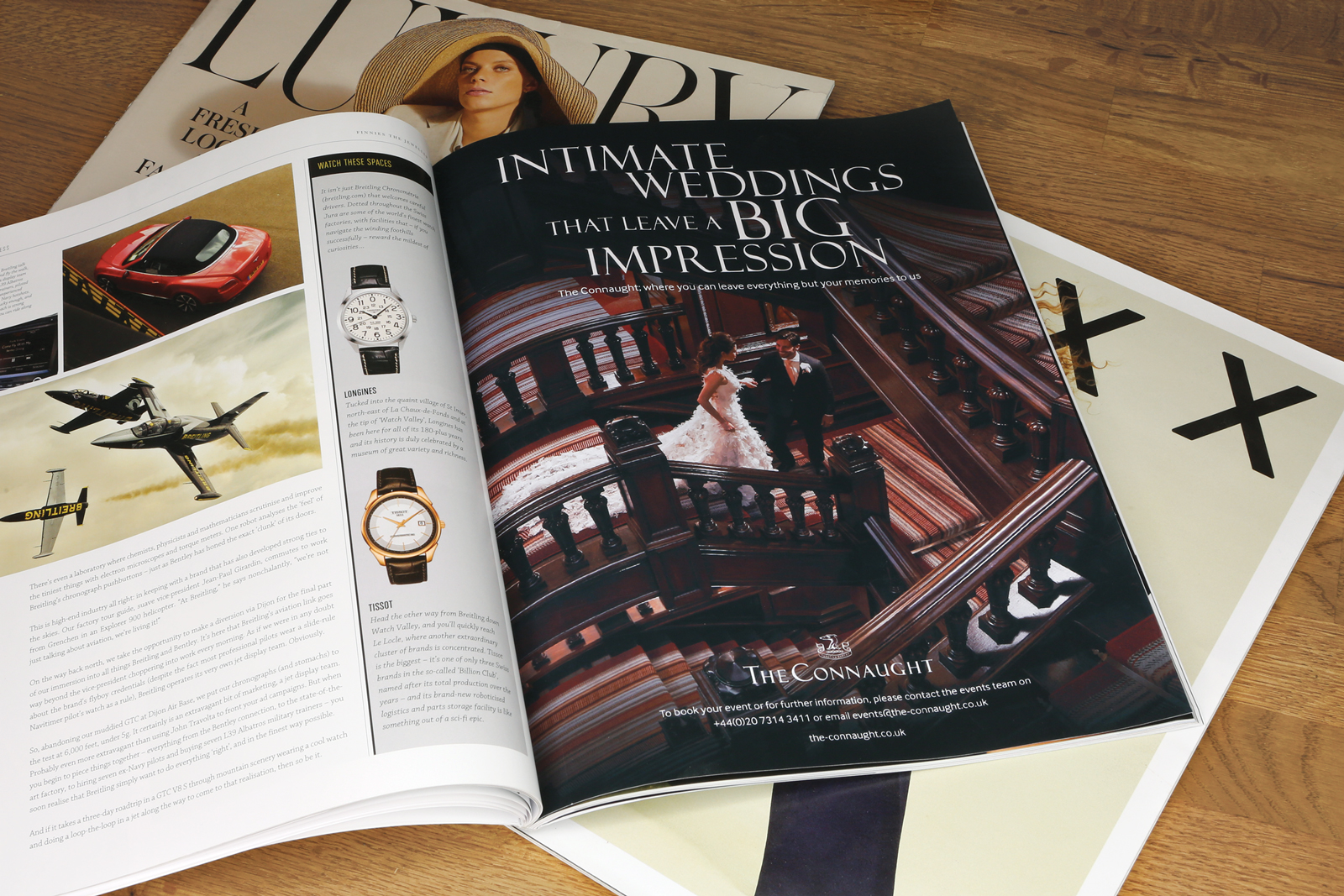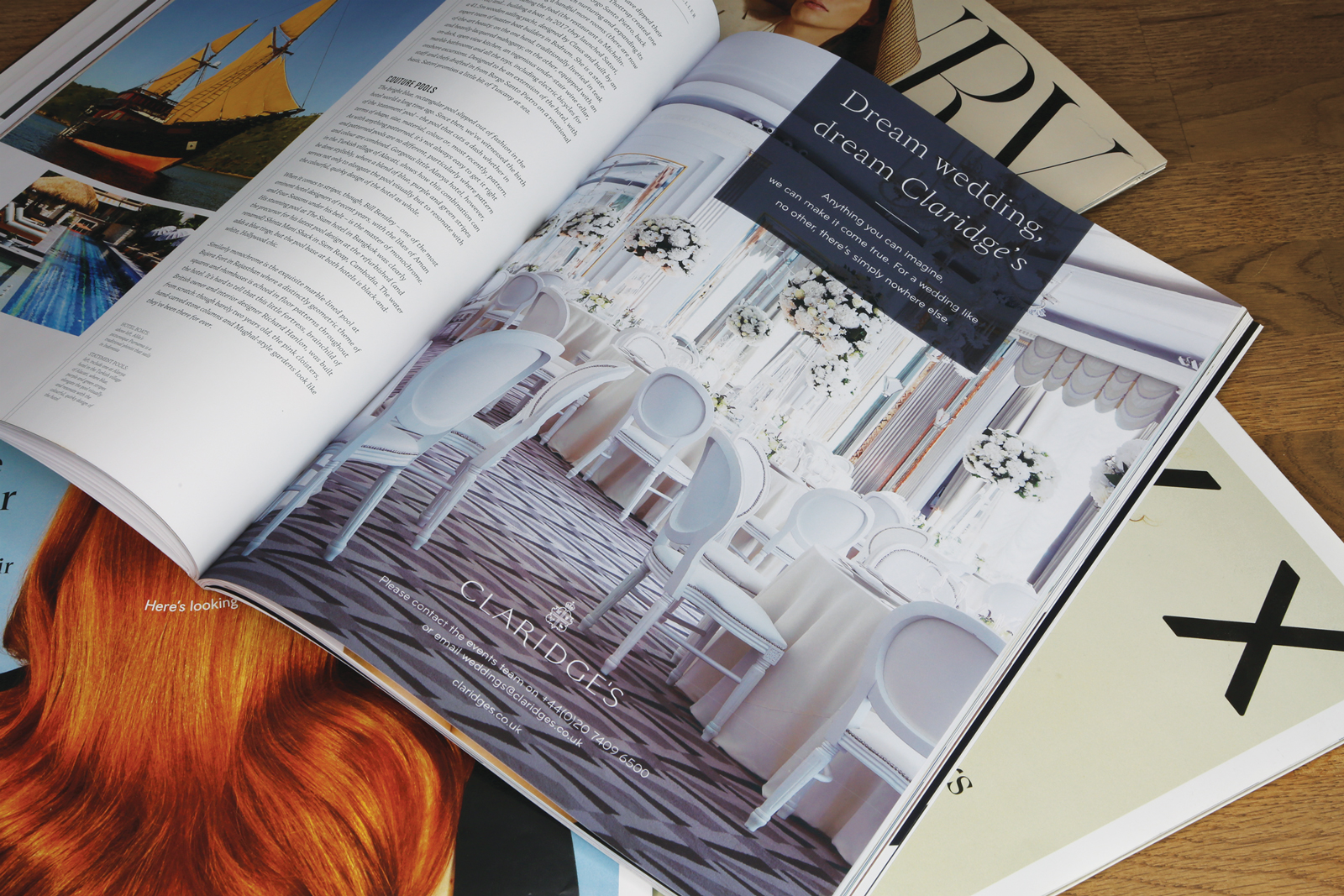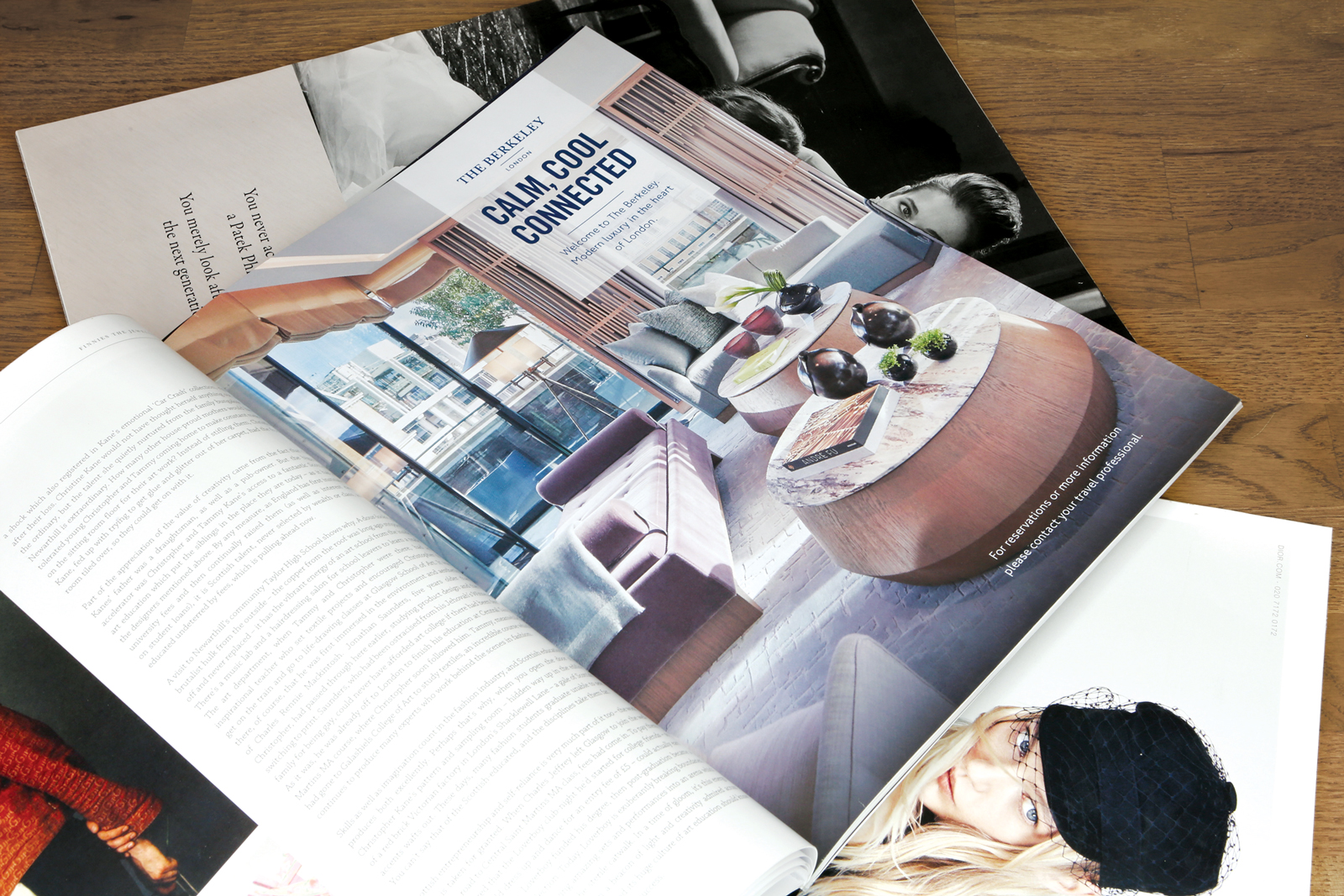 MW STUDIO
The Gardener's Retreat
Matching Road
Hatfield Heath
Hertfordshire
CM22 7AS
T: 01279 799 667
E: info@mwstudio.uk

MW STUDIO
The Gardener's Retreat
Matching Road
Hatfield Heath
Hertfordshire
CM22 7AS
T: 01279 799 667
E: info@mwstudio.uk

© Copyright 2021 MW Studio