Branding and promotional materials for Live at Down Hall
Down Hall, one of the most luxurious hotels in the south of England, is beautifully set in the same stunning Essex countryside we enjoy here at MW Studio. As our closest client (literally), MW Studio we're proud to design and produce the multi-format marketing material for their new open air events series – from the initial branding, to promotional web banners, printed leaflets and posters, through to the stage graphics, security passes and event signage.
The inaugural 2019 event, featuring Jools Holland and James Morrison, is the first of a package of intimate, outdoor occasions in this stylish country setting.
The Live at Down Hall branding was developed to sit comfortably alongside the existing hotel identity, whilst expressing the energy of the new event. We drew inspiration from the hotel's Italianate architectural embellishments, which adorn its exterior, to create a brand that is sophisticated and simultaneously fresh.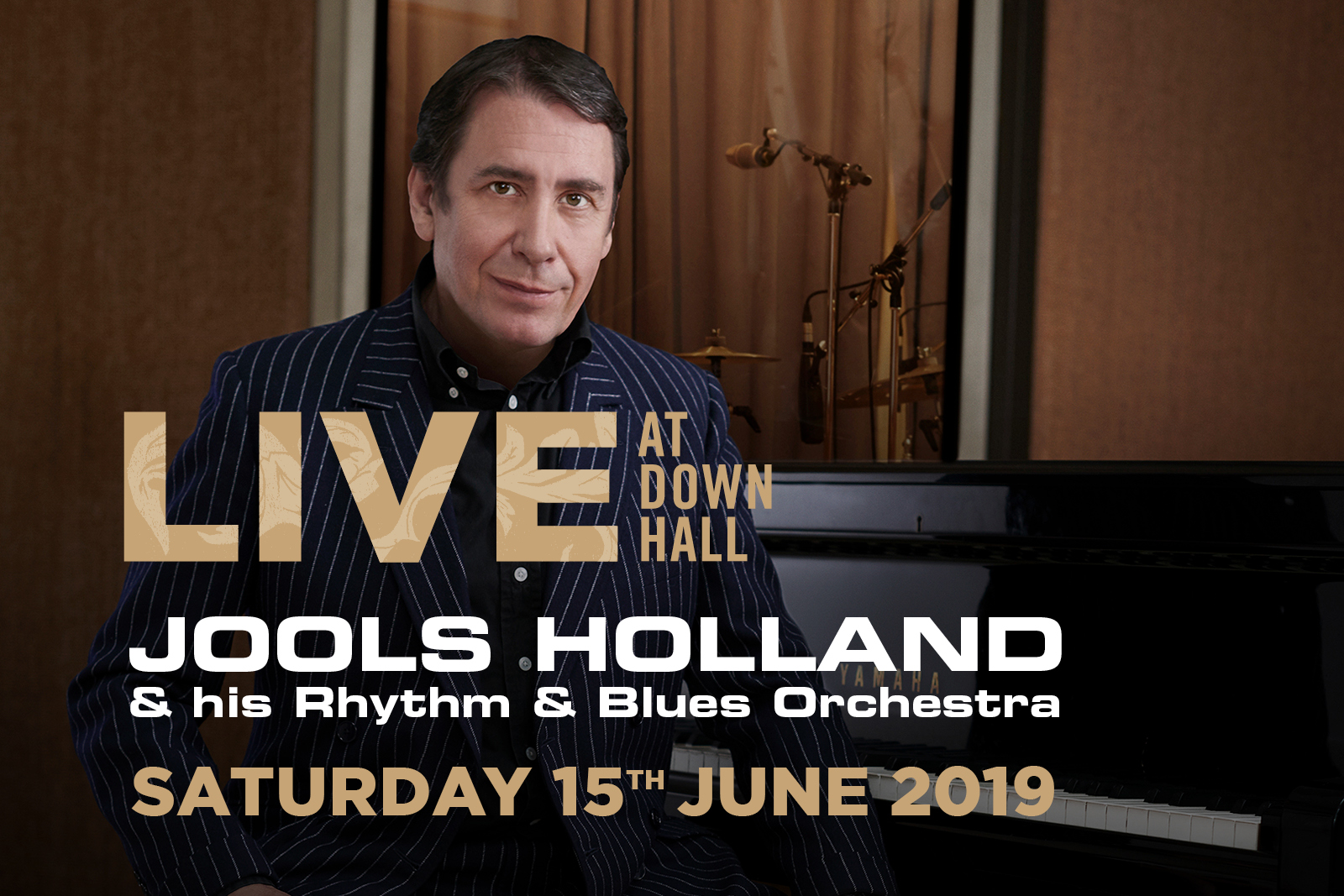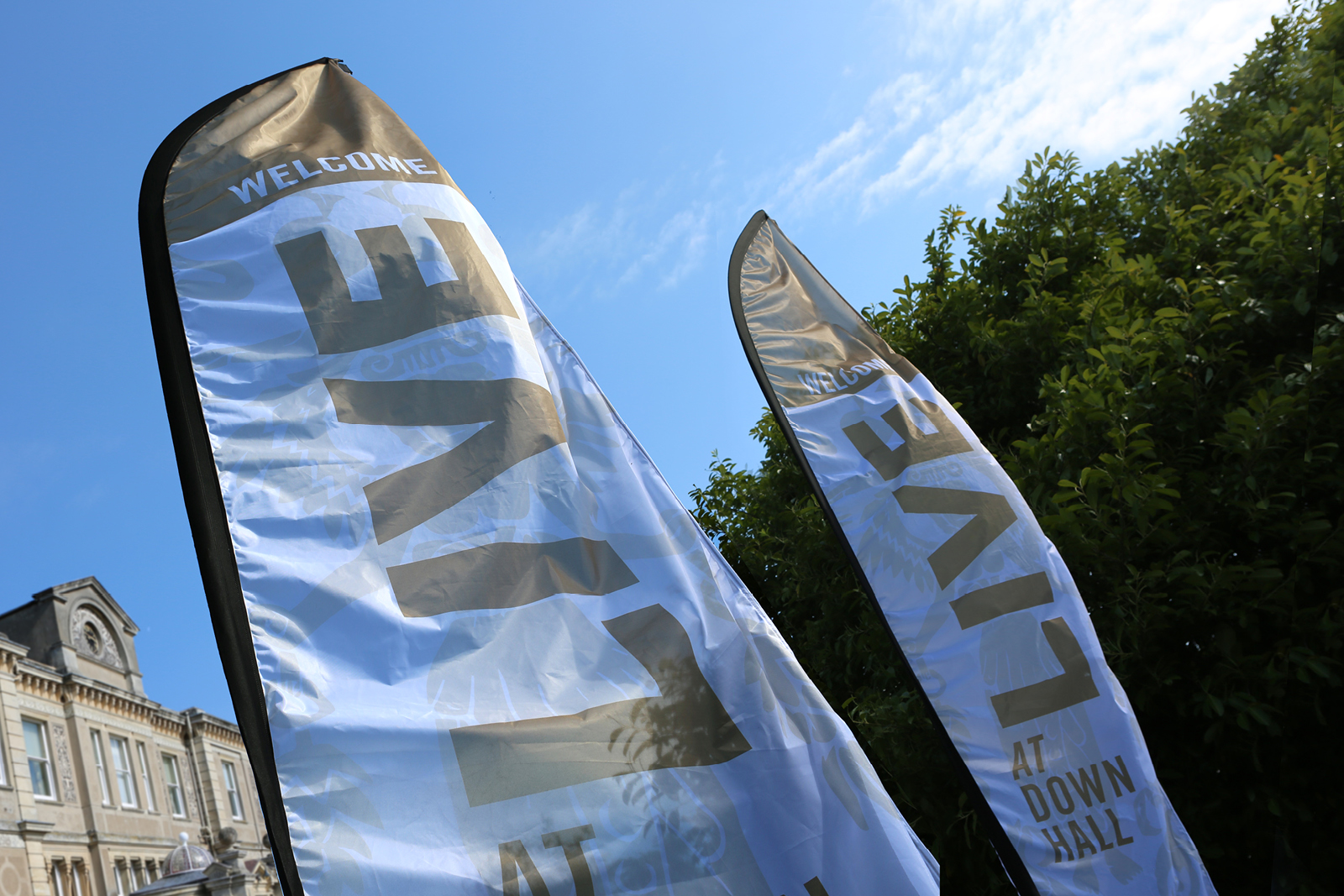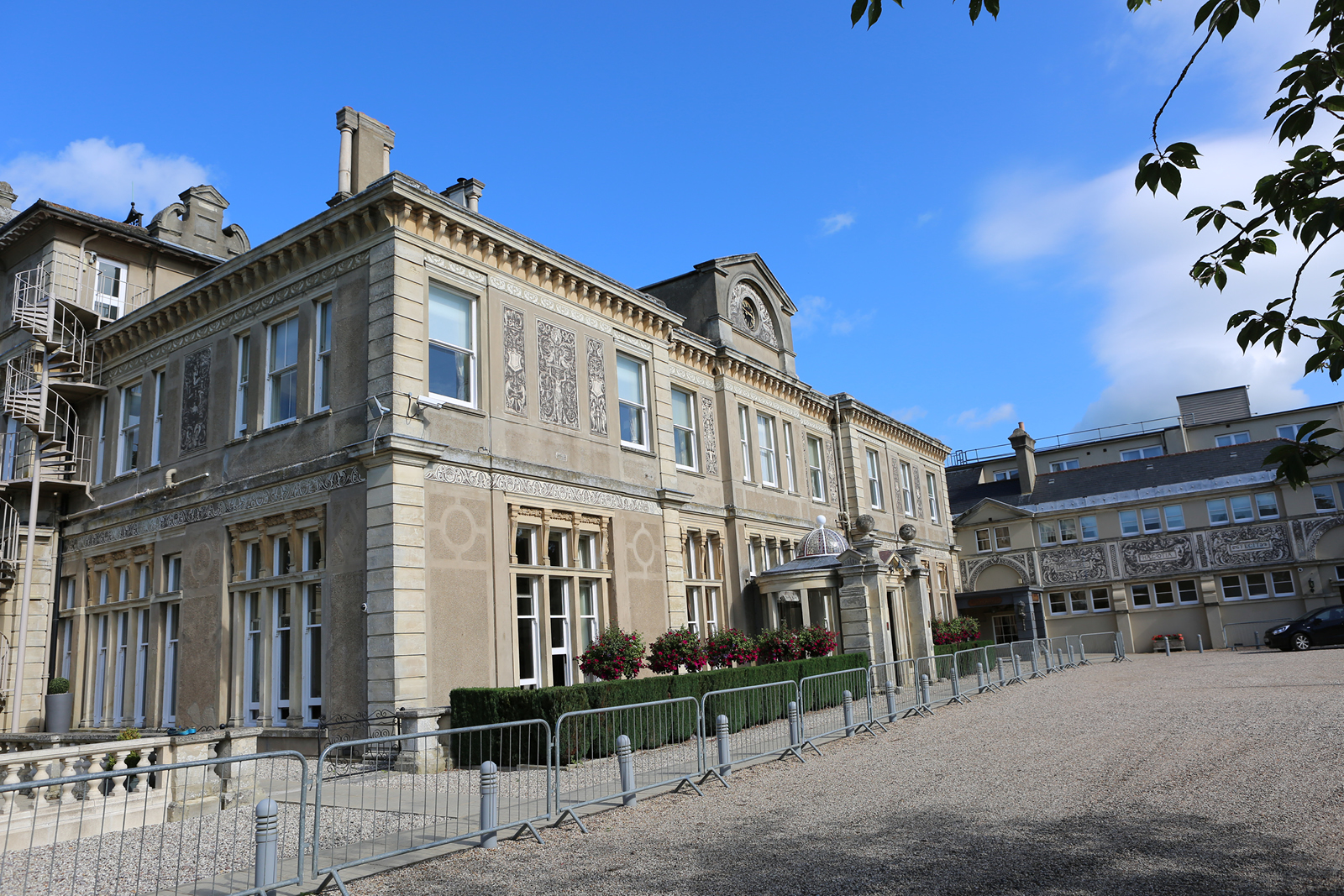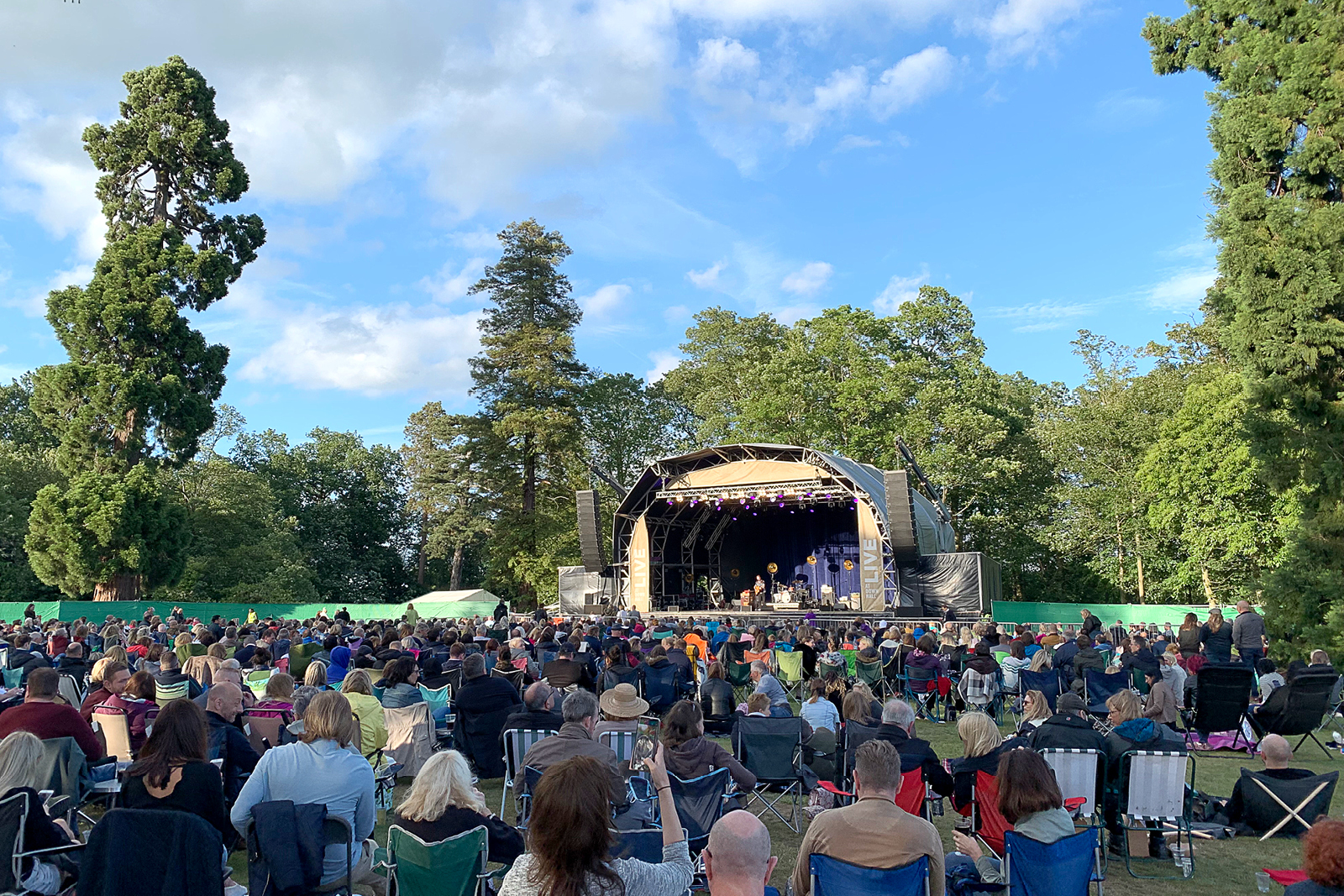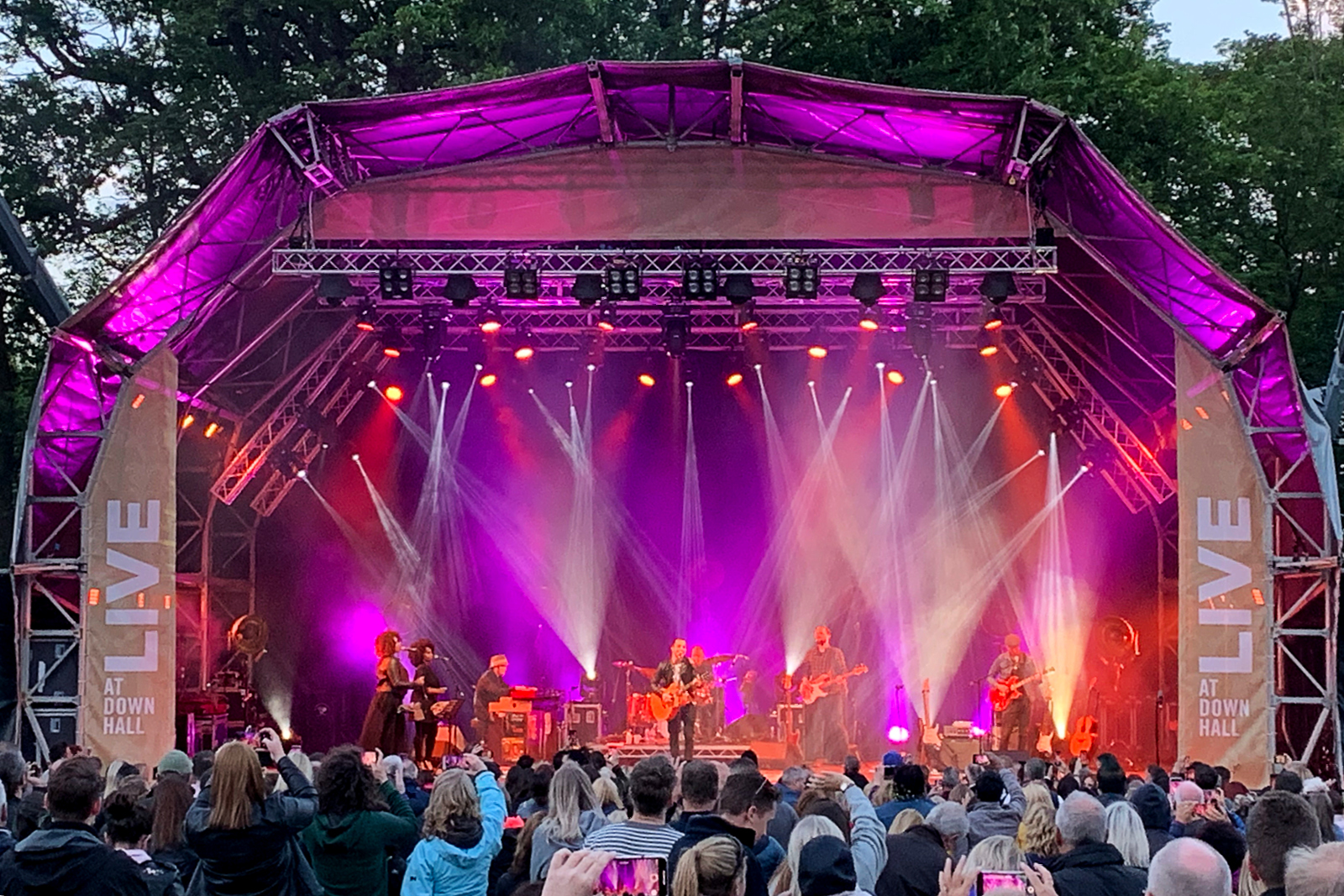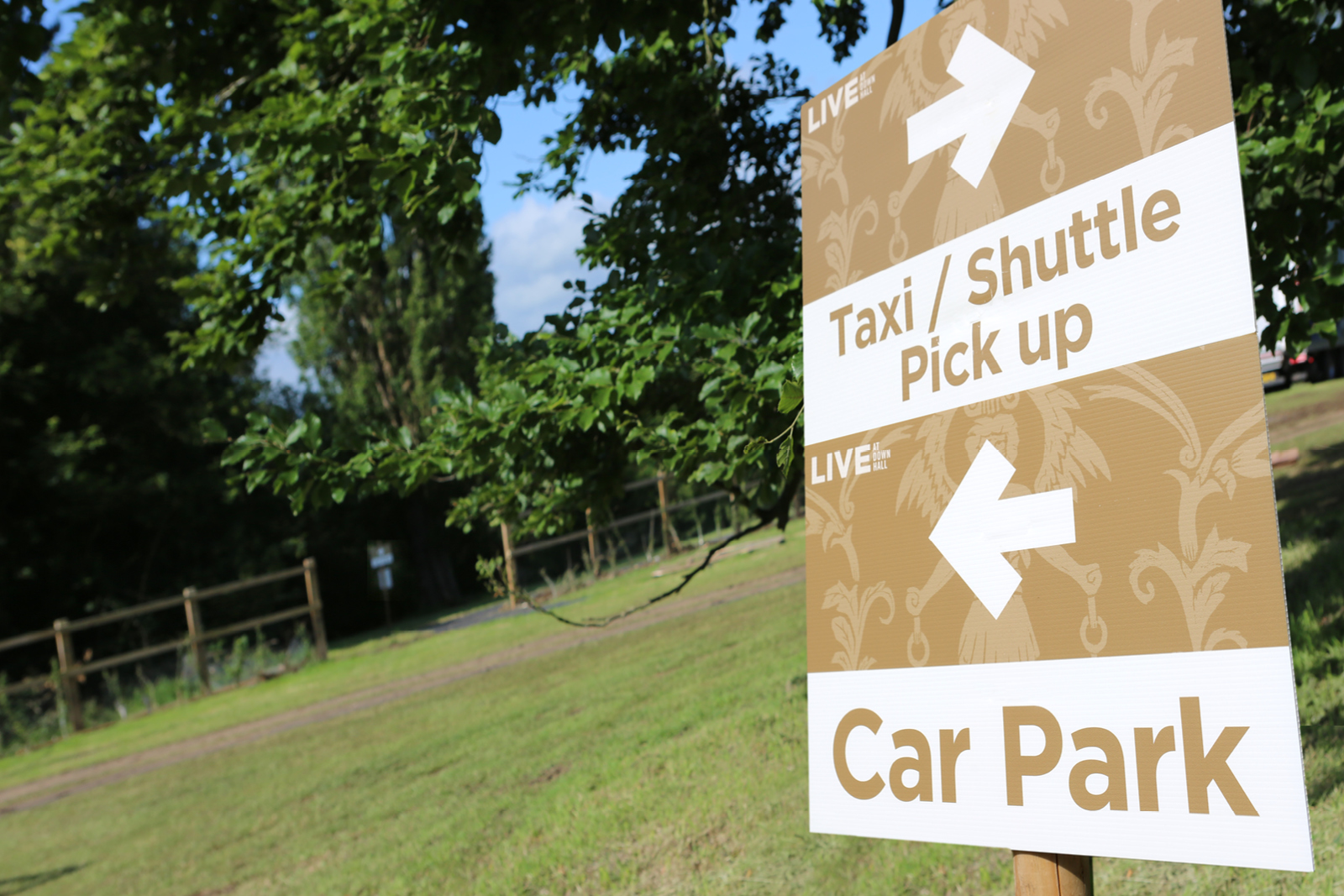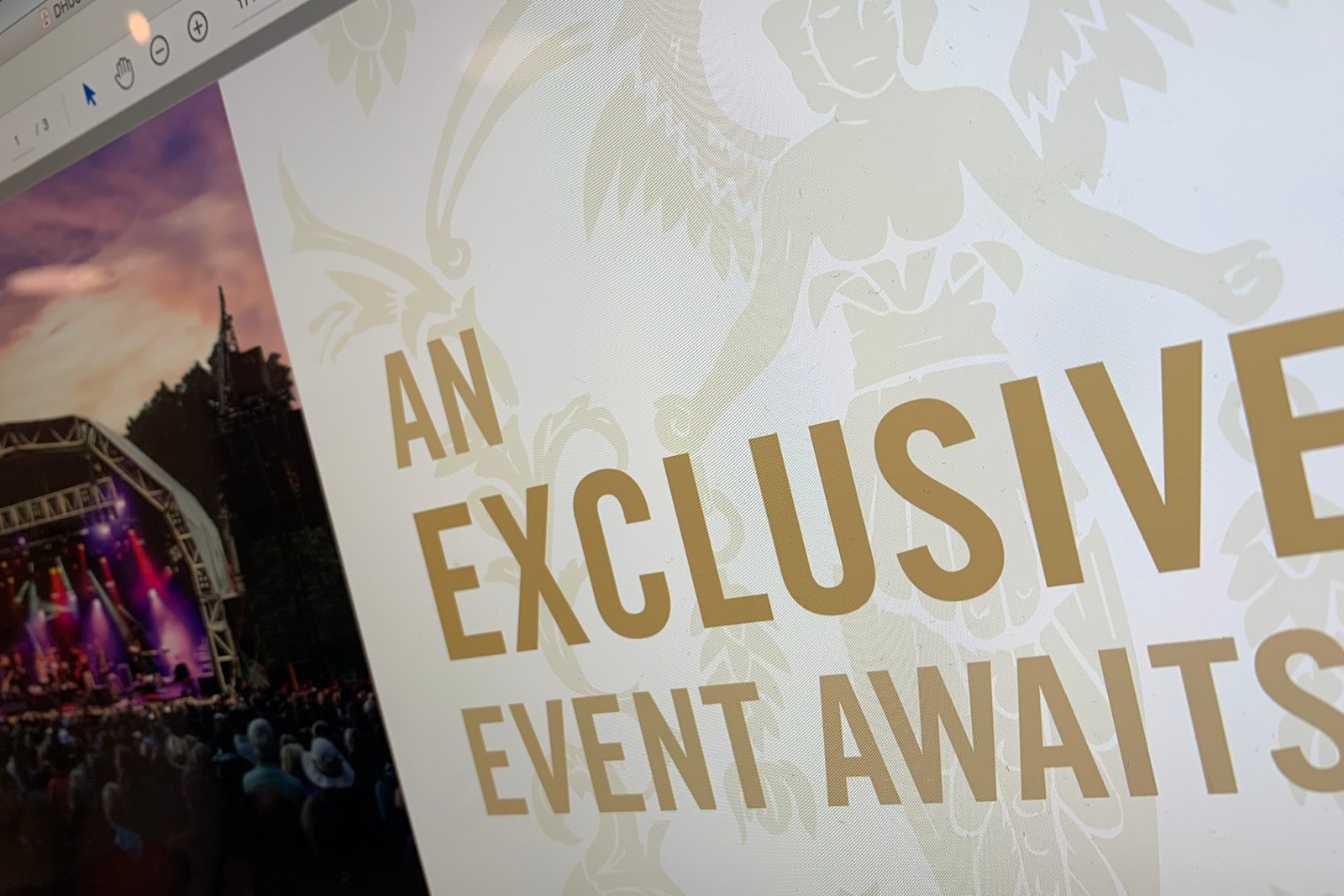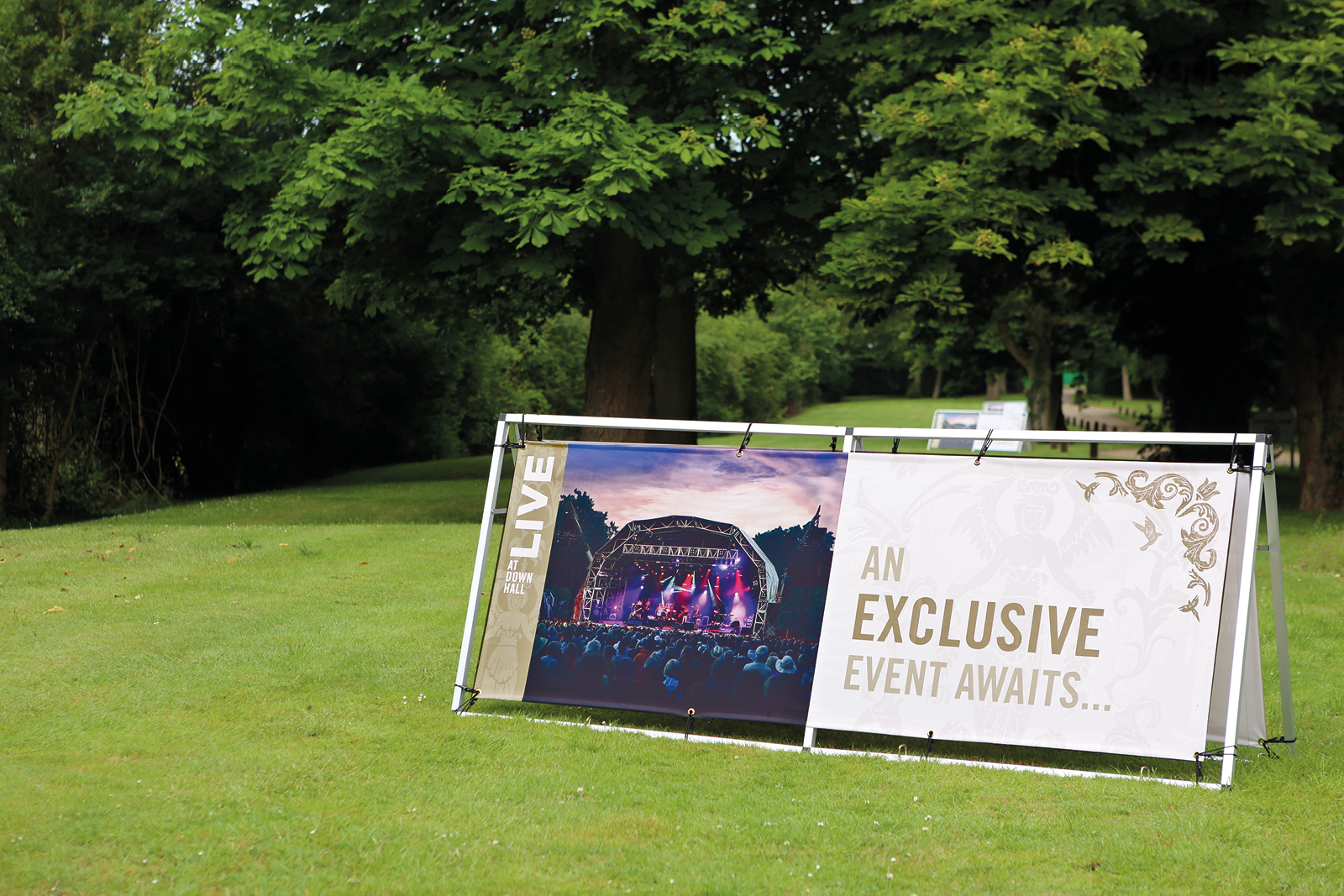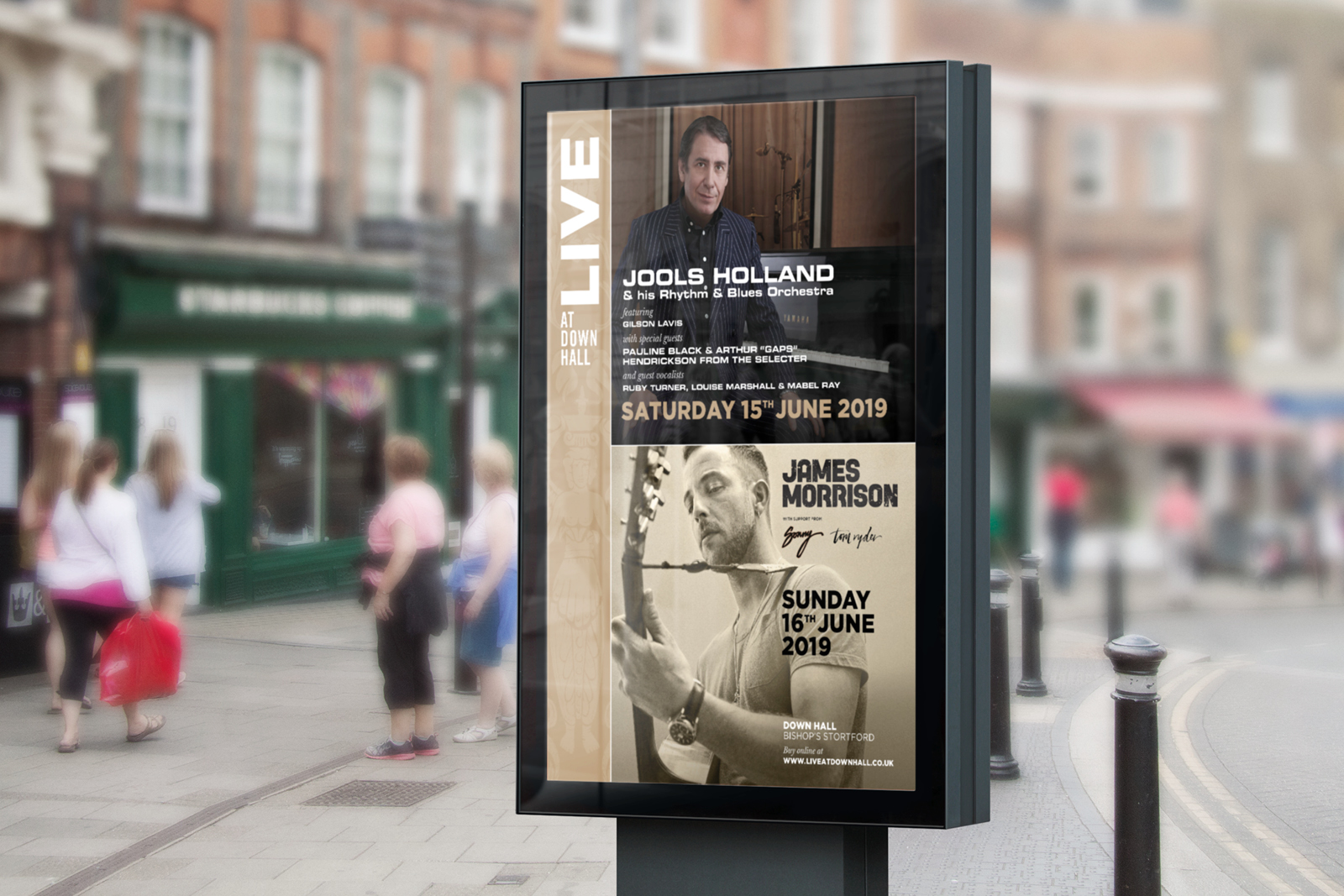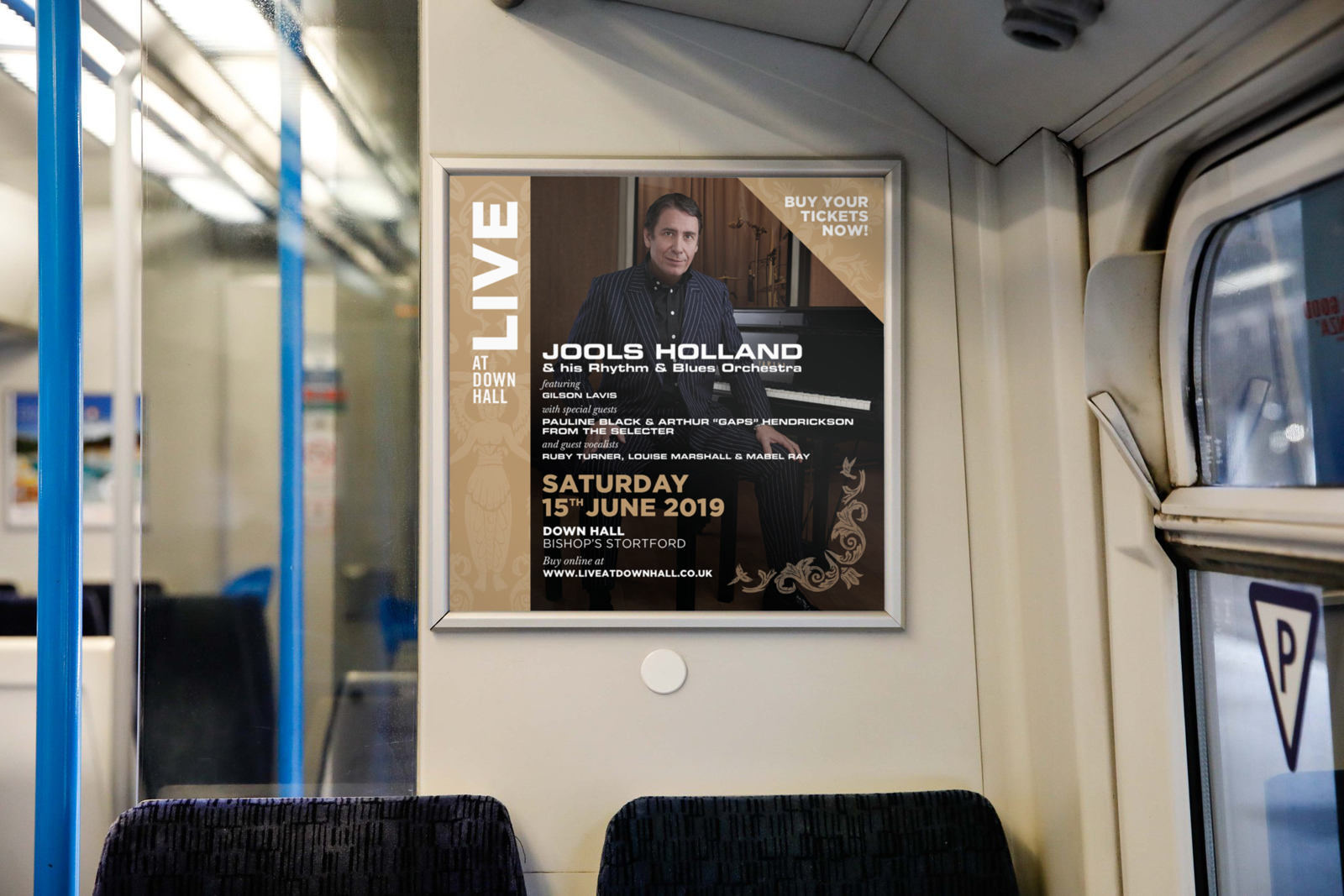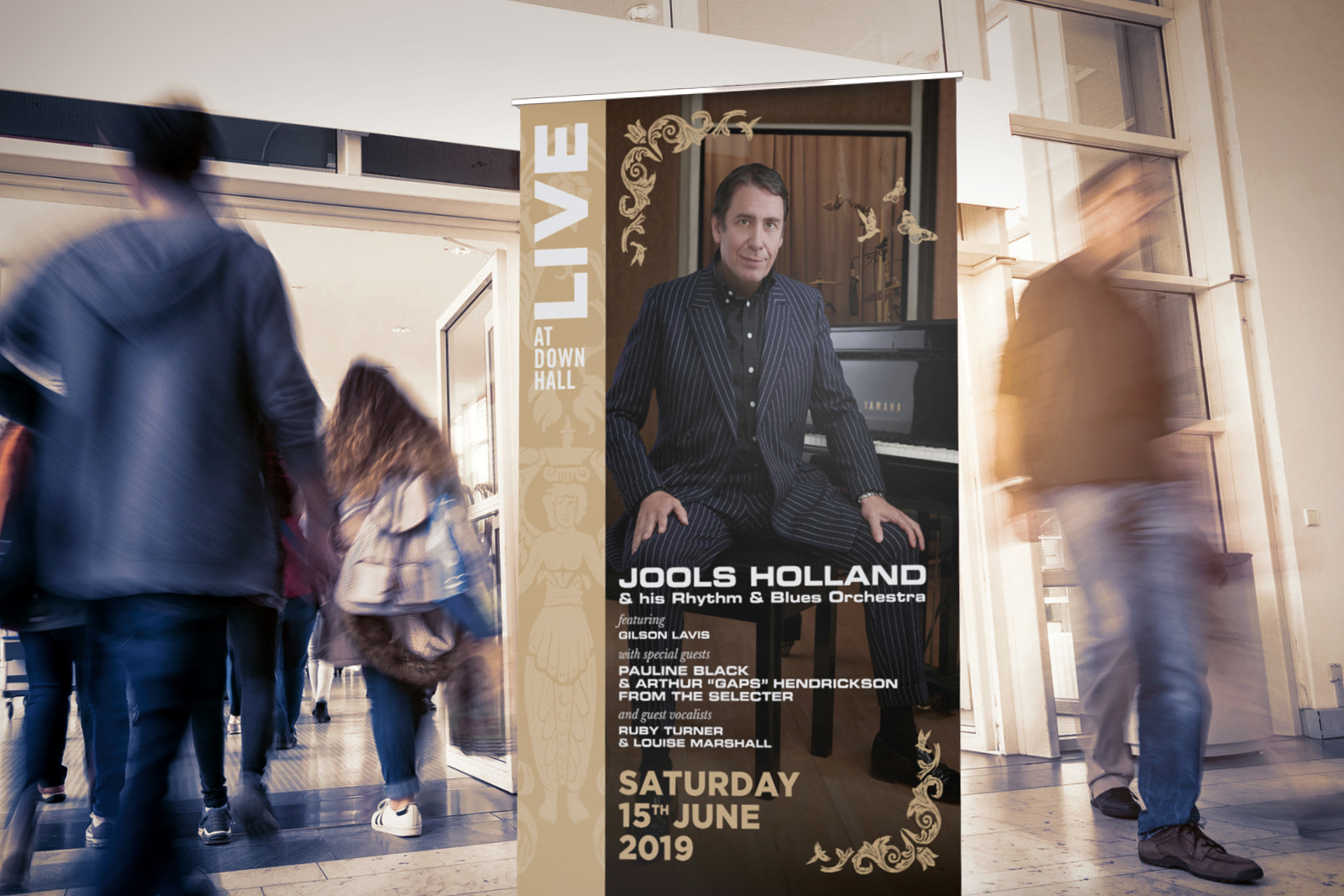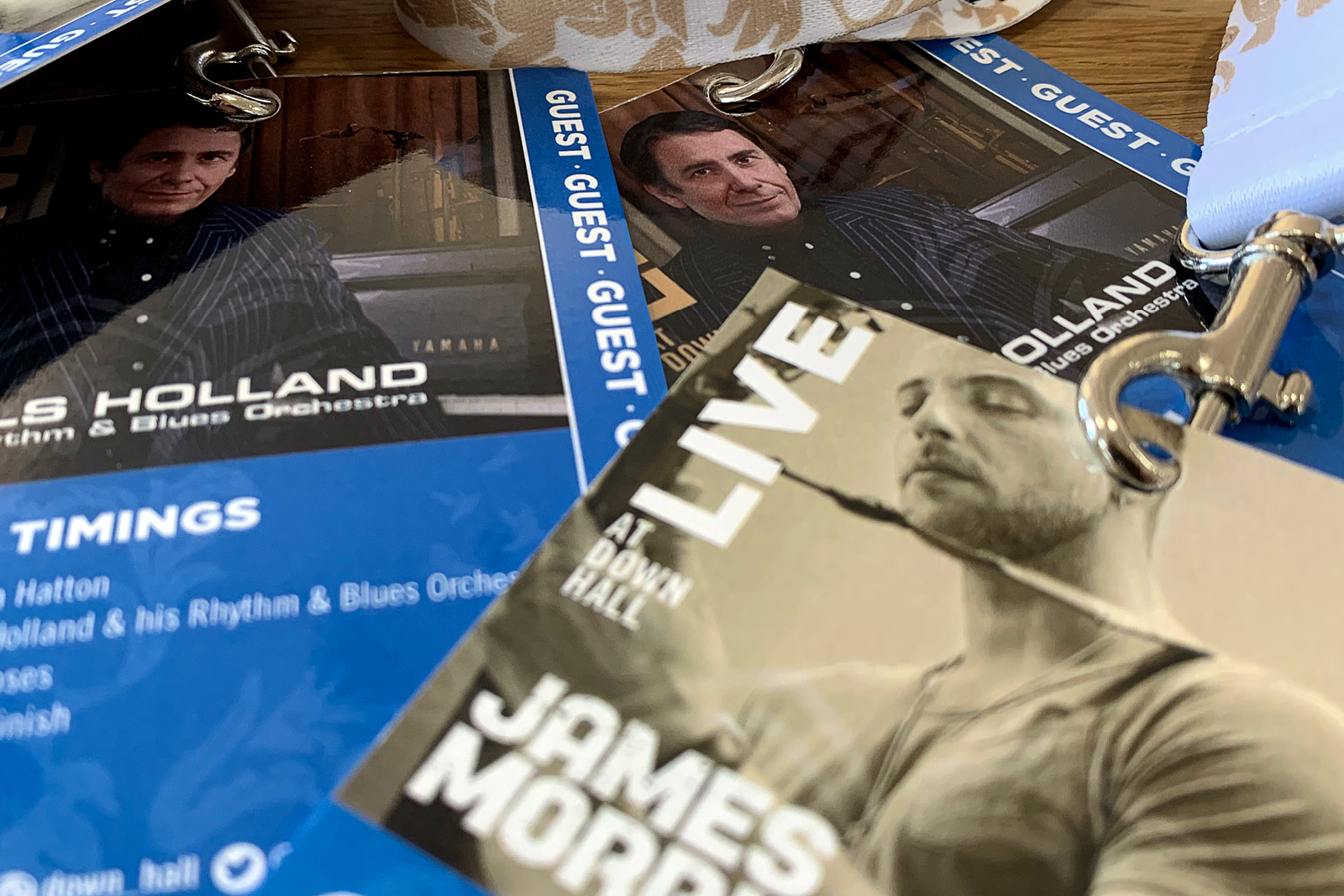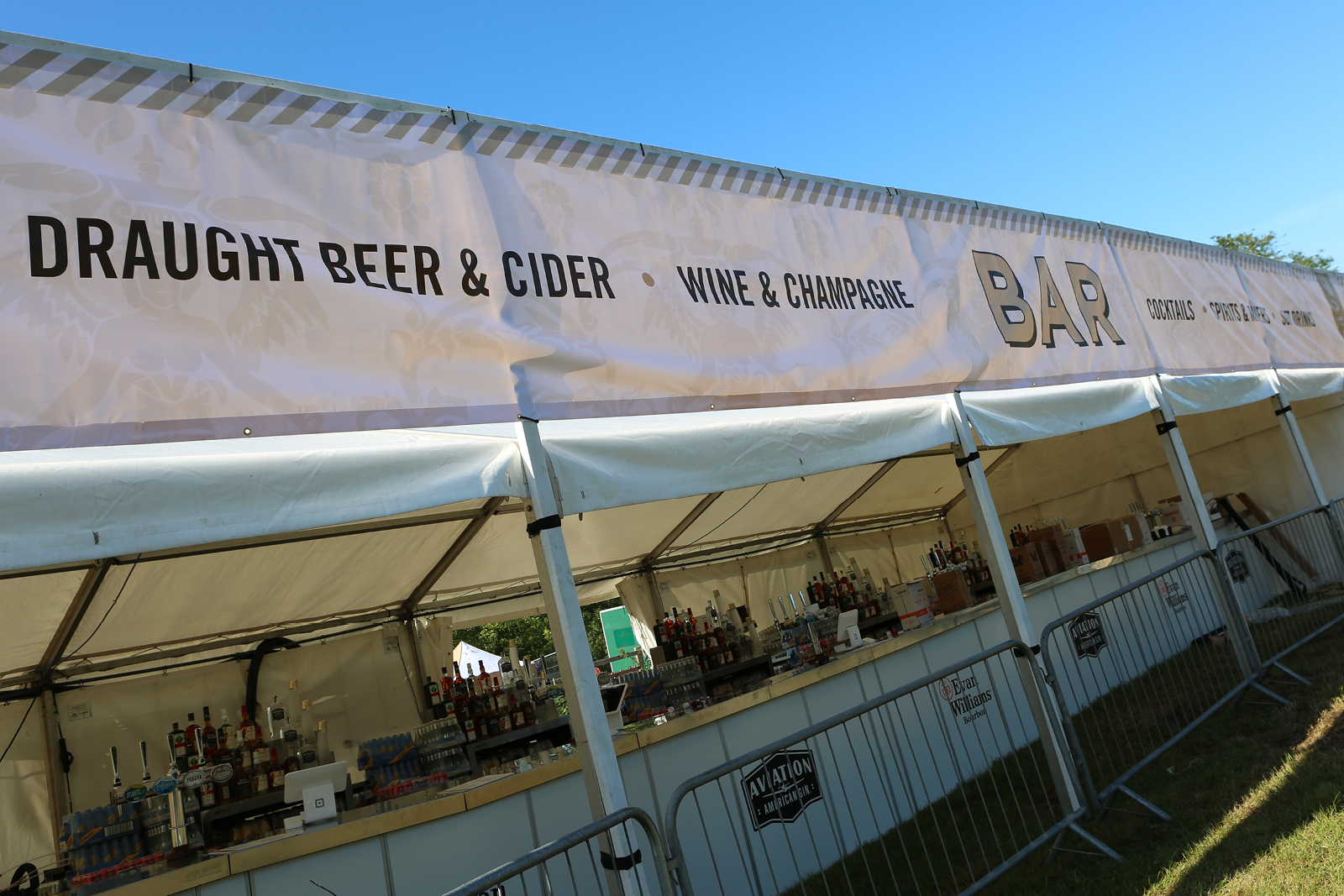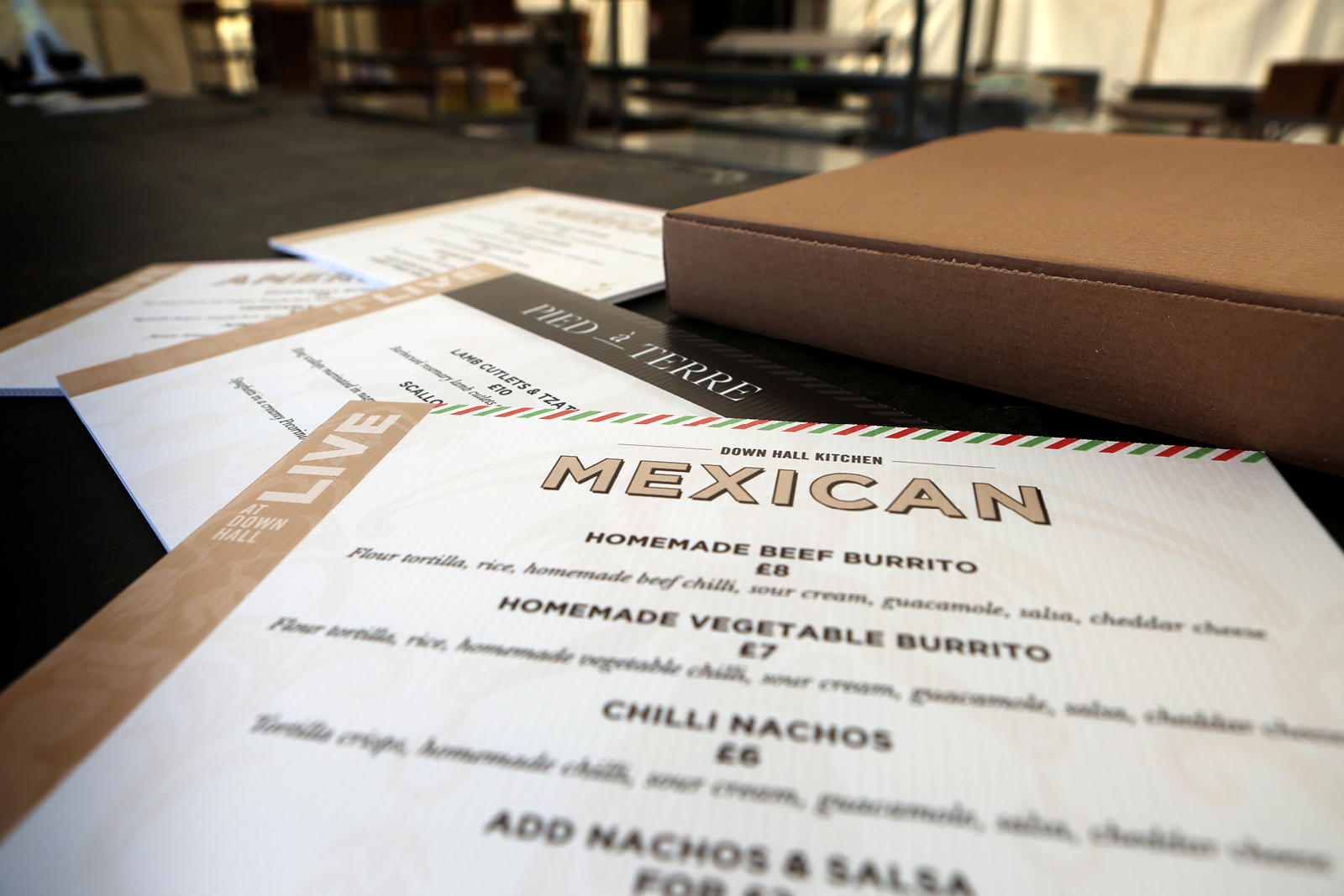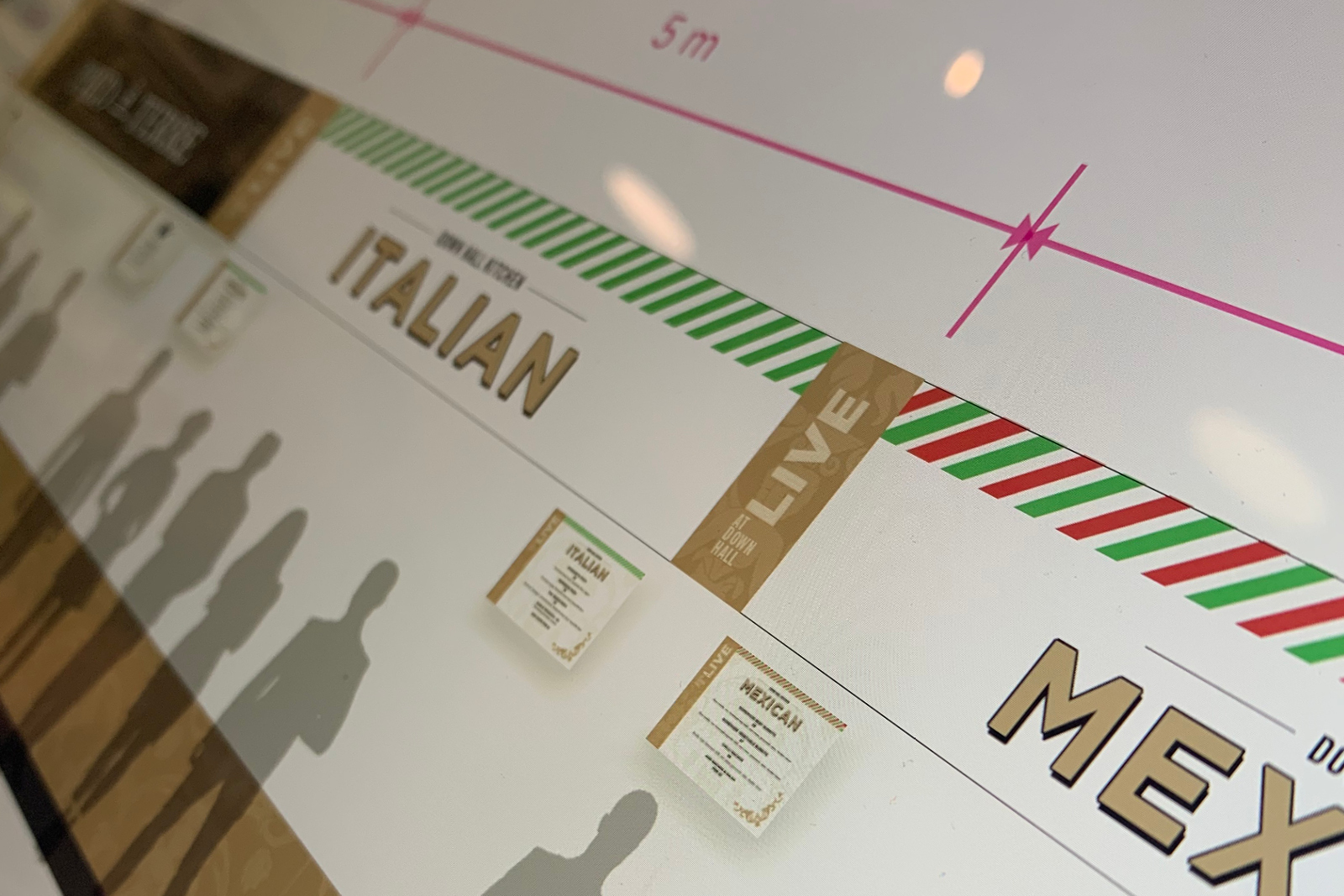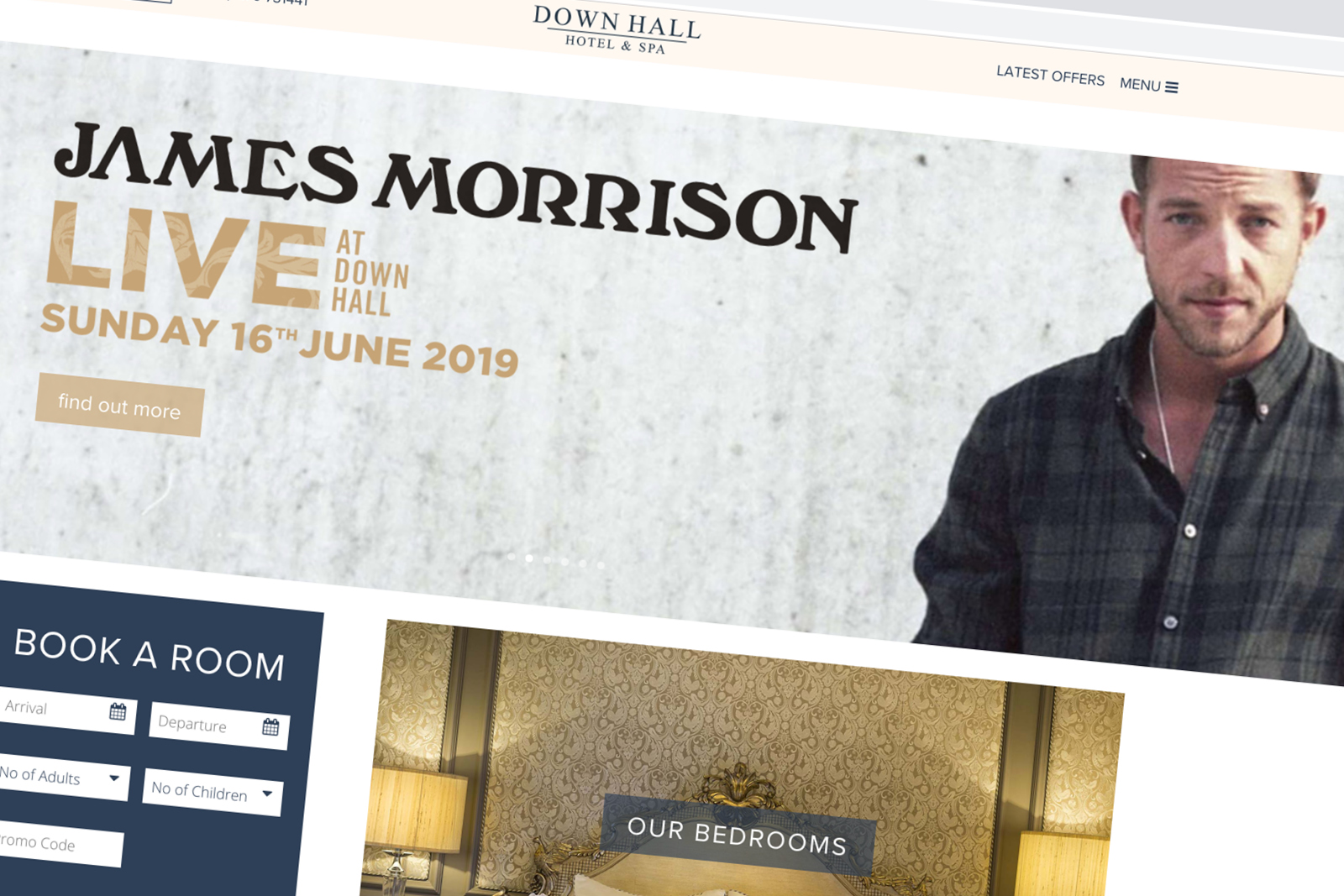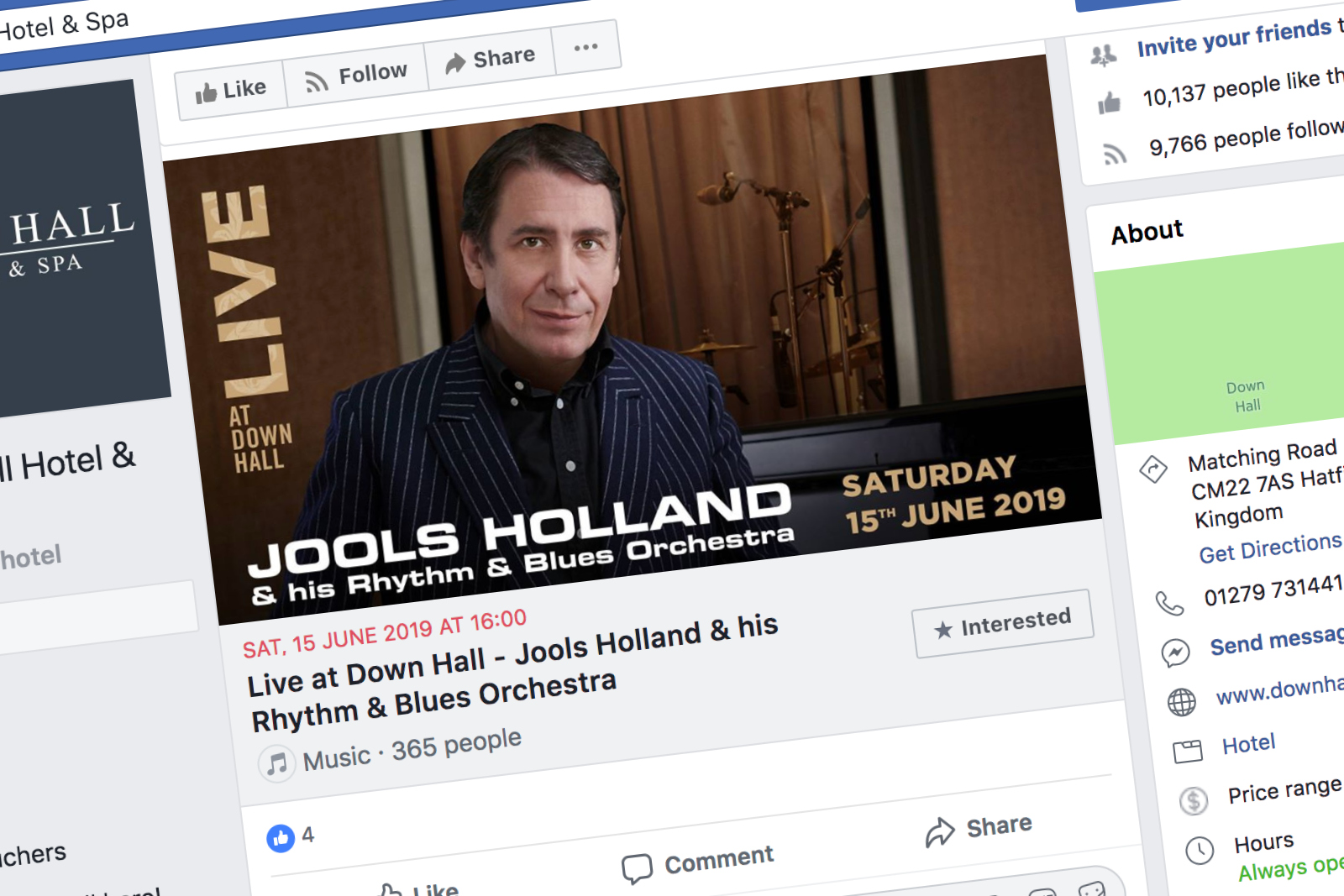 MW STUDIO
The Gardener's Retreat
Matching Road
Hatfield Heath
Hertfordshire
CM22 7AS
T: 01279 799 667
E: info@mwstudio.uk

MW STUDIO
The Gardener's Retreat
Matching Road
Hatfield Heath
Hertfordshire
CM22 7AS
T: 01279 799 667
E: info@mwstudio.uk

© Copyright 2021 MW Studio