Black 'Diamond' Friday online marketing campaign for Finnies the Jewellers, Aberdeen
Once again Scottish jewellers Finnies commissioned MW Studio to design and produce their 2019 Black 'Diamond' Friday marketing campaign.
The primary focus was online with a series of 'crystal-clear' animated HTML adverts placed on press websites, animated HTML retargeting adverts for visitors of the Finnies website, Facebook, Instagram and Twitter social media promos, and trackable emails (EDM) to the Finnies customer database. The campaign also included traditional print advertising which appeared in the Aberdeenshire press.
This year's Black 'Diamond' Friday concept was refreshed and reworked, enhanced by elegant diamonds set against the geometric diamond backdrop. This visual language was then deployed consistently across the build of all the various digital assets through to the offline press advertising including the newspaper adverts and in-store promotional materials.
Working closely with Aberdeen marketing agency Moment, measurement of all the online activity was key to demonstrate a maximum ROI – capturing customer activity at initial touchpoints and optimising performance with targeted messaging to maximise conversion rates – to deliver a cohesive and successful campaign.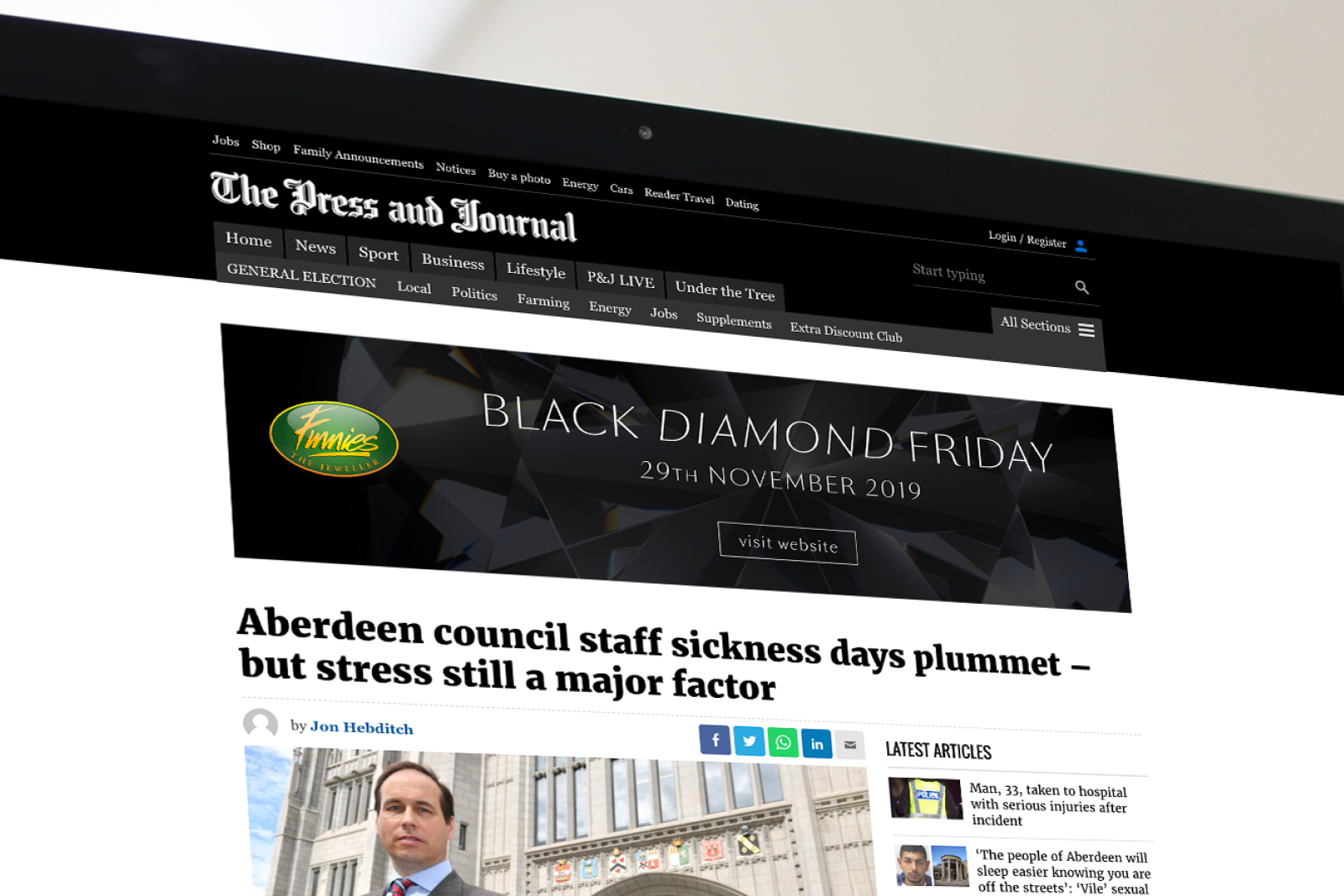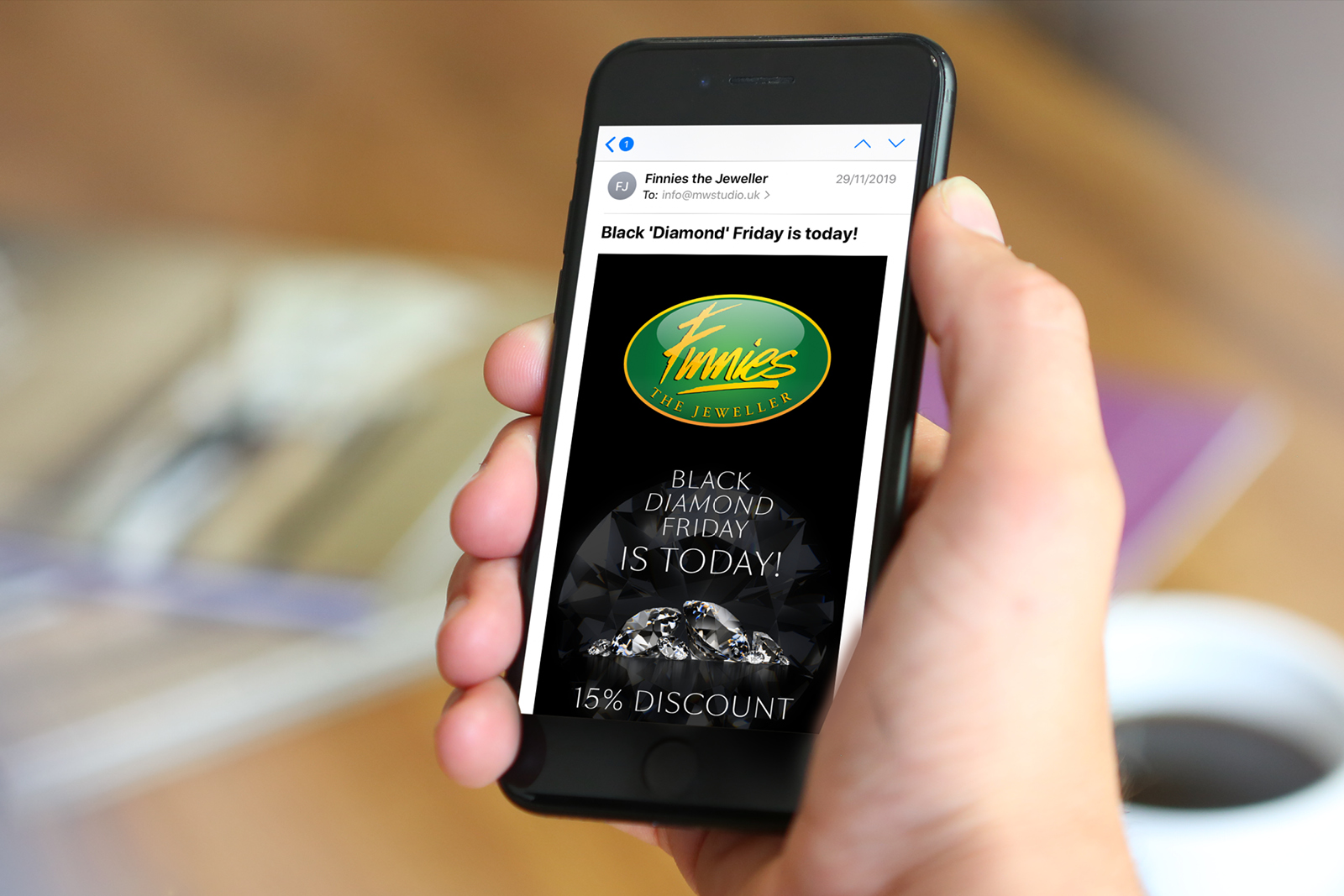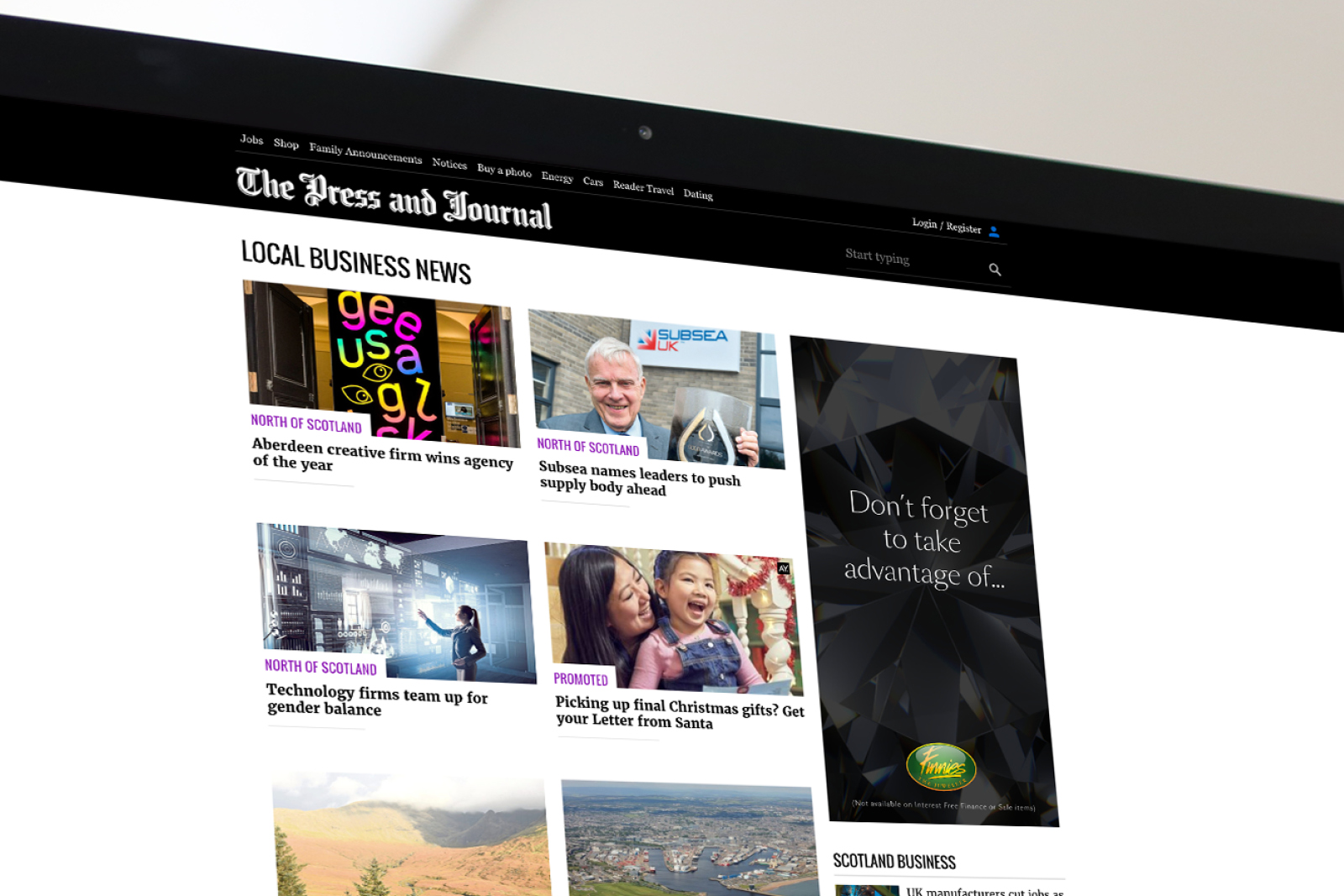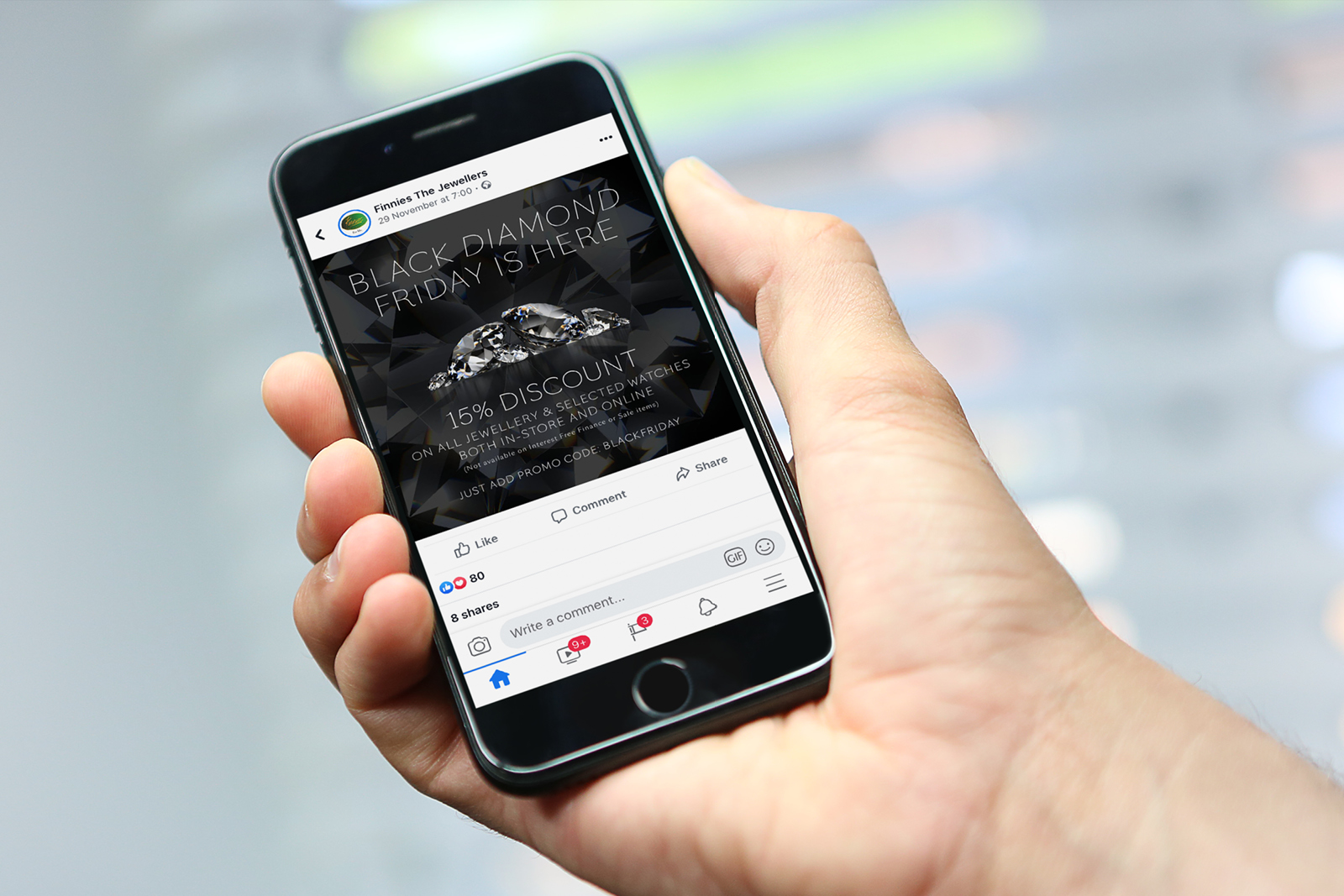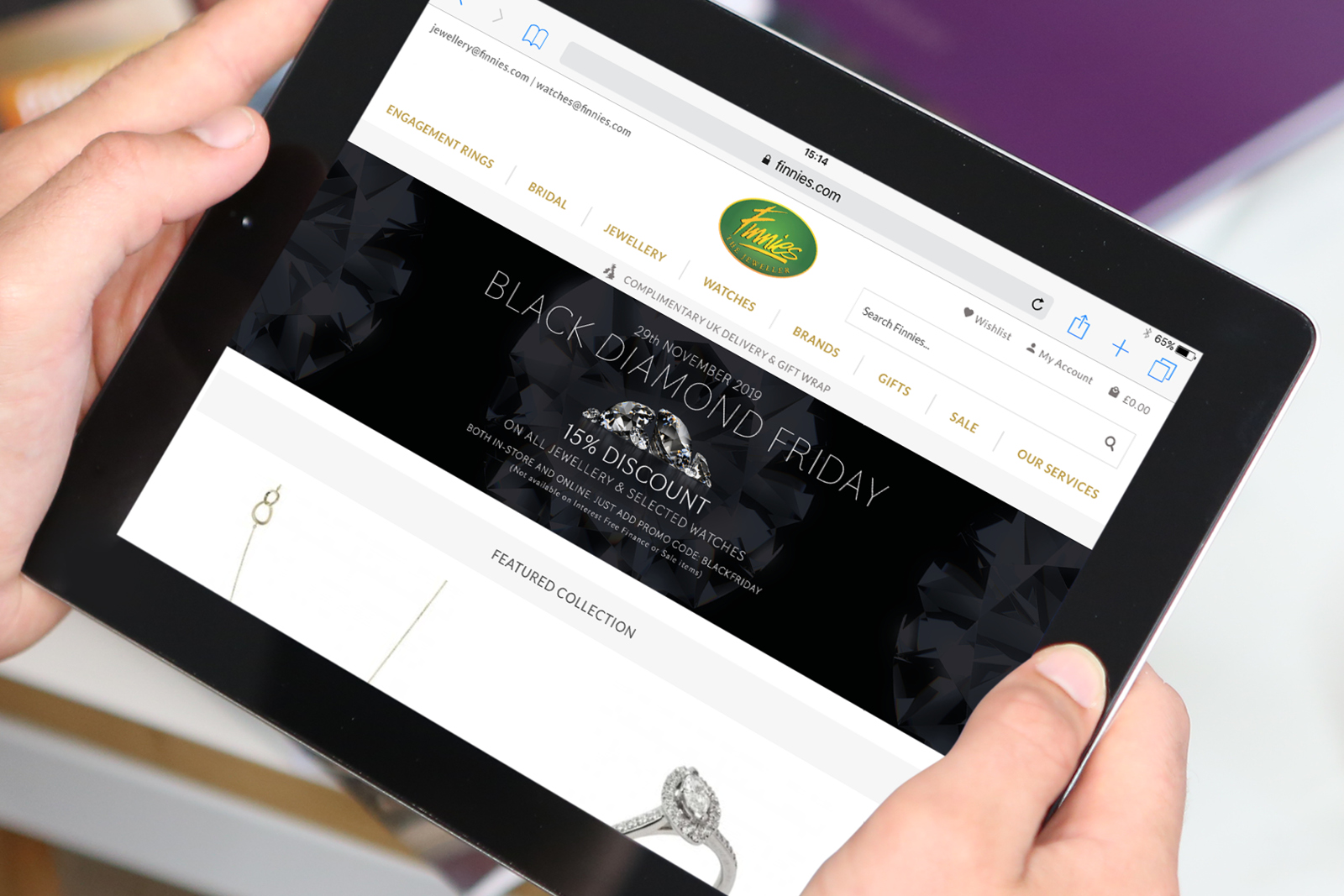 MW STUDIO
The Gardener's Retreat
Matching Road
Hatfield Heath
Hertfordshire
CM22 7AS
T: 01279 799 667
E: info@mwstudio.uk

MW STUDIO
The Gardener's Retreat
Matching Road
Hatfield Heath
Hertfordshire
CM22 7AS
T: 01279 799 667
E: info@mwstudio.uk

© Copyright 2021 MW Studio