2018 Christmas campaign and competition microsite for Finnies the Jewellers, Aberdeen
MW Studio have designed the 2018 Christmas ad campaign for long-standing client Finnies The Jeweller. The festive vehicle for this year's campaign was a stylised golden bauble filled with Finnies' jewellery, presented with the strapline 'Have a Bauble'.
The centrepiece of the promotion was a Christmassy competition microsite to function alongside Finnies' main website. Users were directed via Finnies' social media and challenged to win by guessing the value of the jewellery pictured inside the bauble. MW Studio designed, built, and managed the microsite and all competition entries.
In parallel, the studio ran a 'Have a Bauble' EDM campaign targeting Finnies Christmas shoppers: a product oriented e-shot featuring an animation of the bauble filling up with jewellery; a large banner for Finnies' website slider; and a variety of promo panels for Facebook, Instagram and Twitter. With the 25th fast approaching, follow-up e-shots for 'Last Minute Gifts' and 'Gift Ideas under £100' were delivered, reminding customers to place their orders just-in-time for Christmas.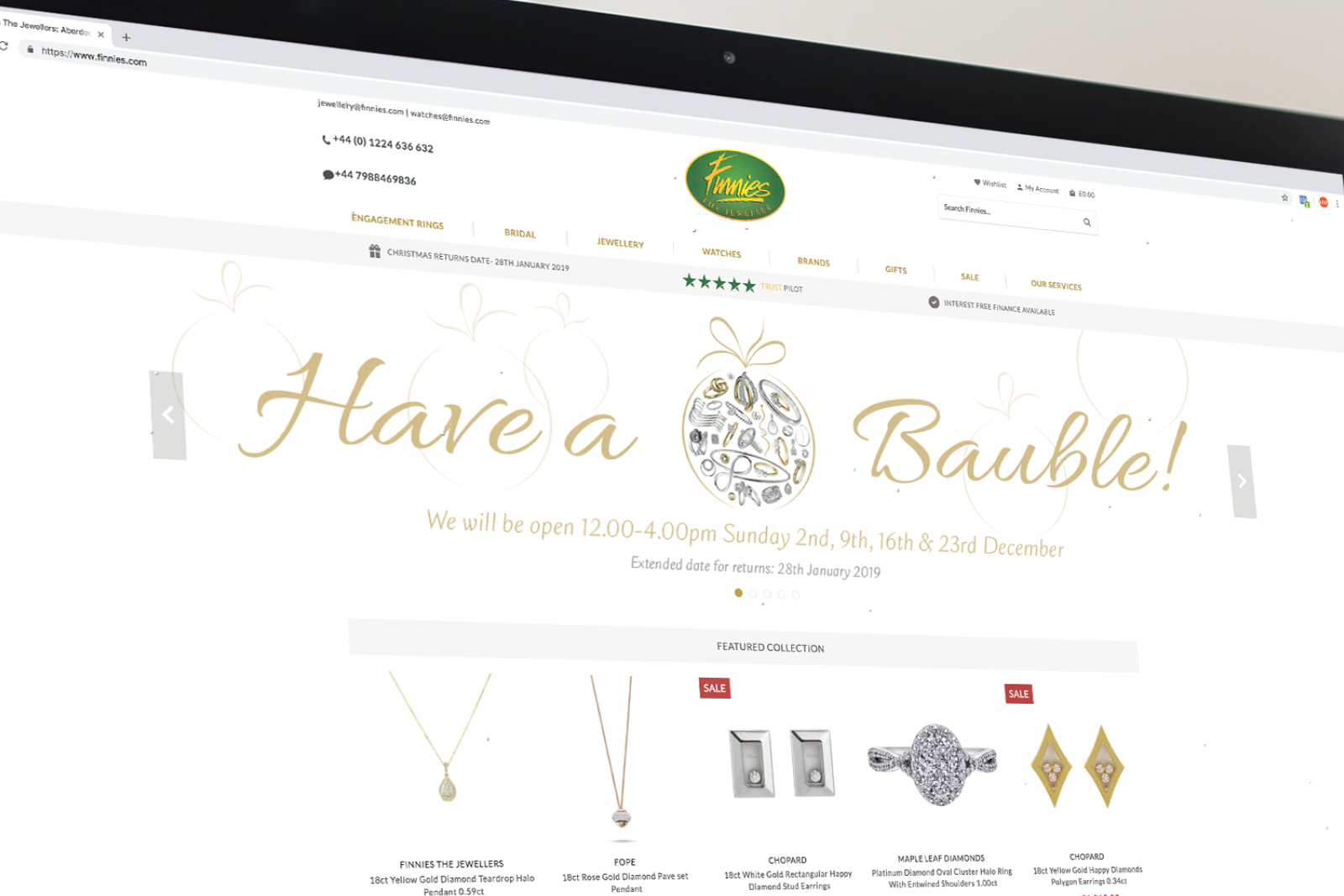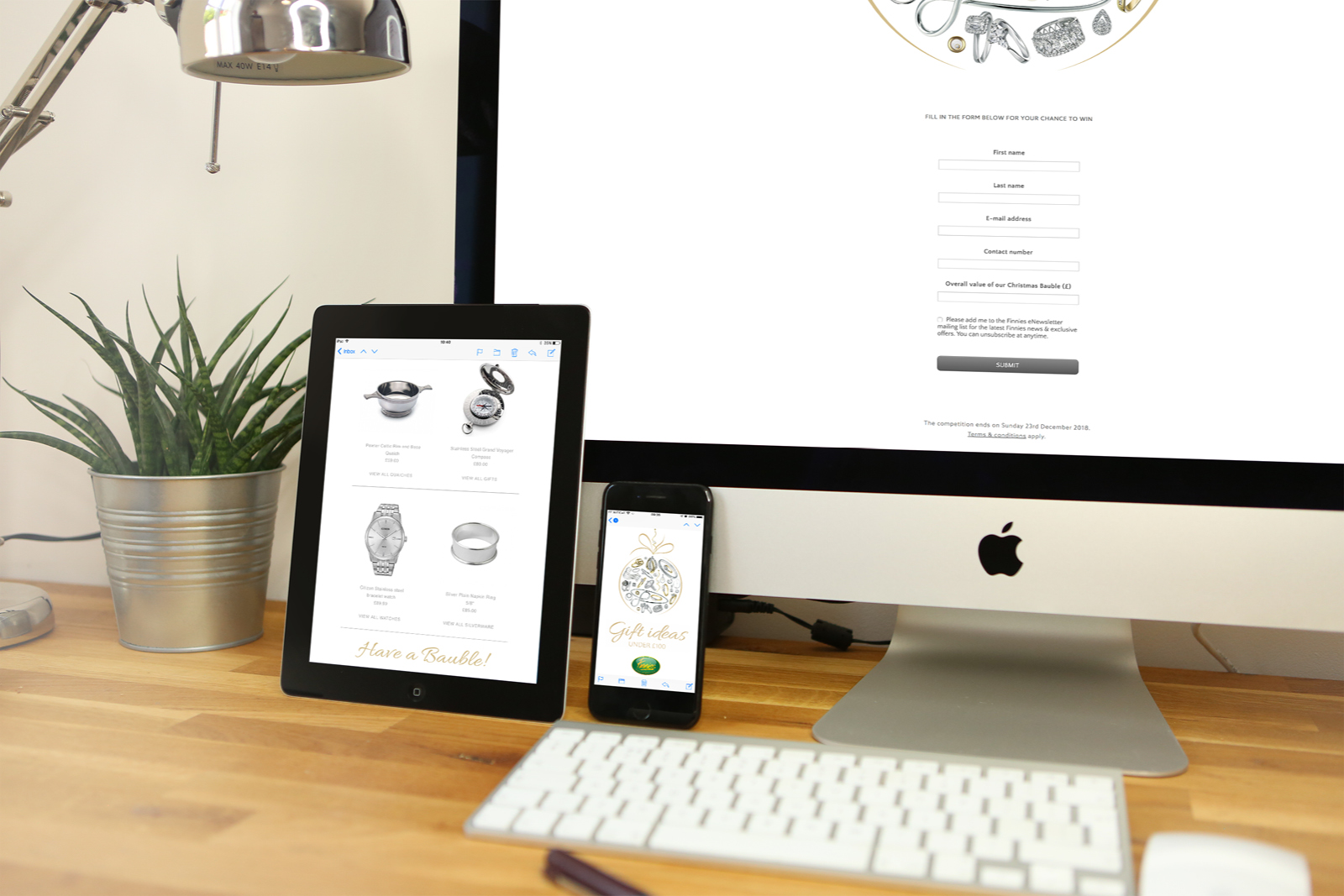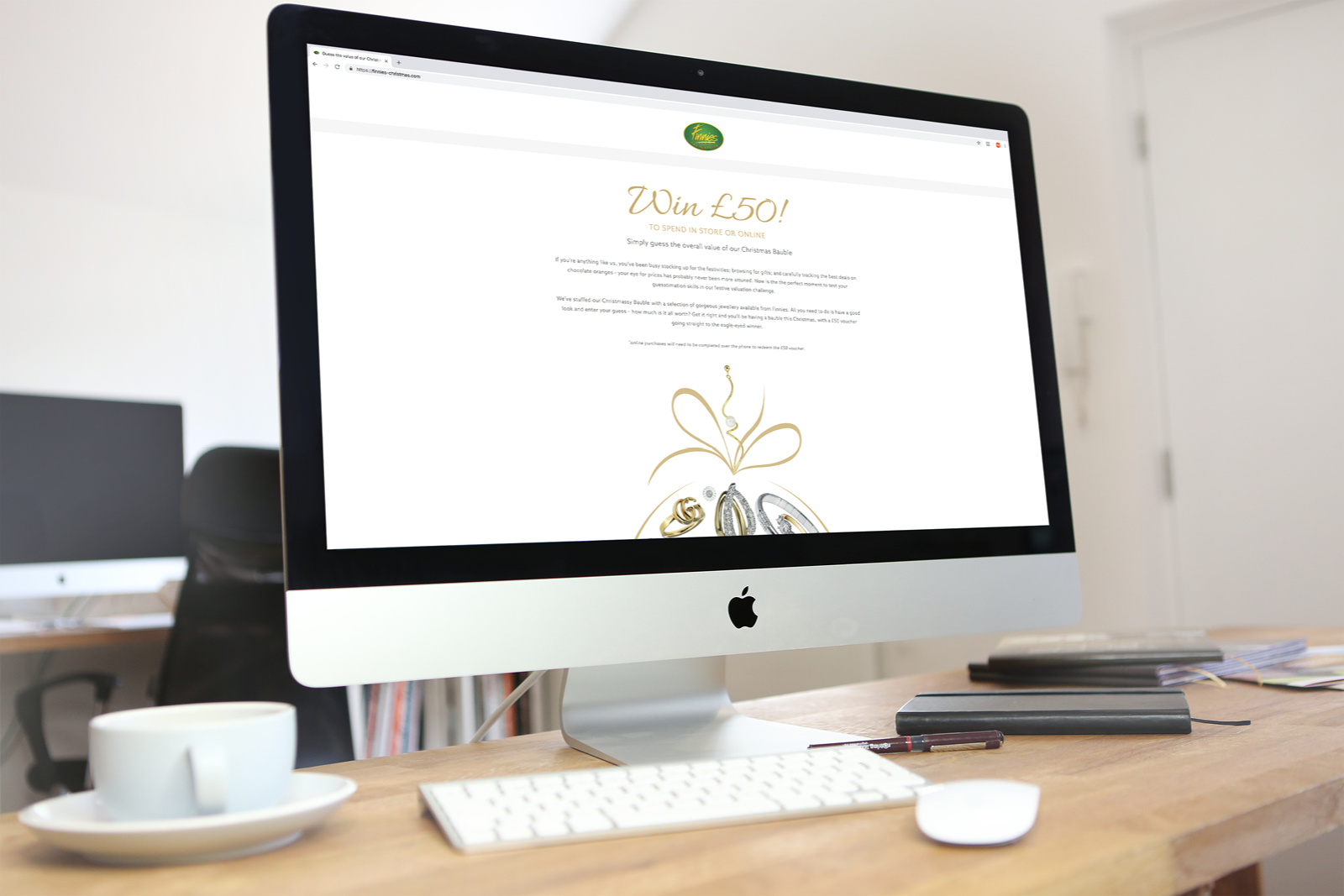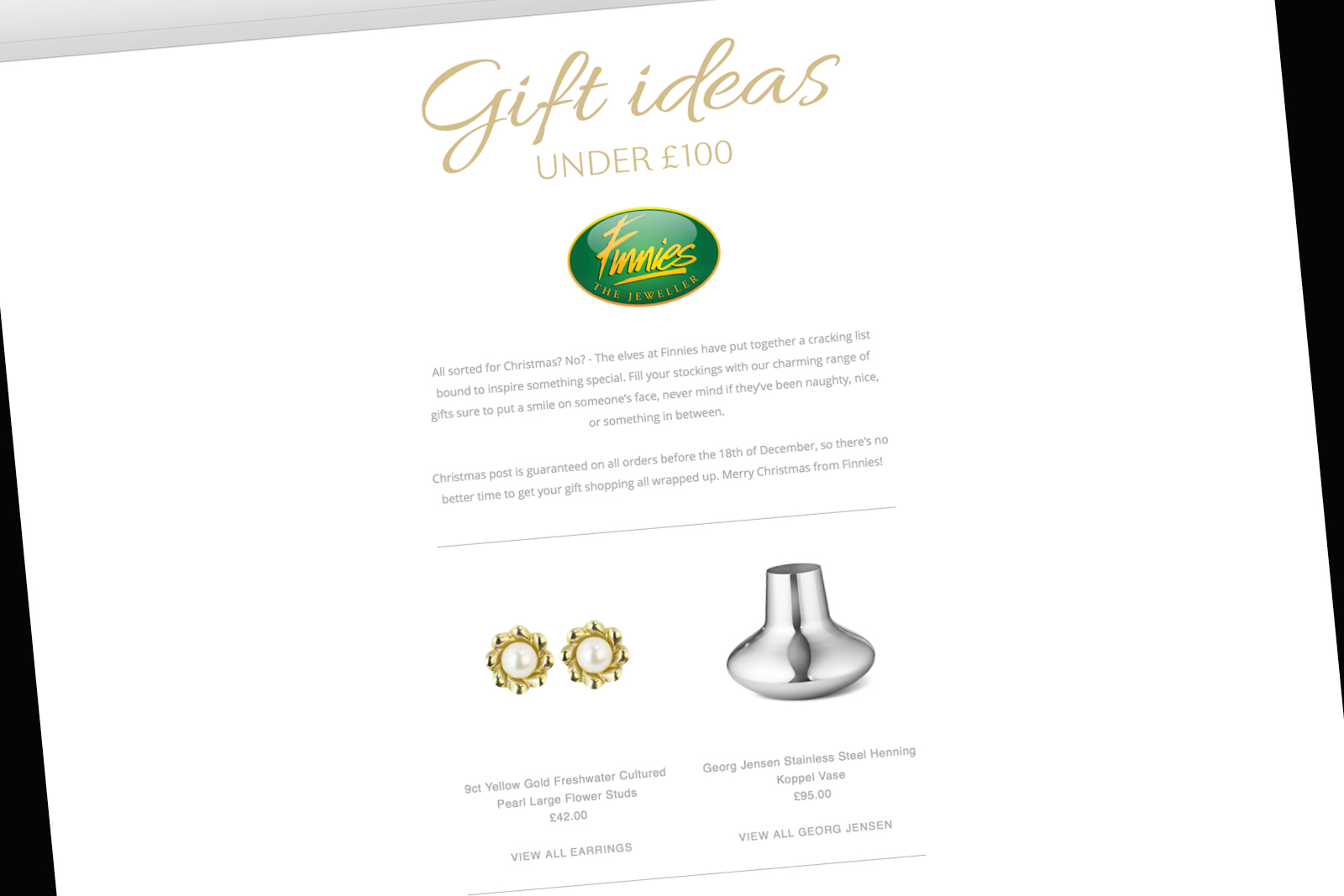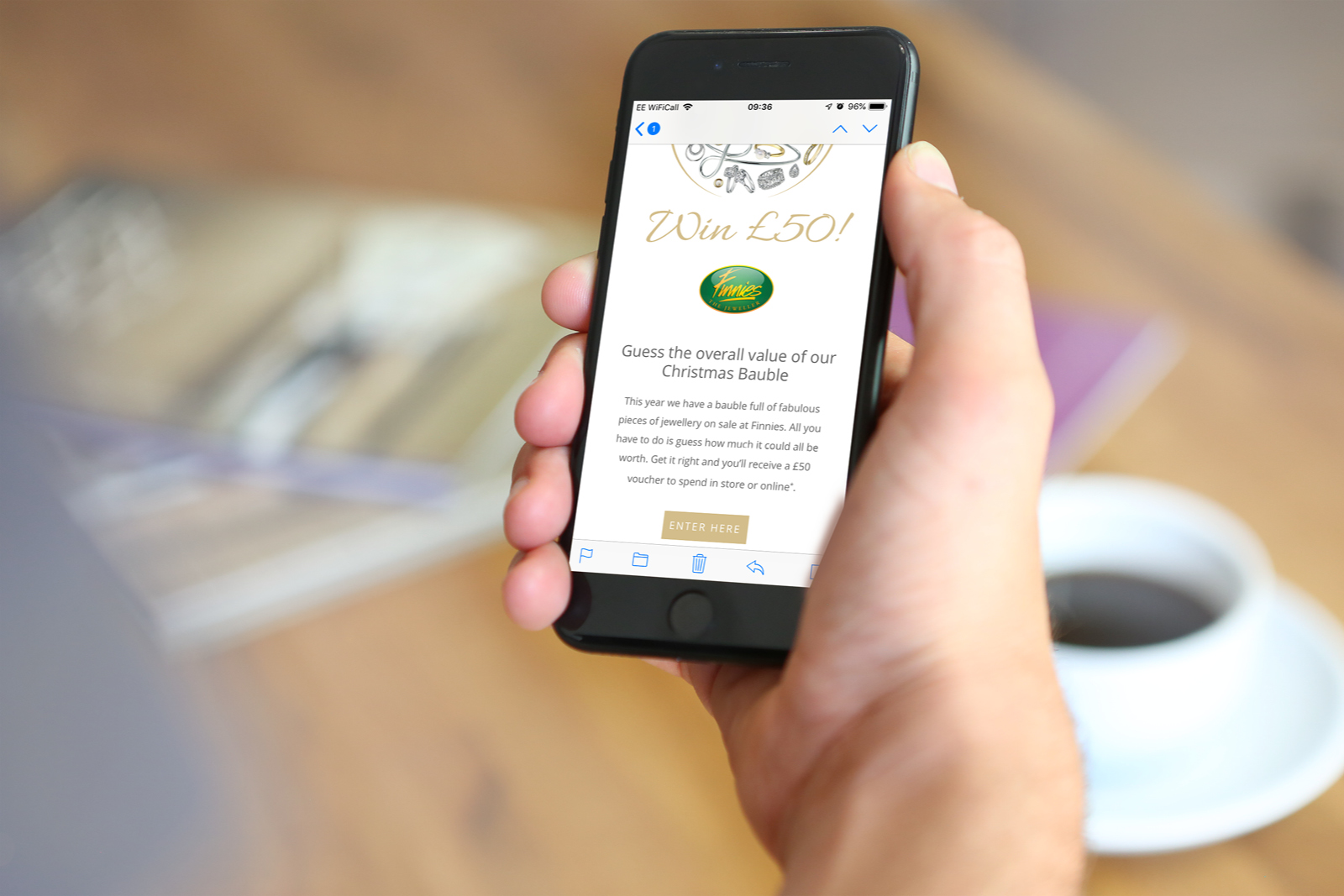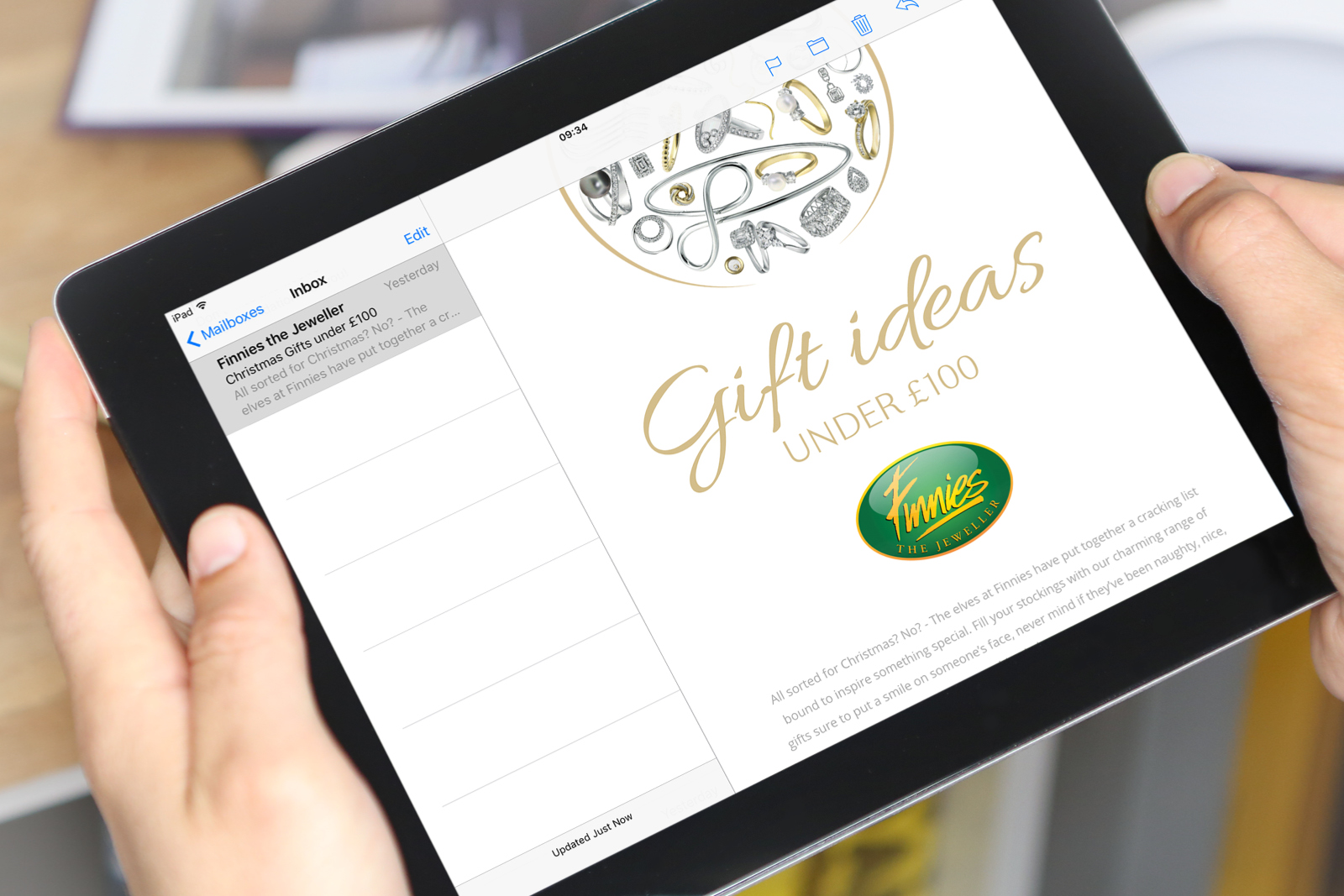 MW STUDIO
The Gardener's Retreat
Matching Road
Hatfield Heath
Hertfordshire
CM22 7AS
T: 01279 799 667
E: info@mwstudio.uk

MW STUDIO
The Gardener's Retreat
Matching Road
Hatfield Heath
Hertfordshire
CM22 7AS
T: 01279 799 667
E: info@mwstudio.uk

© Copyright 2021 MW Studio