Website revamp opens new revenue stream for Cammas Hall
Farmed by the Lukies family since 1889, Cammas Hall Farm has always been innovative. It first invited people to come and 'pick your own' fruit in 1966 – when the idea was in its infancy. The current farmer, Jonathan Lukie, has broadened Cammas Hall's offering to include an all-year-round farm shop and tea barn.
Peak season, however, remains summer and every year, Cammas Hall faces the same issue: how to remind the local Essex and Hertfordshire population that fruit season has begun. They turned to MW Studio to design and build a new fully responsive website with an online booking system and news updates to work with social media channels.
Built using WordPress, the website is easy to manage and update in-house. It is also designed with the large proportion of visitors who check the website on mobile devices in mind. Within two hours of launch, Cammas Hall had already taken five bookings through the new website, unleashing a previously untapped revenue stream.

"Working with MW Studio to design and build our new website has been both an enjoyable and exciting experience from the very start. Having previously had quite a basic website, we needed the new website to exactly fit our needs in a competitive marketplace as a seasonal business whilst still being easy to use and update internally. From the initial meeting, MW Studio clearly identified and understood our unique needs and were able to propose and deliver a solution to fit both our needs and wishes as a business, whilst working within our agreed budgets.
The new online booking system, has created us a previously untapped revenue stream and allows us to maximise our events and activities attendance, offering our 1000's of followers across social media a fast and easy way to find out about, and book into our wide variety of activities and workshops. With our various news feeds across the website, we are also able feed out information within minutes from the websites central CMS to our customers from each area of the farm, whether it be new crops available in our PYO section or newly released dates for upcoming workshops and activities.
Being only 10 minutes down the road from MW Studio, also meant face-to-face meetings and training sessions were easy to organise and we were keen to form a long lasting relationship with a local business who understood us as a business and who were familiar our target market."
Helen Holloway,
Manager, Cammas Hall Farm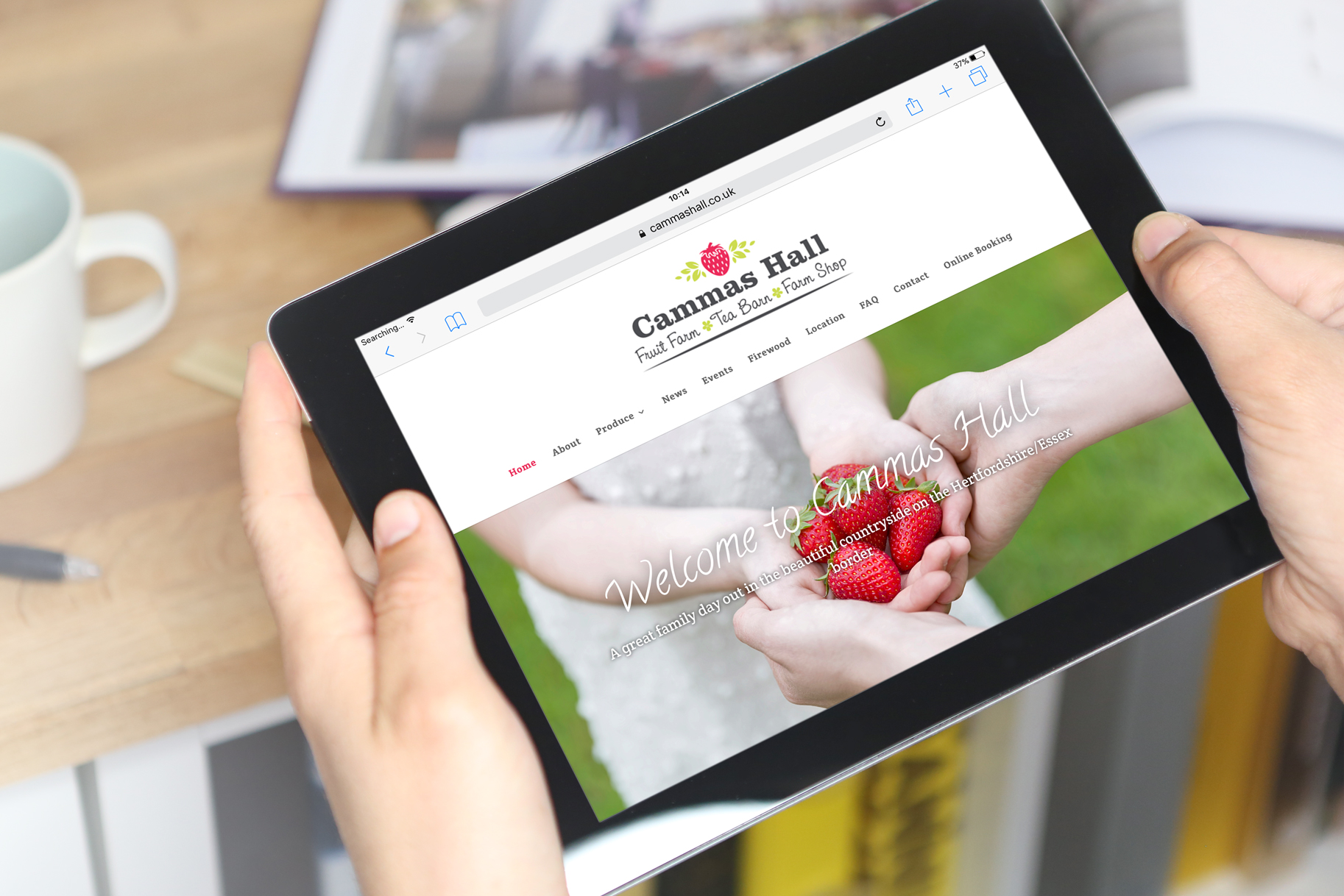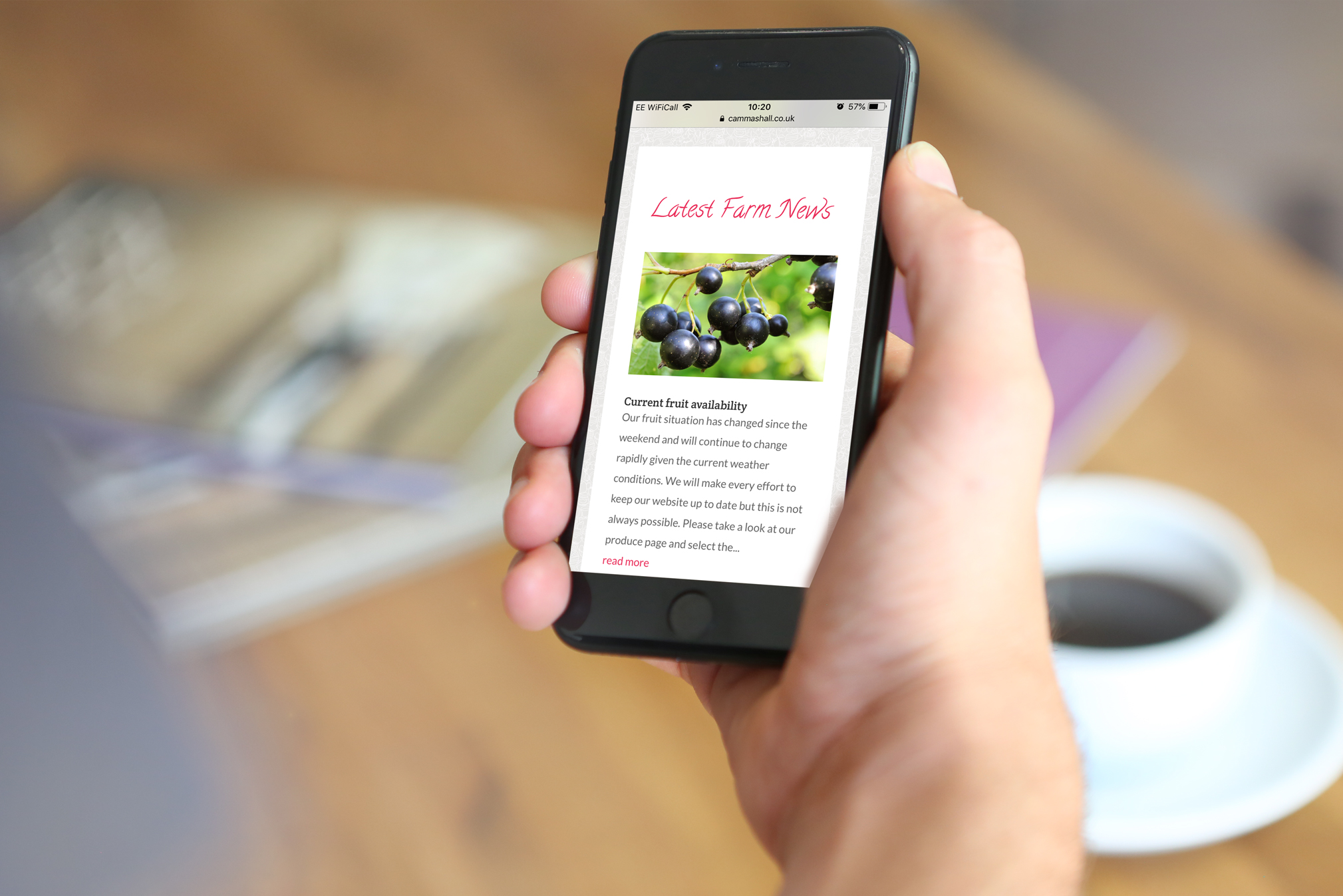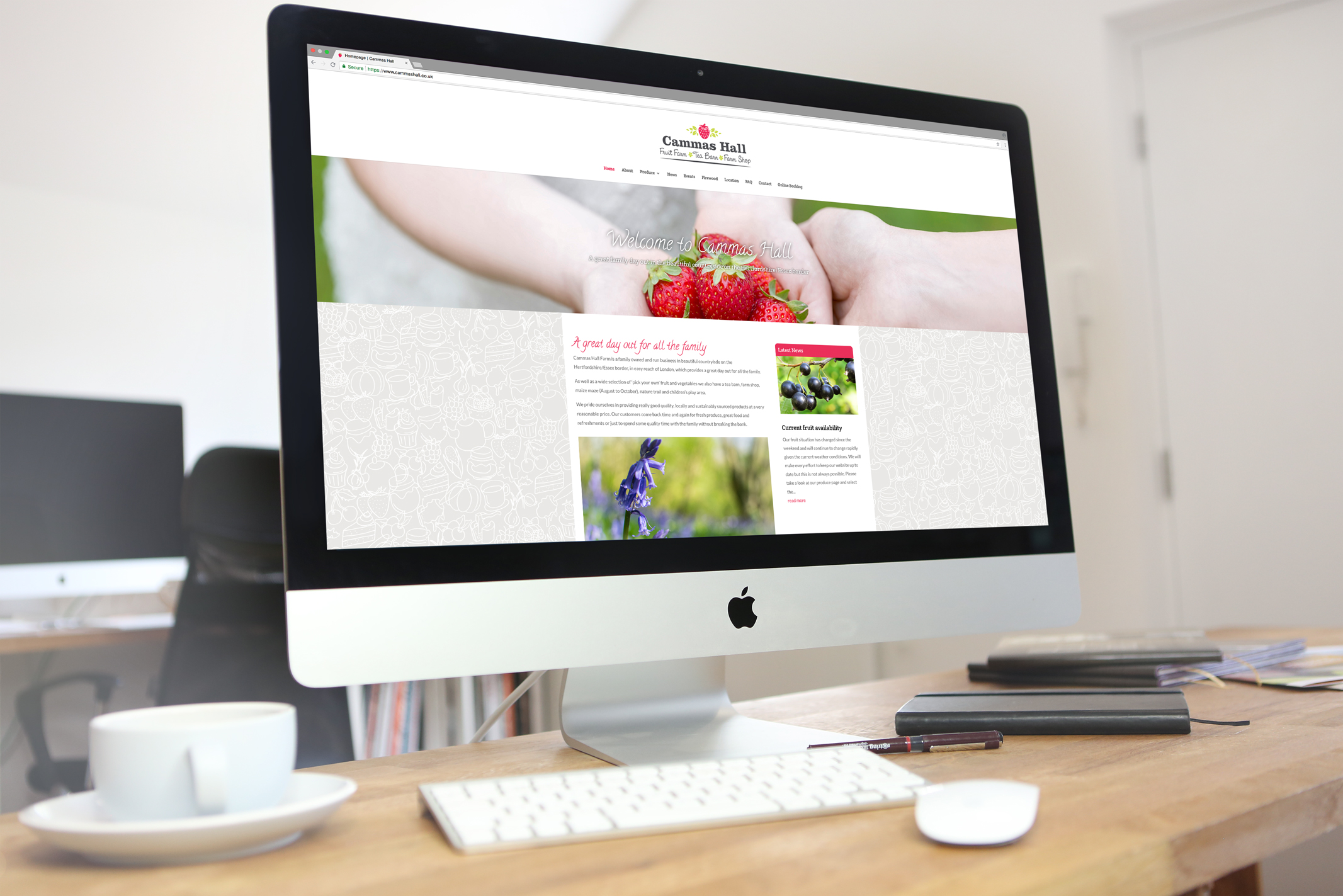 MW STUDIO
The Gardener's Retreat
Matching Road
Hatfield Heath
Hertfordshire
CM22 7AS
T: 01279 799 667
E: info@mwstudio.uk

MW STUDIO
The Gardener's Retreat
Matching Road
Hatfield Heath
Hertfordshire
CM22 7AS
T: 01279 799 667
E: info@mwstudio.uk

© Copyright 2021 MW Studio