Black Friday' advertising campaign for Finnies the Jewellers, Aberdeen
Regular client Finnies the Jewellers, approached MW Studio to design their 2018 Black Friday advertising campaign, featuring the offer of a 15% discount on a £50-plus spend on jewellery in-store or online.
The 'Black Diamond Friday' promotional concept was developed, enhanced by a symmetrical diamond graphic set against a luxurious dark backdrop. This visual language was deployed consistently across a series of digital and physical formats, for a campaign roll-out across social media (Facebook, Instagram, Twitter), direct email, their website and in print in the Aberdeenshire press.
For display across the web, MW Studio also produced a series of HTML animated remarketing banners, featuring an engaging 'sparkling' graphic gradually giving-way to branded sale information, completing this multi-format campaign.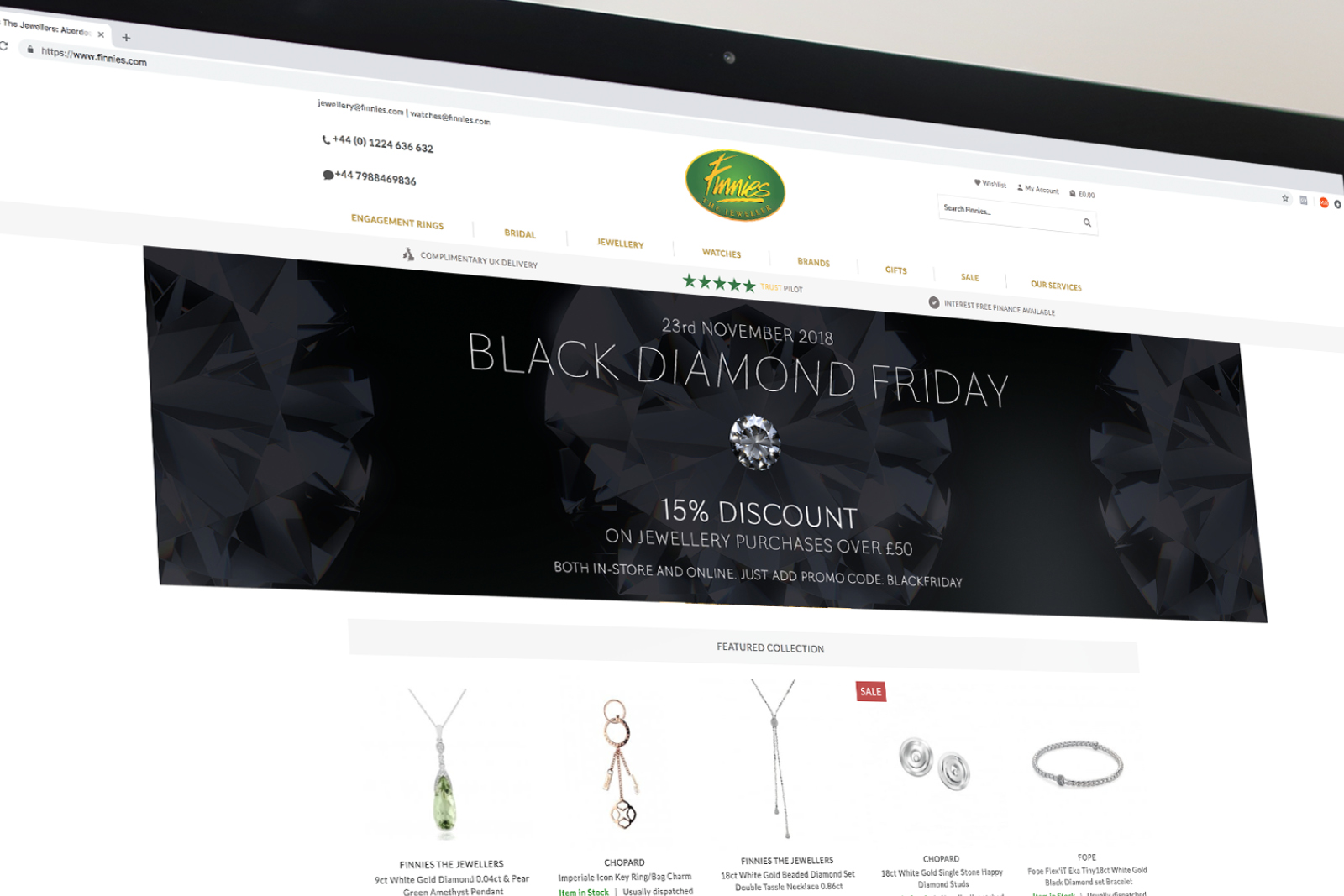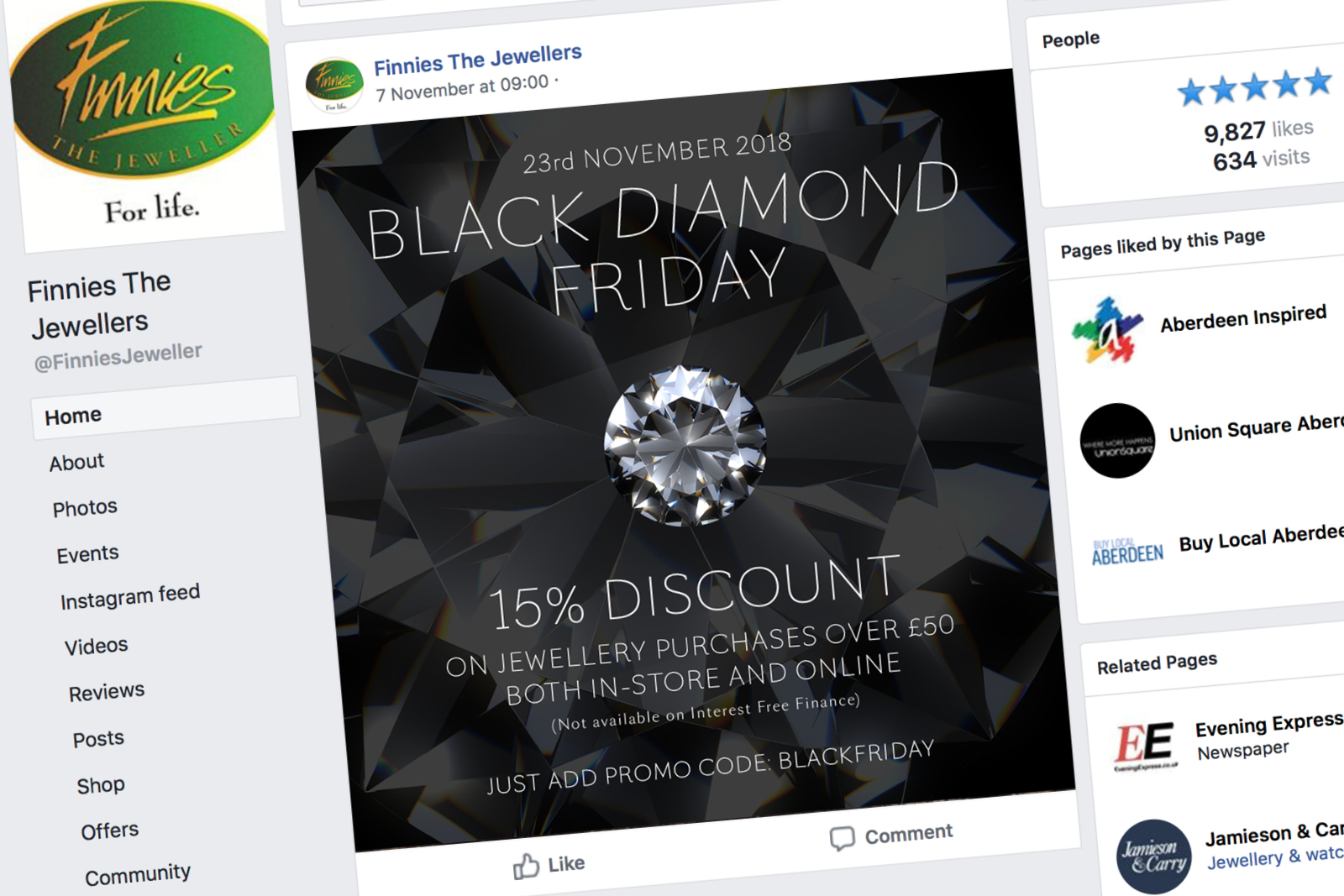 MW STUDIO
The Gardener's Retreat
Matching Road
Hatfield Heath
Hertfordshire
CM22 7AS
T: 01279 730 445
E: info@mwstudio.uk

MW STUDIO
The Gardener's Retreat
Matching Road
Hatfield Heath
Hertfordshire
CM22 7AS
T: 01279 730 445
E: info@mwstudio.uk

© Copyright 2019 MW Studio