Power of Visual Attraction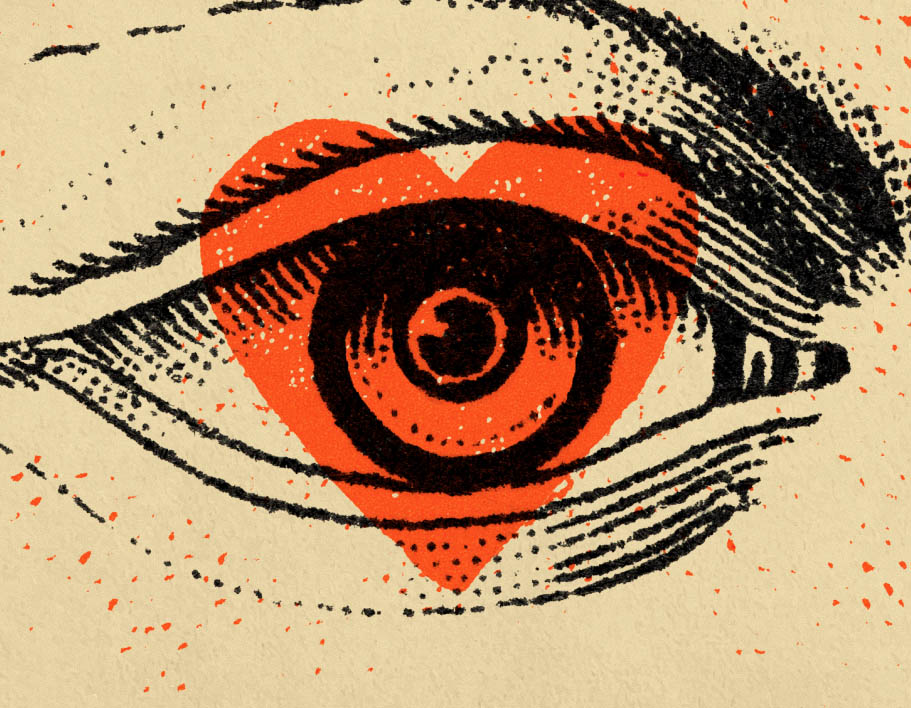 For most users "looking good" establishes a relationship between aesthetics and ease of use, as well as the quality of the content of a website. An appealing and attractive design helps to win and hold the user's attention.
Visual attraction is something that goes beyond the concepts of looking pleasant and appealing. The visual appearance has a direct impact on the human brain, which makes an individual trust or like any website. Visual charm is what we see upon first glance. A breathtaking amalgamation of shapes, colours, fonts, images and white space which is visibly striking and holds the eye, hence imprinting itself on the viewer's memory, and the visual poise of the design.
The visual aesthetics appeal to people, and that eventually contributes directly to the website traffic and frequent visitation by potential prospects. An appealing and attractive design holds the user's attention when an emotional connection is established through the effective use of visuals and comprehensive resources, user-perceived usability increases.
Masaaki Kurosu – renowned professor and a professional in the fields of UI*, UX**, human-computer interface – and Kaori Kashimura – UX researcher – ran a controlled experiment to examine the influences that set the user's perceived usability. A group were requested to create the screen design for an ATM terminal using a set of graphics and users were then asked to assess the various screens for functionality and then aesthetics. Results showed that usability was dramatically affected by the visual desirability with users being drawn to the visual styling of the interface, even when they were assessing the overall functionality of the new screen design.
Extensive research and data over the years shows us how visual-oriented we are as humans. For example, "90% of data that is transmitted to the brain is in the form of visuals, and visuals are managed up to 60,000 times quicker in the brain in comparison to text." Or this: "65% of people learn better through visuals, and one of the best approaches to effective understanding is by using visual content." These figures help simplify why visually memorable marketing and advertising is so effective, and visual-centric content such as infographics are so common currently. Vision is one of our primary senses by which we intake info and understand the world. Seeing is the process of deriving meaning from what is seen. It is a complex, learned and developed set of functions that involves a multitude of skills. Research estimates that eighty to 85% of our perception, learning, cognition, and activities are mediated through vision.
The ultimate purpose of the visual process is to arrive at an appropriate motor, and/or cognitive response.
Essentially, it is quite a big deal.
Effective website design needs to be catered to with visual awareness in mind. Not only does it affect your bounce rate, regular session duration, and conversion proportions, but it deeply influences your brand impartiality as well. In fact, "46.1% of people say that a website's design is their prime standard for perceiving the dependability of a company." Getting it right from a visual stance is crucial, so a considerable amount of effort needs to go into visual perception and the psychology behind it, in short, making a website look good."
The decent visual design has vast influence. It gives the user a sense of trust and familiarity that is required to create worth and importance. If users do not trust your website, they will not bother exploring your online business proposition and there is a significant chance that they might not want to use your offered products and services. It is commonly said that do not judge a book by its cover, but that is what happens quite frequently in this case of websites and their visual attraction. People tend to make their split-second decisions regarding whether they want to use your website further or not; the first impression directly plays a huge role in this quick decision. Attractive and appealing web design is a concept that has become indispensable in the last decade or so.
The role of visual appeal:
Visual appeal has many benefits that can potentially be of huge advantage to any business website, ensuring more website visitation because visual attraction has always been relevant in marketing.
• Attract attention
• Create a first impression
• Build relationships
• Evoke emotion
• Keep visitors on the webpage for a longer duration
There is an old adage that goes 'a picture is worth more than a thousand words.' When you think about it, this saying is perhaps more factual today than it has ever been; attention spans appear to be getting smaller, and the quantity of time that everyone has to spend on anything nowadays is getting lesser day by day, including browsing through your website.
If you have visuals that can do as good a job as several paragraphs of text can do, then you can secure more business and keep your customers happy and satisfied.
www.mwstudio.uk
© Copyright 2021 MW Studio