Harlow: Time for a Change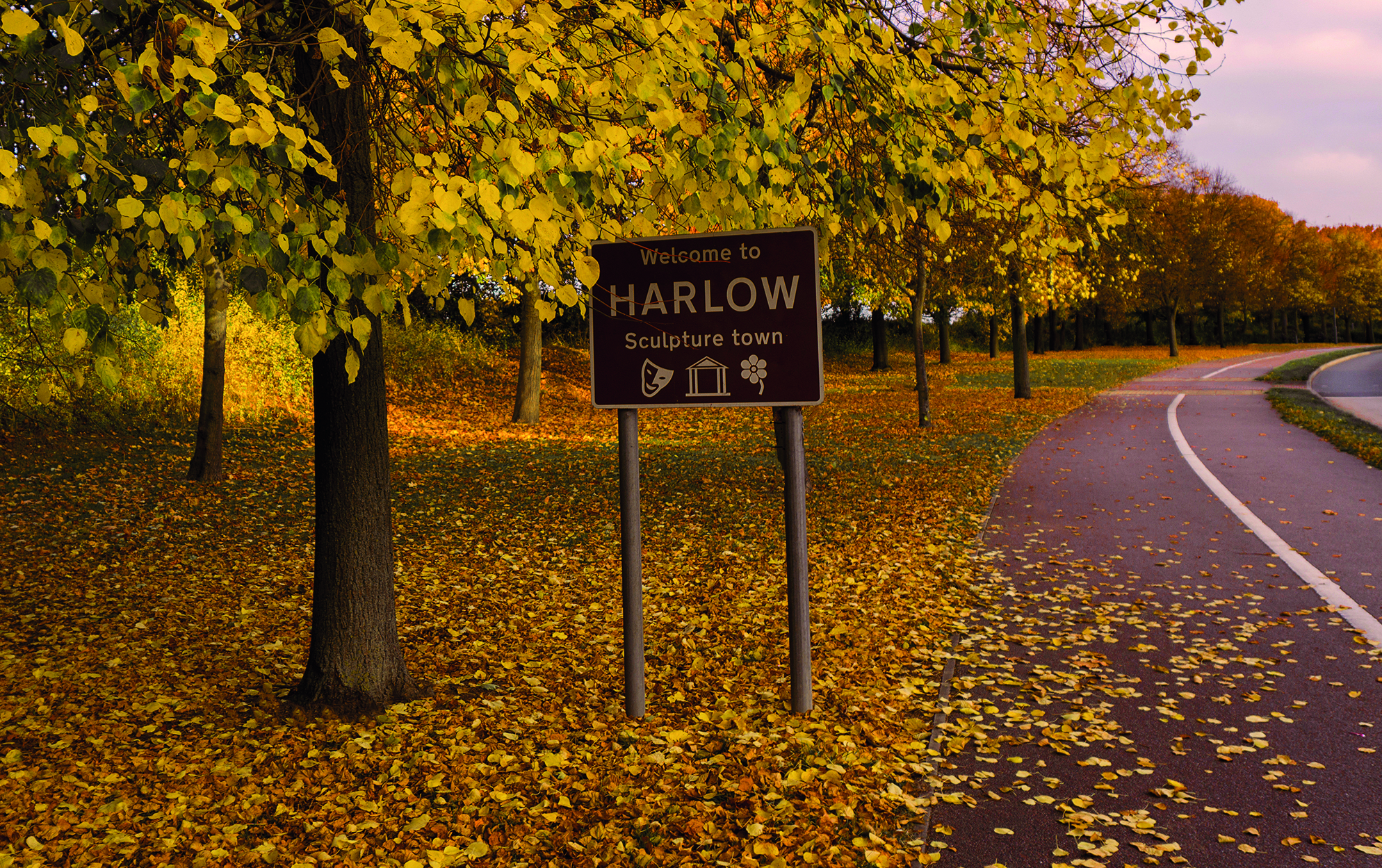 As more towns and cities are rethinking what they mean to residents and outsiders we look at how to rebrand successfully.
Brands used to be solid, reliable things; they were consistent. However, as brand names have become signifiers of so much more than the products they sell, things have changed.
Take Amazon as an example. It started off selling books now you can buy Persil from its website via its voice-activated virtual assistant while watching a show that it has produced through its own streaming device. Same with Netflix. What was once a DVD rent-by-post service is now a streaming service and major film and television-series maker that has reshaped and disrupted the film world so much that its model has sparked an industry-wide conversation about the way films are distributed and premiered.
This need to represent more to consumers than a single product or service has made brands an agency for change and an example of how to mutate and revise what they mean to consumers.
It is a model that is starting to be used by towns and cities, such as Harlow, who are looking to reposition themselves in a bid to restore civic pride in existing residents and to attract new ones, by actively reaffirming the unique qualities that make it a desirable place to live.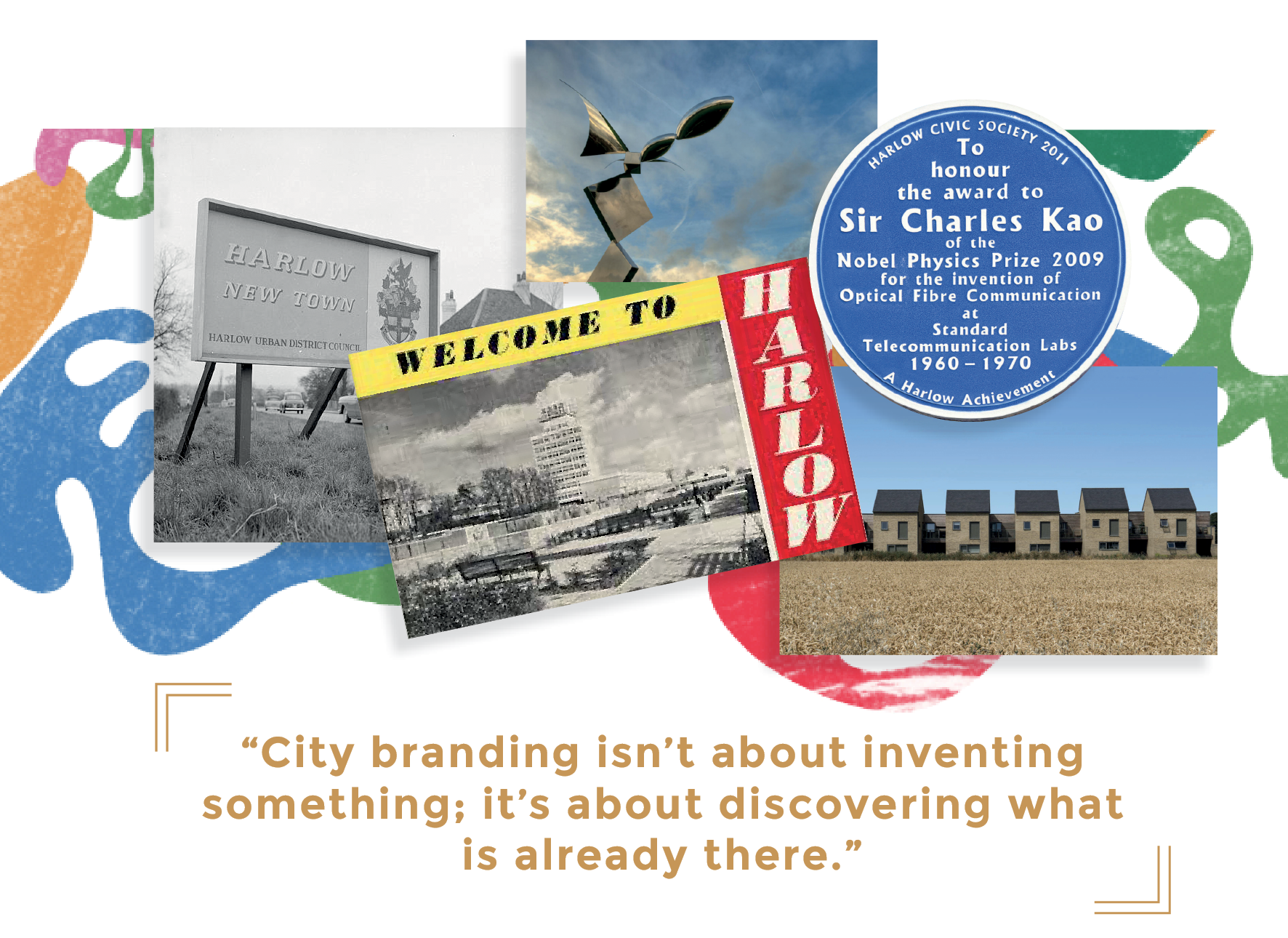 Speaking in an article on CityMetric, the UK website dedicated to urbanism and city living, José Torres, founder of Bloom Consulting, a consulting firm specialising in nation and city branding, pinpointed the most successful strategy for town or city rebranding:
"There is something special about every city," he said. "City branding isn't about inventing something; it's about discovering what is already there."
Authenticity and an alignment of both message and town policy is key. As Torres points out: "If a city's big idea is to brand itself as a party town, a law forcing bars to close early would contradict that. The resulting confusion weakens the overall brand."
The rebranding of a place is a tricky one, which is probably why according to consulting firm K629, 86% of them fail.
The reason for this is actually fairly simple – councils think that a new slogan and a marketing campaign is all it takes. However, to rebrand properly takes synergy between town planners, councils and the people who actually live there in order to work. It is a slow process but one that Harlow seems to be embracing with gusto.
Since Sir Freddrick Gibberd's bold vision of a town that blended the urban with the natural, Harlow has had a reputation for being a modernist beacon of what suburban living can be.
While the public sculptures and brutalist buildings are still a draw for some, now it is time for the town to be more ambitious about the way it is represented and thought about.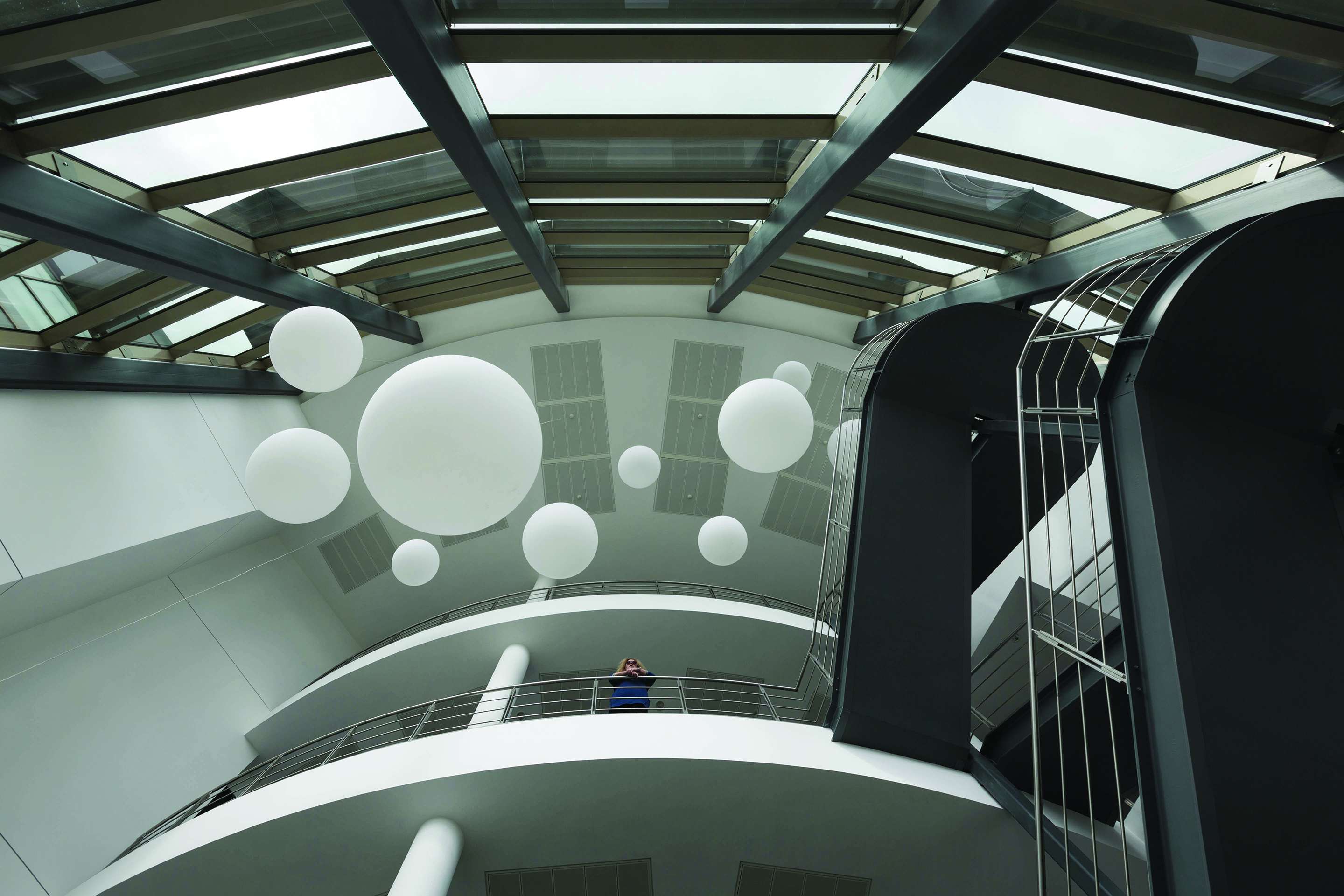 In keeping with Torres's view that you need to focus on the unique, Harlow is rediscovering why people move there focusing on its art scene, its incredible science pedigree – something that is set to be even more of a draw when Public Health England relocates there – as well as its new housing including the ambitious Harlow and Gilston Garden Town, which will contribute 10,000 new homes to the north of the town.
All these unique aspects will be drawn together to reposition Harlow as a dynamic creative place to live and work and allow it to create partnerships with its twin neighboring cities of London and Cambridge to attract new people to the town.
These sorts of changes are necessary for any brand, including a town, to thrive. However, in order for these transformations to occur it is the internal elements that drive the external change.
In a company that would mean ensuring employees are on board and fully understand the direction the business is going in, what the vision is and how they can be complicit in affecting that change.
When it comes to a town, it's the residents that need to be on board. If you make a location a great place to live, it will also become one that outsiders will want to visit. Make residents happy and you automatically have the best marketing campaign possible – word-of-mouth. Civic pride is a powerful emotion – one that makes people want to talk about where they live and encourage others to move there too.
Just as every brand these days aligns itself with a certain lifestyle proposition, with which it leverages its products as a way to unite like-minded people who unwittingly become advocates for the brand, so towns wanting to successfully rebrand need to win over the hearts and minds of its residents. Because no marketing campaign or clever slogan is more powerful than people sharing their stories about the place they are proud to call home.
© Copyright 2021 MW Studio