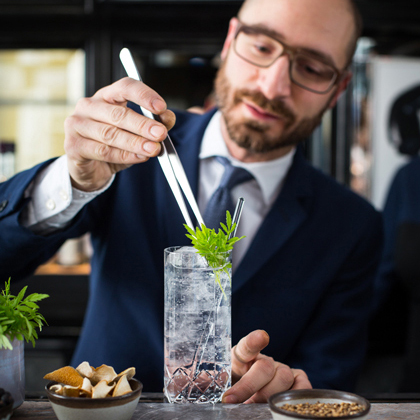 You don't have to be a regular barfly to have noticed that artisan gin is, officially, a thing. A leaf through Foodism, London's excellent free foodie magazine, yields mentions of no fewer than 28 brands – and that is not including the 58 listed on Fever-Tree tonic's ultimate gin & tonic pairing guide. There is currently an average of two releases a week in the UK, and online retailers can dazzle us with as many as 300 listings. This year, gin sales in the UK broke the £1bn mark.
The explosion in craft gin-making has also caused a commensurate stir among the mover-shakers in the mixer world. With 'Schh, you know who' finally toppled from its pedestal, we have welcomed in Fever-Tree, Lamb & Watt, The London Essence Co and Franklin & Sons – all offering premium tonics and mixers that claim to make your gin sing. Oh, and you can get gin-and-tonic dairy ice cream, made by Jude's using Sipsmith.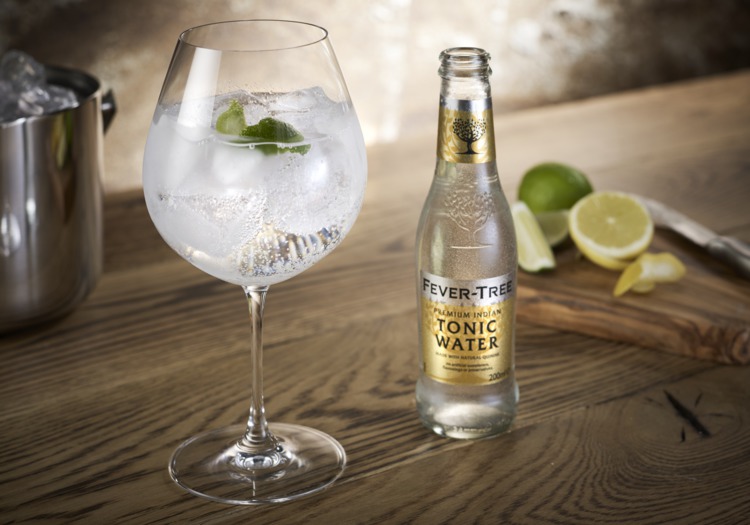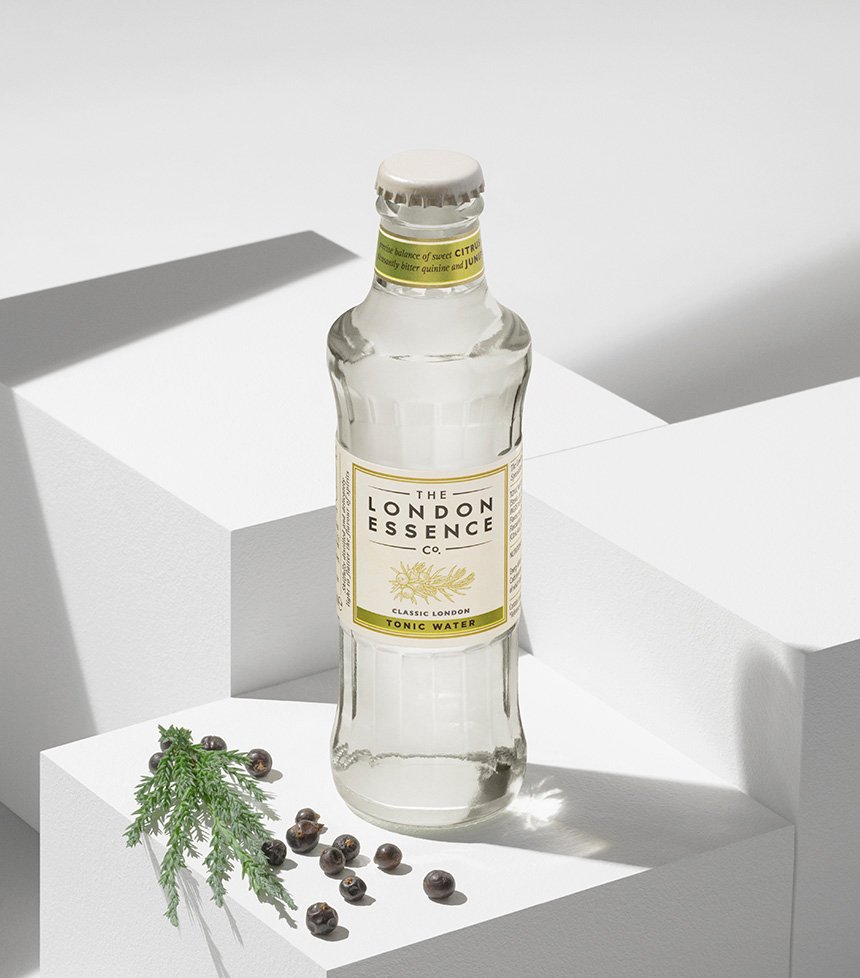 In some ways it is remarkable for gin to be enjoying this hey-day, because it wasn't always so. In the 18th century it was a cheap and noxious spirit, ubiquitous in London, and although it played an integral part in the glamorous cocktail scene of the early 1900s, it fell out of favour. The fact that it is now enjoying such a joyous revival is the result of a gradual confluence of trends.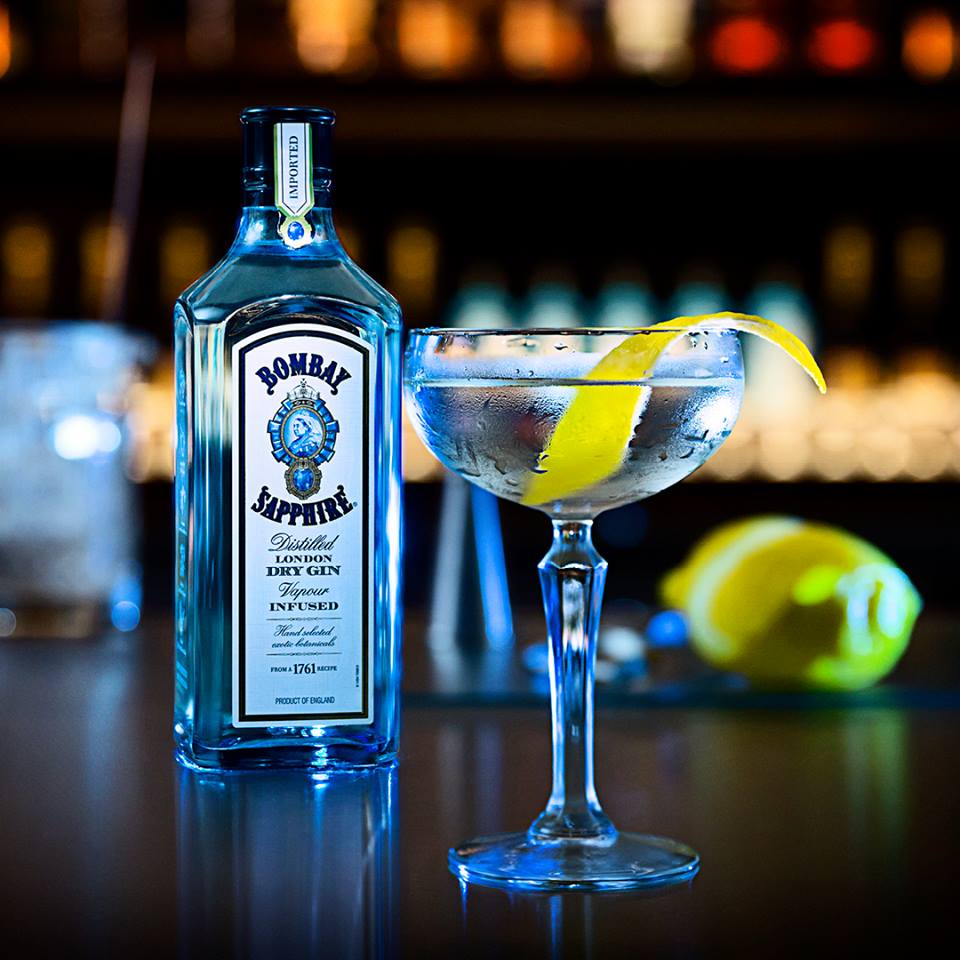 First of all, with great commercial savviness, Bombay Sapphire did something different: they created a less juniper-heavy spirit designed to lure younger drinkers away from vodka, and they put it into a bottle that looked every bit as cool as a vodka bottle and not like their parents' dusty collection of Gordon's and Beefeater. Its success inspired Hendrick's and Sipsmith, which once felt like a niche brand but has since been the subject of a very non-niche £50m buyout.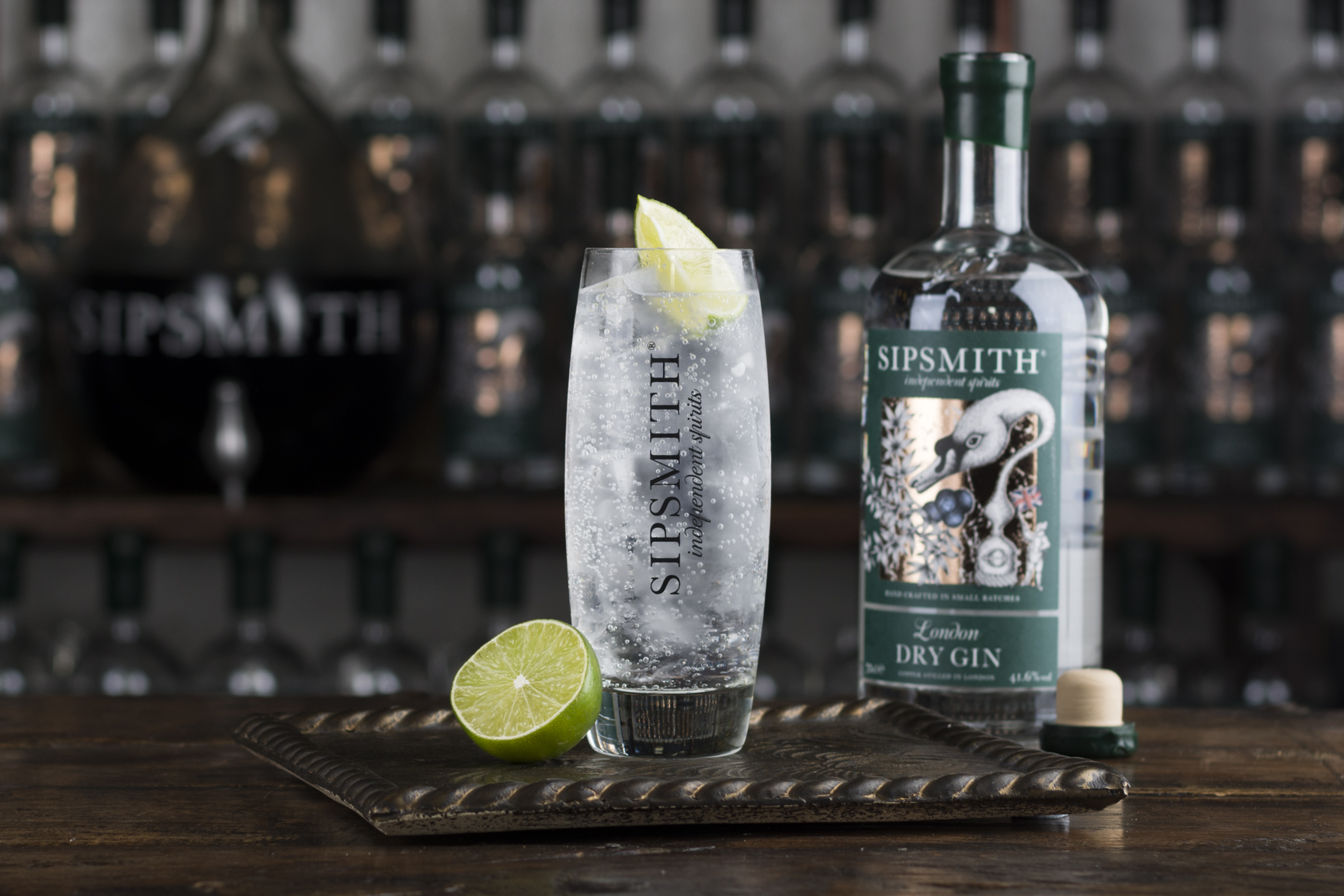 Then there was the revival of the classic cocktail. A colourful, properly-made cocktail has become hugely appealing to a new generation, as has the cult of the hip bartender – the 'mixologist' who reinvents the classics. Gin is a key component of an authentic Martini, a Negroni and a White Lady, and gradually drinkers have also started to experiment with different combos of gin, tonic and garnishes – cucumber, rose, orange, mint, even jalapeño peppers – turning gin into a cocktail in its own right even without the addition of other spirits.
Thirdly, gin is a relatively easy spirit to produce. As the well-known drinks writer Geraldine Coates explains, "It does not require ageing, so the entry barriers to setting up a small distillery are low. Once the stills have been acquired and the recipe developed, you can start distilling. And a week after that, you can be selling your product in all kinds of new ways – online, at farmers' markets or at food and drink festivals."  She adds, out of interest, that it is a fallacy to suggest that gin can be divided into craft gin and mass-produced gin. "Whether you're making two cases of gin a week or 2,000, production is exactly the same – neutral spirit is re-distilled together with a range of botanical ingredients such as natural berries, seeds, barks and spices, with juniper predominant."
And then, ultimately, there's the reality that we modern consumers – bored with mass-production and factory-farming, looking for something with an interesting back-story – actively seek out all kinds of products that have heritage, authentic flavour and local provenance. Gin ticks all those boxes. The idea that you can buy the gin from a distillery up the road, made from ingredients that grow locally, is almost magical.
What do we, as designers, take from the multifarious bottle shapes and labels that we see burgeoning onto this scene? We like it that Plymouth goes with its credentials as Britain's oldest distillery still operating in its original location, and resolutely keeps 'since 1793' on its label, a kind of anti-hero to the cool, new editions. At the other end of the scale, Fera at Claridge's launched its own gin in a smooth, round bottle this summer, with minimal wording and pinkish labelling, but a convincing back-story of coriander, orris and apple marigold – botanicals used regularly in the restaurant's menus. Fera Gin is distilled in-house, at Fera Development Kitchen, right there in Mayfair.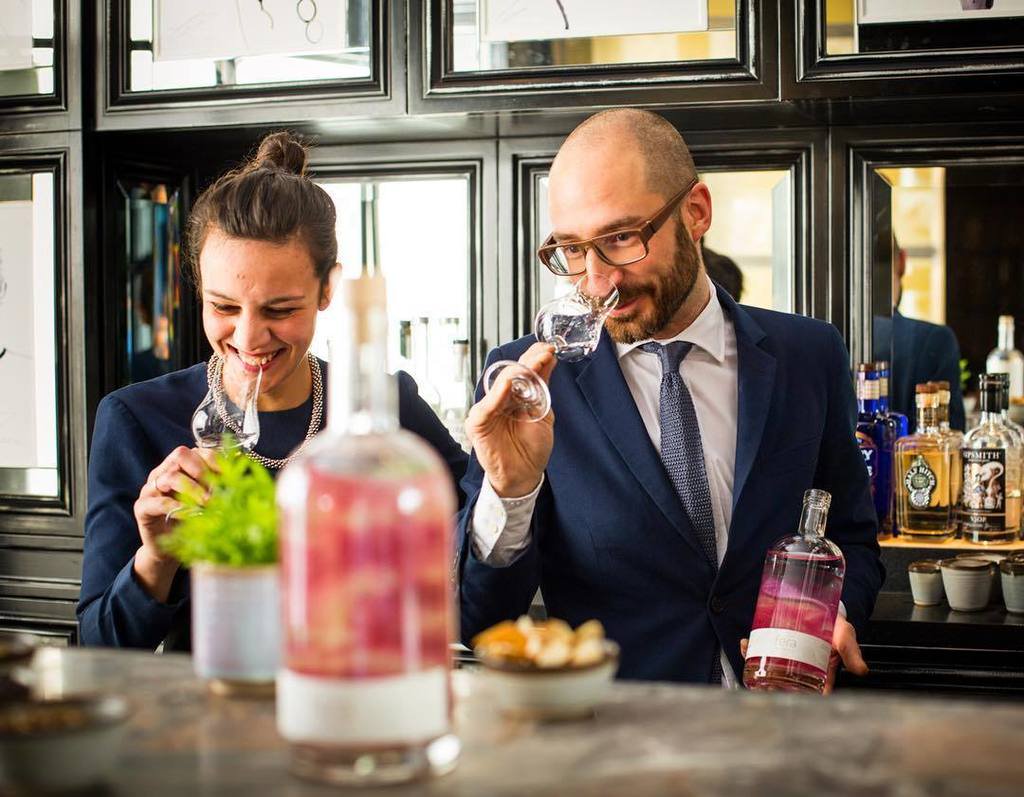 We also like the way that Half Hitch Gin bridges the gap between old and new, with a bottle that has a geometric, slightly art deco silhouette but a story that's all about reviving the 19th-century tradition of gin distilling at Camden Lock – the slightly olde-worlde rope knot on the label refers to the knots used to tie barges to the lock. Marylebone Gin, similarly, channels the spirit of the Marylebone Pleasure Gardens of 300 years ago – but in a bright, topaz blue bottle (a bit like flashing blue sirens) that you're not likely to miss. Meanwhile, Caorunn, a distillery in Speyside, has produced a clever, clear, transparent look, with bold red accents that could just as equally apply to Russian vodka as to an icy, Scottish gin.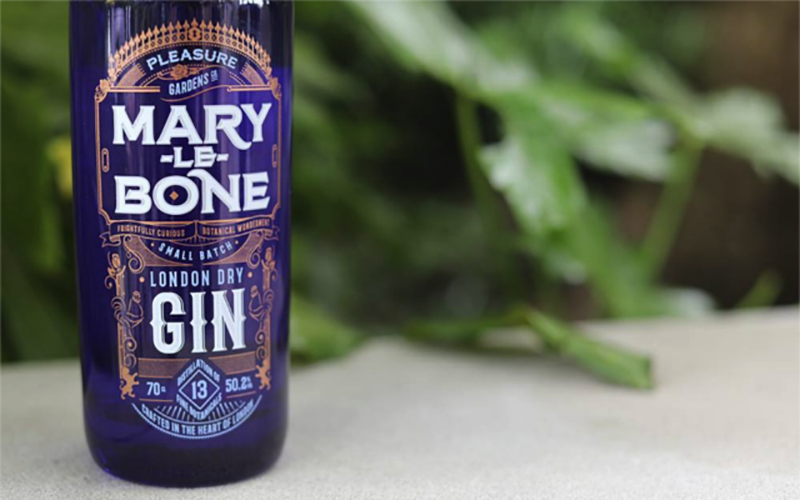 We could go on… but it might be better just to get out there and start tasting. Especially since we've heard a rumour there's a gin made with dragon's eye fruit to increase male potency, and another – called Collagin – that's said to be an anti-ageing, collagen-infused brew that prevents wrinkles. Now that's as good an excuse as any to raise a glass.
© Copyright 2021 MW Studio