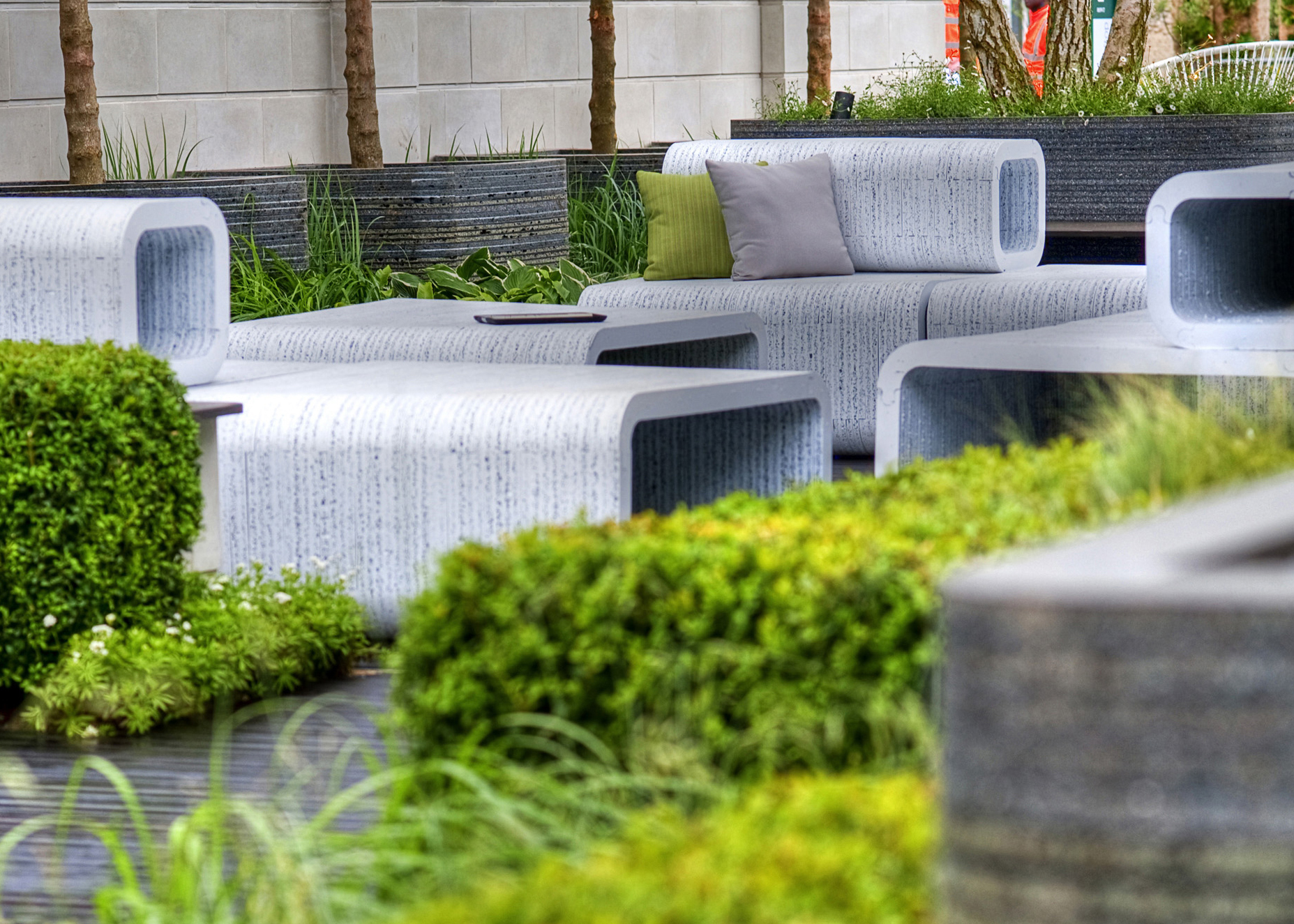 As the elegant streets and squares of Chelsea go into floral overdrive in preparation for the Great Spring Show (as it was originally named in 1862), we talked to two garden and landscape designers – one in the UK, one in the US – about what's changing in outdoor design.
Despite the enormous pulling power and influence of the Royal Horticultural Society's show, it seems that horticulture itself – plant husbandry, and the laying out of borders – is less of a determining factor these days when it comes to bringing external space to life. Patricia Fox, founder of UK-based garden and landscape designers Aralia, undertakes both commercial and residential projects, which are usually either total refurbishments or brand new landscapes. With a background not in horticulture but originally in fashion, followed by years in product design and manufacturing, Patricia has focused her business less on planting and more on the architectural shaping of an outside space. She notches up the hours working with architects to persuade planners to allow her to incorporate pools, sculpture, water features, pergolas, outdoor rooms, fireplaces, kitchens and so on. "Whatever you can do inside, you can do outside as well," she says.
In the past, Patricia has created two show gardens for Chelsea – both unconventional, and both showing how garden and landscape design have changed over the past 10 years. Her first, in 2009, was an outdoor kitchen with an edible green wall. Her second, in 2012, was an architectural-style roof garden which led to a contract with the upscale property developer St George (Berkeley Homes) to design 11 outdoor urban terraces, including incorporating bespoke art. "Art in the garden," she says, "is a continuing trend for private clients. "Just as you'd have a feature wall in a house, we've created walls for gardens in metal or wood with cut-outs, which are illuminated from behind. We have also created some amazing glass art on the terraces for St George."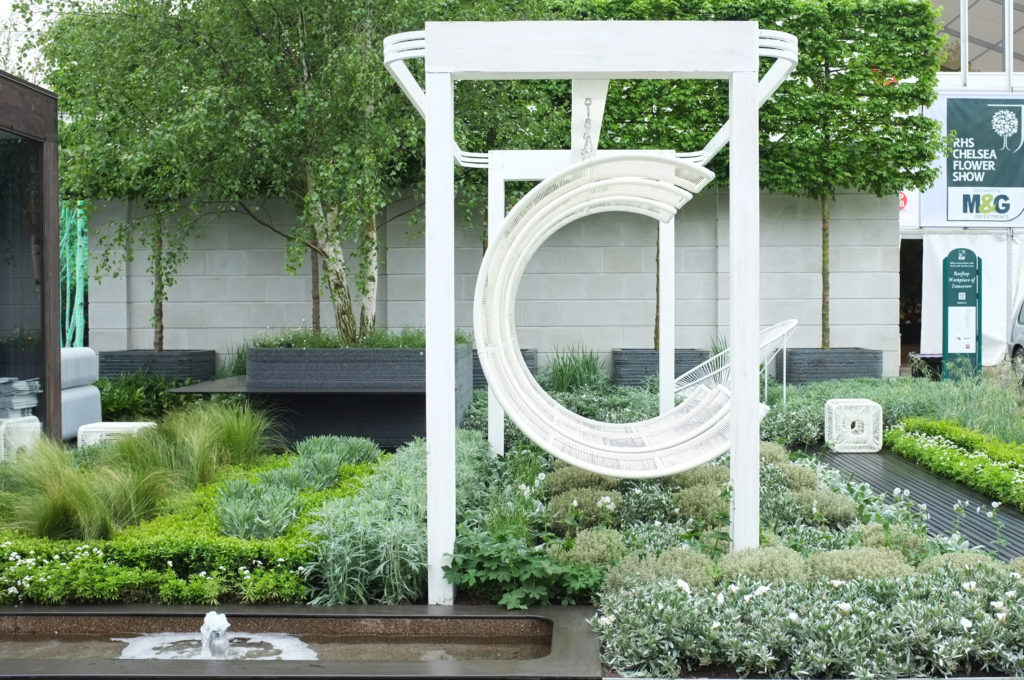 Outdoor kitchens also feature in her designs – not necessarily incorporating an edible wall – as do new types of shade, using aluminium steel louvres. A fire table is a new concept – "a 'coffee table' of fire which provides a focal point and creates warmth," explains Patricia. Wild meadow planting, she says, is still a thing – but gradually giving way to more structured 'prairie-style' planting, with natural grasses; there's also a lot of yellow about this year. With the British still fundamentally a nation of gardeners, the Chelsea Flower Show, she says, will never veer totally away from flowers and plants; but there are signs of recognition that there's more to gardening these days, and people's expectations are higher. "People go to Chelsea to see things done in a new way. So spatial design and structure have moved into the frame," she says. This year, she has worked with garden furniture designer Gaze Burvill on its trade stand – imbuing it with the look and feel of a main show garden, even though it sits in the area of the show which is, strictly, 'commercial'.
In the US, meanwhile, where landscape designer James Ogilvy is currently based, RHS Chelsea is certainly known by keen gardeners, but is not a 'must-attend' event for those in the American horticultural industry. He says, "Most will try and get here once to see the show, but for too many of them, the exuberantly floriferous spectacle remains something to dream about. Quite simply, the climate of much of the US is far beyond what any British gardener has to face." Even in apparently comparable locations such as coastal New England, winters are punishing, with prolonged periods far below freezing; spring is short-lived, and summer would be unusual without stretches of temperatures in the 90s deg F or higher, with possibly no rain for weeks. Drought is common, bringing water restrictions, so irrigation is becoming a no-no.  
"As a result," he explains, "there is definitely a move away from trying to replicate the 'English gardening style'. For a fine example of this, look online at the article about US Vogue editor Anna Wintour's garden in the New York Times Magazine. Designed by Miranda Brooks, it is a masterful essay in resilient native planting, with grass left shaggy instead of striped lawns, and a virtually monochrome palette of green. Interestingly they are both British." It is a sign of things to come.  
© Copyright 2021 MW Studio